Sales Have Ended
Ticket sales have ended
Thanks for purchasing your ticket for DisruptHR Miami! We're looking forward to see you! Erica, Patricia e Vanessa DisruptHR team!
Sales Have Ended
Ticket sales have ended
Thanks for purchasing your ticket for DisruptHR Miami! We're looking forward to see you! Erica, Patricia e Vanessa DisruptHR team!
Are you tired of the same old approach to Human Resources? Are you ready to start talking about talent in a whole new way?
About this event
Once in a while an event series is born that shakes things up, it makes you think differently, it leaves you inspired. That event is DisruptHR.
What is DISRUPT?
DISRUPT is an information exchange designed to energize, inform and empower people.
11 speakers, 5 minutes each, and slides rotate every 15 seconds.
Teach us something, but make it quick.
Are you tired of topics like: leadership, workplace, empowerment and purpose?
We seasoned them all to perfection with disruptive SPICES like: Zombies, Unicorns, Widows, Tingly Feelings, the 80's and a lot of pop culture.
_______
If you're an HR professional, a CEO, a technologist, a community leader – and you've got something to say about talent, culture or technology – Disrupt is the place.
153 different cities in the world
TICKETS ARE SELLING FAST!
GET YOURS NOW!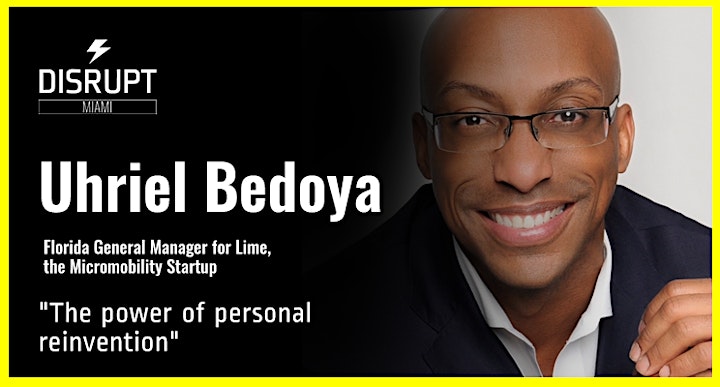 Uhriel Bedoya is the Florida General Manager for Lime, the Micromobility Startup. His leadership experience spans various industries including firms like of RBC and Visa in over 20 countries globally. Originally from Panama, the father of one resides in Miami. Uhriel will be speaking about the power of personal reinvention and how you need to question yourself and disrupt old patterns.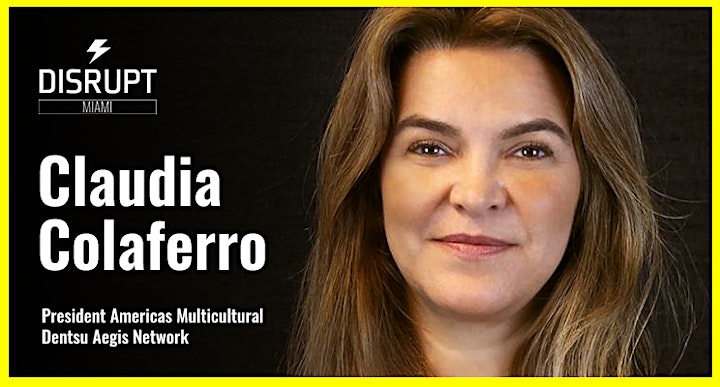 Claudia Colaferro is President of Americas Multicultural at Dentsu Aegis. Claudia has over 25 years of experience in Marketing and Leadership positions in diverse segments. She's going to talk about BrandYou and the importance to empower female leaders in the workplace! She was one of the professional women honoured by Woman to Watch in the country in 2014. Claudia has over 25 years of experience in marketing and leadership positions in diverse segments such as consumer goods, telecom, B2B, advertising and media.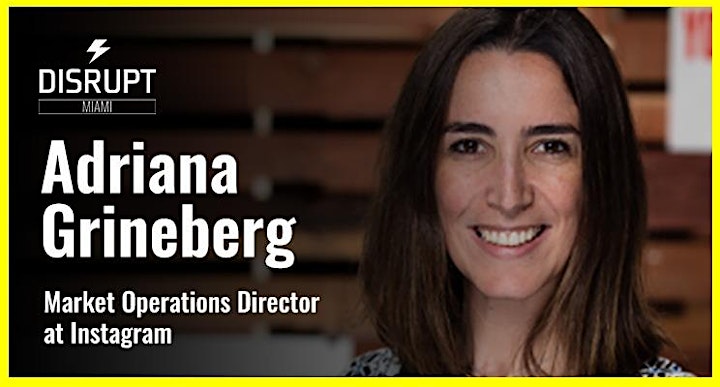 Adriana Grineberg is an experienced Head of Operations with a demonstrated history of working in the internet industry. Skilled in Search Engine Optimization (SEO), Marketing Management, Digital Strategy, Sales, and Media Buying. Strong operations professional with a MBA em Marketing focused in Marketing from Escola Superior de Propaganda e Marketing.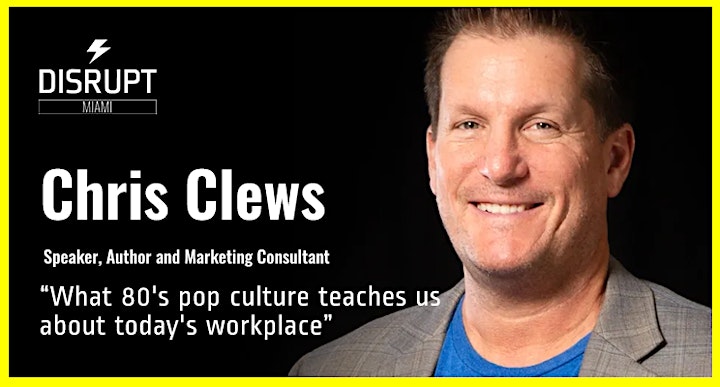 Chris Clews is a speaker and author of the book "What 80s Pop Culture Teaches Us About Today's Workplace" which is the first in a series of the same title. Yes, believe it or not, 80s pop culture and particularly the great movies that defined the decade can teach us a lot about our workplace, our business, our careers and our lives. A quintessential child of the 80s, Chris is a graduate of Elon University with over 20 years of marketing experience including executive roles in both the corporate world and with ad agencies. During his marketing career, he built brands, led brands through transition and spearheaded sports sponsorships with NCAA Basketball, PGA, MLB, International Soccer and the UFC.
He lives by the quote from the poet laureate Ferris Bueller, "Life moves pretty fast. If you don't stop to look around once in a while, you could miss it."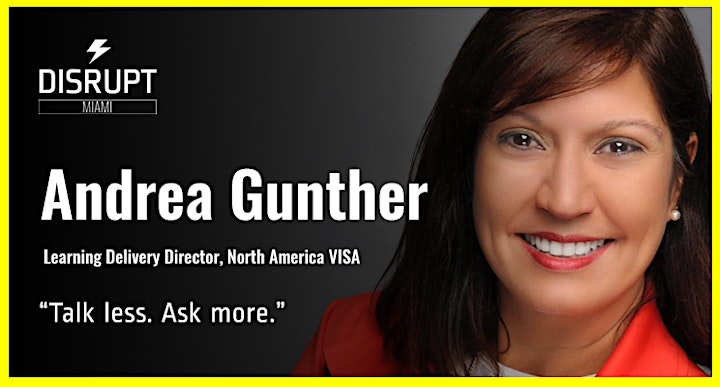 Andrea Gunther is a seasoned HR and Talent Management executive with over 20 years of experience in the Financial Services industry. She has a strong record of performance in global organizations like JP Morgan, Citigroup, American Express, Assurant and Ryder in a variety of leadership roles. Currently at Visa Inc, she leads the Learning Delivery team responsible for training Visa clients and over 9,000 employees in the North America region. Originally from Brazil, she has a Bachelor's degree in Business Administration from University of Sao Paulo, a Masters in Industrial and Labor Relations from Cornell University, and a Professional Coaching Certification from University of Miami.
She'll speak about the importance of talking less and asking more.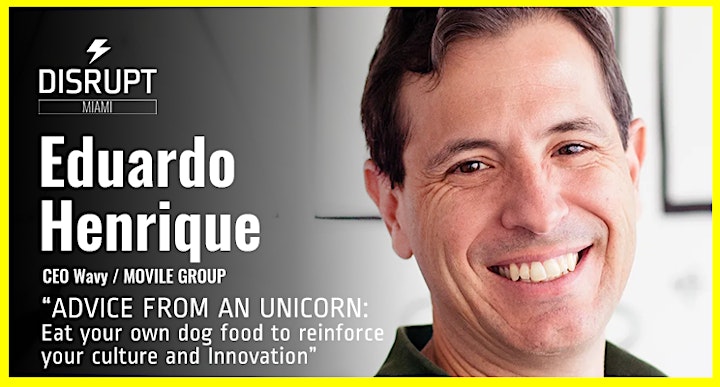 Eduardo Henrique is CEO at Wavy and Movile Co-Founder - a Naspers Group company. Graduated in Computer Science (UNICAMP) and Marketing (ESPM-SP), with a pos-graduation in Digital Marketing (FECAP-SP). Stanford Alumni from the Stanford Executive Program in 2016. In 2006 found Movile, leader in mobile marketplaces a high technology company for marketing solutions. Looked for good mobile marketing technologies around the world and bring them to Brazilian marketing. In November 2008, Compera nTime made Movile's acquisition and managed all mobile marketing business in the company. Now he is working as CEO at Wavy, a Movile group leading company in SMS Messaging, ChatBots, and Customer Experience, with the purpose to empower clients to create valuable experiences to people through technology. Lived in Silicon Valley from February 2012 to July 2017. Moved to Miami to expand Movile operations to the east coast in July 2017.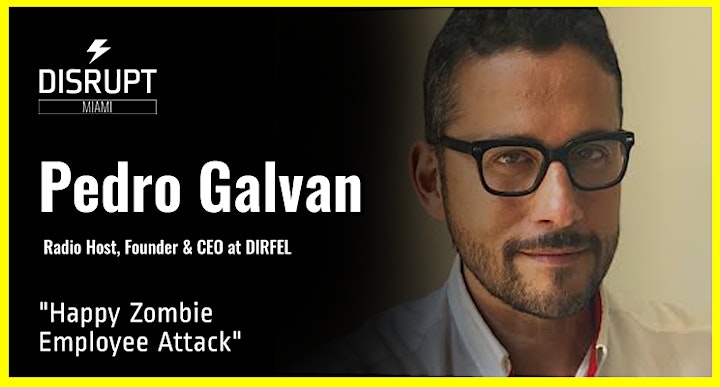 Pedro Galvan was born in Spain, now lives in Miami for 6 years and have a Happiness program at Radio Caracol (#1 in Miami). His company DIRFEL (Asociación Mundial de Directores de la Felicidad) is present in over 22 cities and his purpose is to make this world a better and happier place.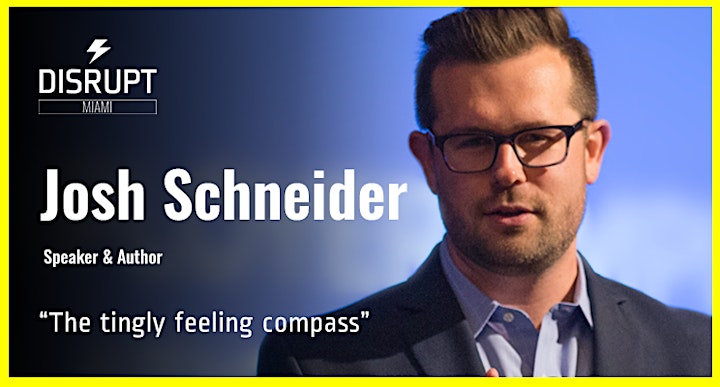 Josh Schneider brings a fresh perspective and new deep insights into the world of work and organizational breakthrough. The need to unleash human potential has never been greater while the rewards have never been grander. His presentations bring an entirely unexpected perspective on the future of work, talent, innovation, and the power of doing work that matters. With a passion for helping to create greater understanding and collaboration in today's workplace, Josh offers participants actionable content that can immediately impact business performance.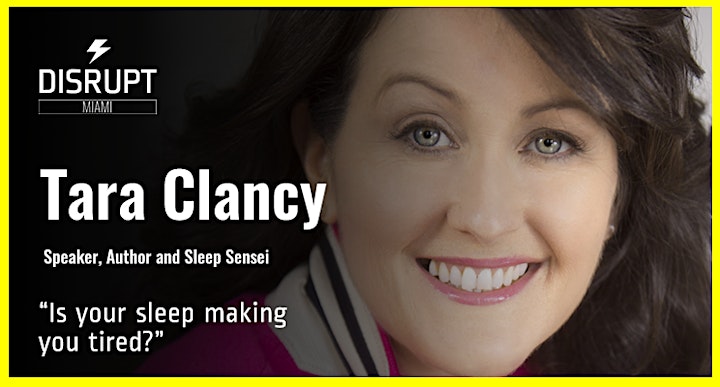 Tara Clancy, M.A., is a certified educator specializing in breathing and sleep. She works with organizations who want employees with elevated engagement, increased productivity, and peak performance. She is affectionately known as The Sleep Sensei and knows that helping employees who are unwittingly getting the wrong kind of sleep is the key to transforming the workplace. Tara is an international speaker known for her engaging stories, clever conceptualizations, and practical takeaways. She is a member of the National Speakers Association and the current President of the Connecticut chapter.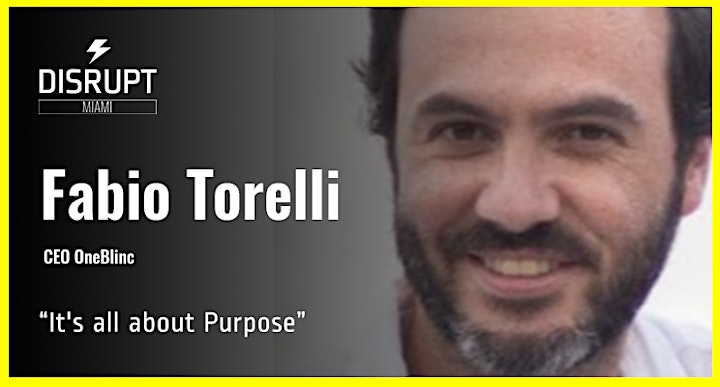 Fabio Torelli is an entrepreneur, angel investor, credit hacker, disruption lover, sports die-hard fan, amateur broadcaster. 20+ years working on credit and payment solutions in different markets around the world.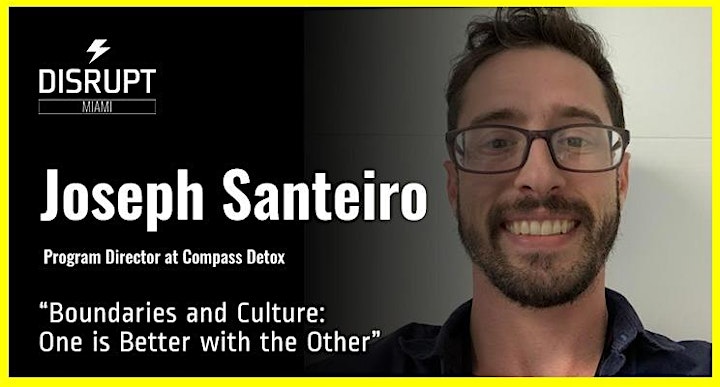 A native Floridian, Joseph has over 7 years of healthcare and hospital administrative experience in addition to substance abuse detox and rehab. Prior to that, he worked in nightclub management. He graduated with his MBA in management from Nova Southeastern University, stayed on and earned a graduate certificate in Human Resources.
After-Party: Calle 69 band
Have you ever been to leadership event with a rock show at the end ?
By the way: they're all Executives.
The Band
Vocals: Erik Volavicius
Guitar: Fabio Brunelli
Guitar: Fabio Poppa
Bass: Guga Mafra
Drums: João Barbosa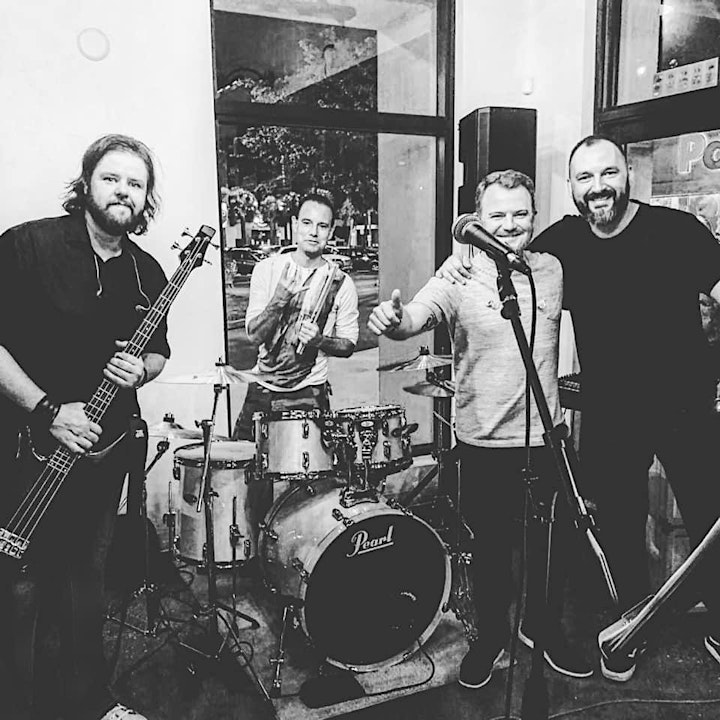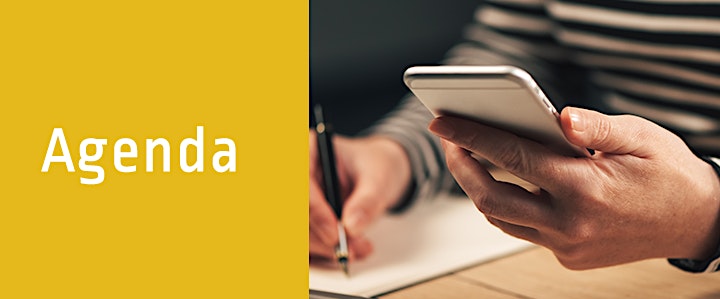 Are you ready?
5:00 - 5:30pm Registrations
5:30 - 6:00pm Networking
6:00 - 6:15pm Welcome, Intros
6:15 - 6:50pm Our Disruptive Speakers do some Disrupting
6:50 - 7:20pm Intermission, networking break with appetizers by Black Market
7:20 - 8:00pm Our Disruptive Speakers do some Disrupting
8:00 - 9:00pm After-Party by Black Market - expect to be surprised by Callle69 rock band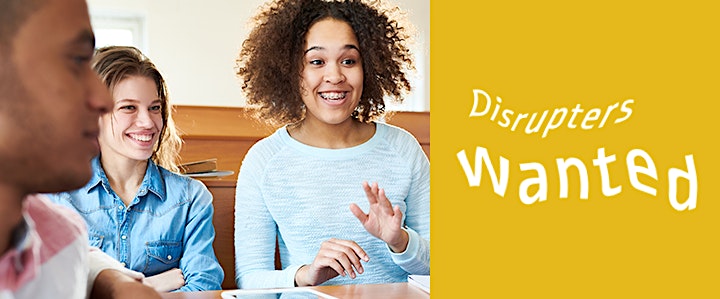 Be a Sponsor
Do you want your brand connected with disruptive HR leaders, C-levels and entrepreneurs?
We will welcome a high-energy crowd - 100 people eager to challenge the status quo. Like-spirited organizations can support this event.
Spots are limited for each level. Which one will your organization be known for?
E-mail us at sponsorship1@disrupthrmiami.com for inquiries
Become a Volunteer
DisruptHR MIAMI welcomes a high-energy crowd of people to exchange ideas and challenge the status quo. We invite like-spirited people to support this event.
Spots are limited for each volunteering type: social media? marketing? promo? event day support? Which one will you be known for? Expect to be entertained too.