Description
In August 2018, the first DisruptHR event in Huntsville drew a crowd of more than 150 forward-thinking business leaders and garnered amazing reviews and feedback. Due to popular demand, it's coming back on Thursday, April 18th, 2019 for DisruptHR HSV 2.0.
DisruptHR HSV is an amazing event designed to help today's HR and business leaders change their thinking about the future of HR. From increasing automation and a tight labor market to new technologies that change the way that businesses find, hire, and engage their talent, we need to keep ourselves sharp in this era of ever-increasing change.
12 speakers. 5 minutes each. 60 minutes that could change your approach to talent forever.
Are you in?
We will be serving heavy hors d'oeuvres, there will be a bar so you can pick up a relaxing drink, and on top of that, this event will bring together some of the most interesting and collaborative HR professionals from across the North Alabama region. We hope you'll join us for this amazing experience.
More details: https://disrupthr.co/city/huntsville/
FAQs
What is DisruptHR?
DisruptHR is built on the belief that how we've approached people and talent in the past won't be the best way to approach them in the future. DisruptHR is founded on the idea that ALL business leaders (and that includes you, HR!) need to be ready to take some risks, to stir the pot…in short, to DISRUPT.
Why should I attend?
DisruptHR is a high-energy idea forum designed to inform and empower executives, business leaders, people in the human resources field and anyone, really, who are PASSIONATE ABOUT TALENT.
What is the deal, anyway?
Join us for a lively evening of spirited, focused presentations by local professionals who will share their disruptive ideas on how to move our collective thinking forward when it comes to talent. We're taking the brilliance of TED Talks, adding a pinch of energy from Ignite events, finishing it with a dash of "talent" and giving each speaker 5 minutes to blow your mind on topics relevant to the human experience in the workplace!
Are there minimum age requirements to enter the event?
No, there are no minimum age requirements. There will be a cash bar serving those that are interested and able to purchase alcohol.
How can I contact the organizer with any questions?
Please direct any questions to Ben (ben@upstarthr.com) or Kristina (kminyard@ignitenow.net).
Thanks to our 2019 Sponsor Partners!
Interested in sponsoring? Your logo could be featured here! Contact us for more details on sponsorship rates and opportunities.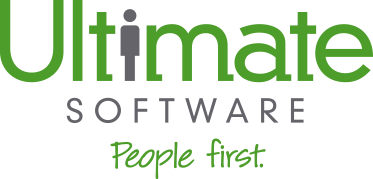 Organizer of DisruptHR HSV 2.0