About this Event
Proud to announce the 2nd edition of DisruptHR Belgium.
DISRUPTHR aims to shake things up, challenge us to think differently and move our collective thinking forward when it comes to talent and organisations.
WHAT TO EXPECT:
10 speakers (Disruptors) are given each 5 minutes to blow our minds on topics relevant to the human experience in the workplace! No, you don't have to be in HR to attend nor to submit to speak. In fact, DisruptHR talks have been given and attended by C-suite leaders, technologists, students, politicians... and, yes, even a few HR Professionals. DisruptHR is for anyone with a passion for talent and innovation, who is ready to embrace new ideas and best practices.
THIS YEAR's LINEUP: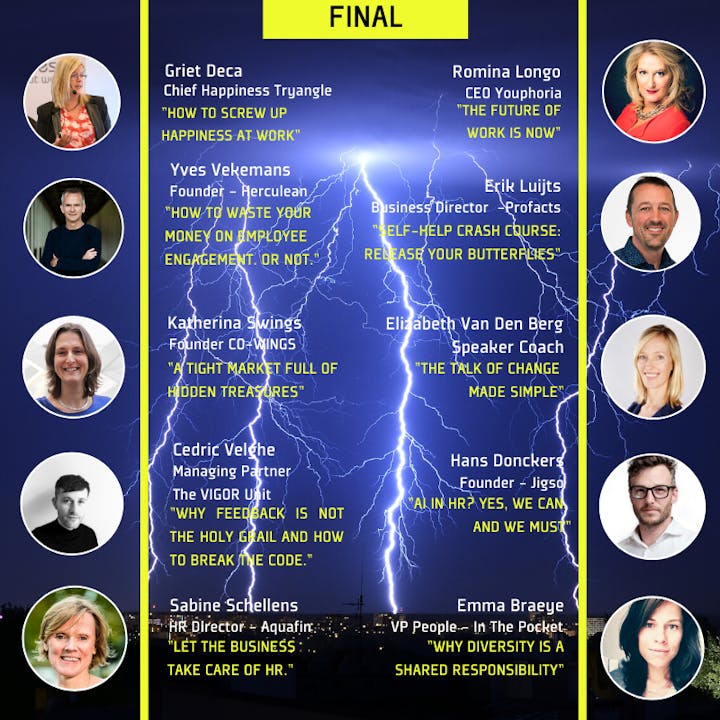 Last year, +130 people attended the 1st edition of DisruptHR Belgium. From HR professionals to entrepreneurs to business & HR students, a very diverse & energetic crowd. It was a truly amazing & inspiring evening, seeing people connecting with each other and having a good time!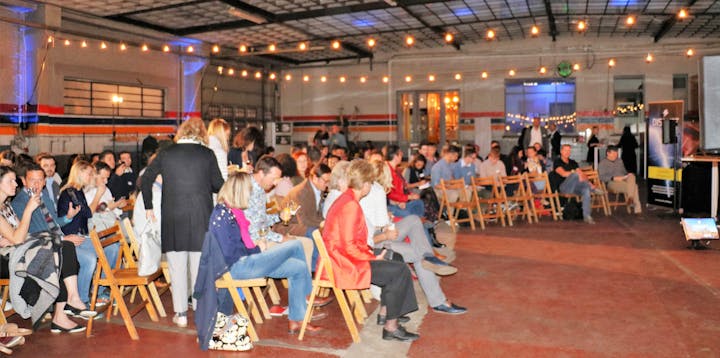 AGENDA:
18:30 - 19:00: Welcome
19:00 - 19:05: Introduction
19:05 - 19:40: Part 1 - Speakers
19:40 - 20:00: Break
20:00 - 20:40: Part 2 - Speakers
20:40 - 22:30: Networking
Parking is available.
INVESTMENT
35 euro: sandwiches are foreseen + 1 complimentary drink included. All profit will go to the Pelicano ngo, which is a non-profit organisation fighting child poverty in our country every day.

ADDITIONAL INFORMATION:
THANKS TO: