Description
Are you tired of the same old approach to Human Resources? Are you ready to start talking about talent in a whole new way? DisruptHR is for you!

DisruptHR is built on the belief that how we've approached people and talent in the past won't be the best way to approach it in the future.
What is it?
Disrupt is a night of short focused talks from professionals who want to share their ideas on how we can move our talent thinking forward. We're borrowing from the genius of Ignite, so each speaker will have 5 minutes to blow your mind!
The Disruptors:
Diane Roesch - Confessions of an Assessment Junkie
Elizabeth Cipolla - Improv for Innovation
Gina Paigen - Harnessing Mindfulness: Your Leadership Super Power
Kassy LaBorie - Virtual Classroom: From Drab to FAB!
Kip Soteres - Change That Sticks: Make Your Change Initiatives More Successful
Mary Warriner - Ditch the Resume
Roger Firestien - Five Minute Creativity Excursion
Tania Cervoni - Getting managers to use the f--- word
The Rules:
20 Slides x 15 Seconds = 5 Minutes. That's it!
Presentations can be about anything so long as they pertain to talent. Audience is encouraged to interact - clap, laugh, cry, tweet, text, just play nice.
The Program Agenda:

5:30 - 6:00 - Disrupter Registration and Networking
6:00 - 7:30 - DisruptHR Speakers and Sponsorship Presentations
7:30 - 8:30 - Networking/continuing the conversation
HRCI Credit:
DisruptHR Buffalo is eligible for 1 General HRCI Credit!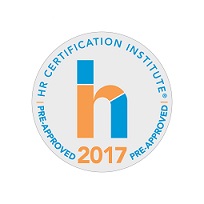 "The use of the seal is not an endorsement by the HR Certification Institute of the quality of the program. It means that this program has met the HR Certification Institute's to be pre-approved for recertification credit."