Disruptathon: Mobile Enterprise @ CTIA

Wednesday, October 12, 2011 from 12:00 PM to 5:00 PM (EDT)
Event Details
On October 12th, Disruptathon will be gathering eight of the most disruptive mobile enterprise apps companies in the world for a featured event during CTIAs fall conference in San Diego, California.
Is your company disrupting the status quo with an enterprise app platform and strategy? If so, this is your opportunity to rise above the noise and be recognized as a game changer in the mobile enterprise. 
Featured Company application criteria:  
Must have a platform, app or service that is utilized in the mobile enterprise
Product or service may be pre-released or currently available
Company can be of any age
Presenters must be at least 18 or older
Applications due Friday, Sept 23rd, 2011
Finalists announced Friday, September 30th. 
All finalists receive two free "exhibits level" conference passes
Disruptathon program will take place October 12th from noon-4pm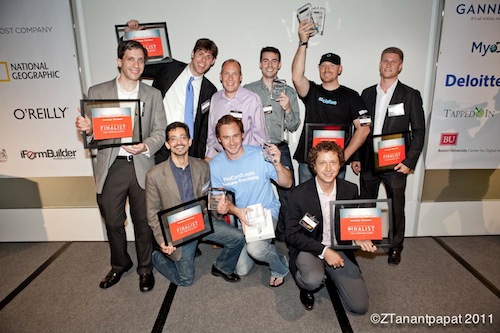 How Disruptathon works:
We are currently soliciting applications and will ultimately select eight companies to feature during the event. Companies will be downselected by our panel of judges based on the following criteria;
Uniqueness 
Design
Model
Disruptive positioning
Each presenter will get five minutes to make their pitch. The audience will utilize the Disruptathon Innovation Discovery Platform to provide ratings and feedback.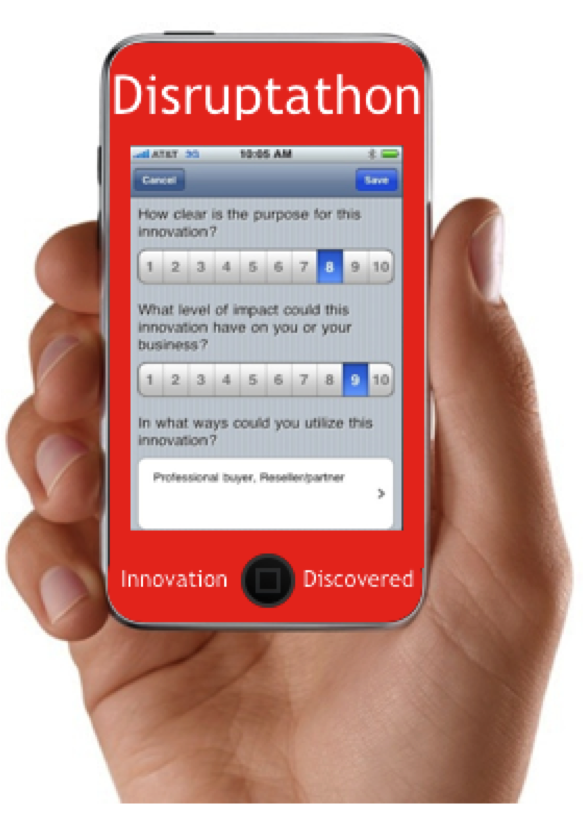 The results will be calculated once all ratings are in and awards will be in several categories at the conclusion of the program. All companies presenting are finalists and will be recognized.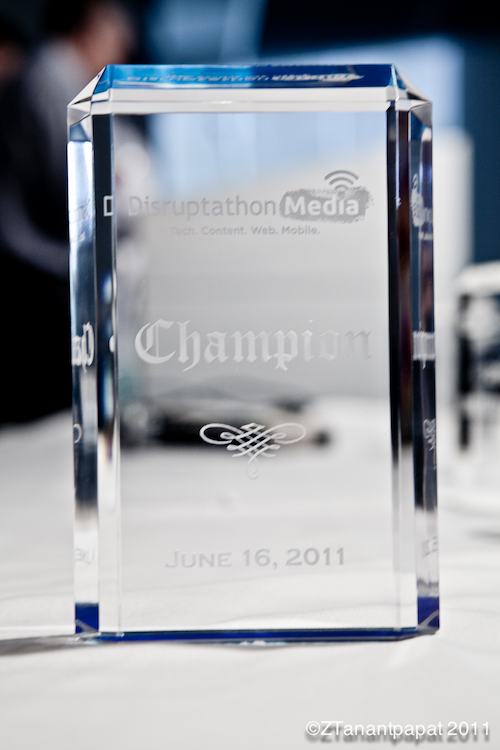 More about Disruptathon: 
Sponsor info: 
Disruptathon sponsorships are designed to acheive real results before, during and after our events. For this special event we are offering three levels of sponsorship to meet all budgets and objectives. In addition to being a sponsor at the event, sponsors also benefit from CTIAs awesome marketing reach.
Innovation: $5,000
Company name and logo on the event
Marketing table in the breakout room during the event
Mention before and at the end of the program
Disruption: $10,000
All above + the following; 
Five minute sponsor presentation during event
Three question attendee survey using the Disruptathon app
Breakthrough: $15,000
All above + the following;
Event billed as "Disruptathon brought to you by [sponsor name]"
Co-emcee role during the event and presenter of awards
Company name etched on event trophies
All sponsors benefit from CTIAs marketing reach. Here's a summary:
Inclusion of sponsor logos in the following places based on meeting publishing deadlines:
·         Pre-Show Planner – distribution to 800,000 total, 200k in print and 600k digitally; produced and distributed in partnership with Network World and Computer World - Deadline July 25th
·         Page/section on the CTIA ENTERPRISE & APPLICATIONS™ 2011 website where the CTIA Power Series and will be promoted [this will happen when all other BR sessions and Speed sessions are posted so that all sessions within the Power Series are posted at the same time]
·         "Partner" section of the website; we will post the logo and if provided with a 50-word description, will post that as well (http://www.ctiaenterpriseandapps.com/partners/)
·         CTIA Power Series pages within the Official Show Guide (distribution onsite to attendees) Deadline August 15th
·         "Thank You Sponsors" page within the Show Guide
·         Inclusion of sponsors' logos on the "Thank You Sponsors" banner that will be hung in a heavily trafficked area on show site (usually in registration but the location changes every show)
·         If we decide to do a big banner with all Power Series Sponsors' logos on it to be hung in the general vicinity of the Power Series rooms
When & Where

San Diego Convention Center

San Diego, CA


Wednesday, October 12, 2011 from 12:00 PM to 5:00 PM (EDT)
Add to my calendar
Organizer
Disruptathon
Disruptathon seeks out and recognizes creative and cutting edge ideas, people and companies across all industries to stimulate business and economic growth.
Disruptathon events have quickly become the standard bearers for pure, transformative innovation.   
Disruptathon: Mobile Enterprise @ CTIA