Description
JOIN THE REBELLION June 7, 2017

Are you tired of the same old approach to the world of work? Are you ready to start talking about talent in a whole new way? If so, Disrupt is for you!
Disrupt is a high-energy idea forum designed to inform and empower executives, business leaders, people in the human resources field and anyone, really, who is PASSIONATE ABOUT TALENT and learning more about the world of work. No, You don't have to be in HR to attend the event. In fact, Disrupt talks are attended by C-Suite Leaders, Technologists, Students, Politicians...and, yes, even a few HR Professionals.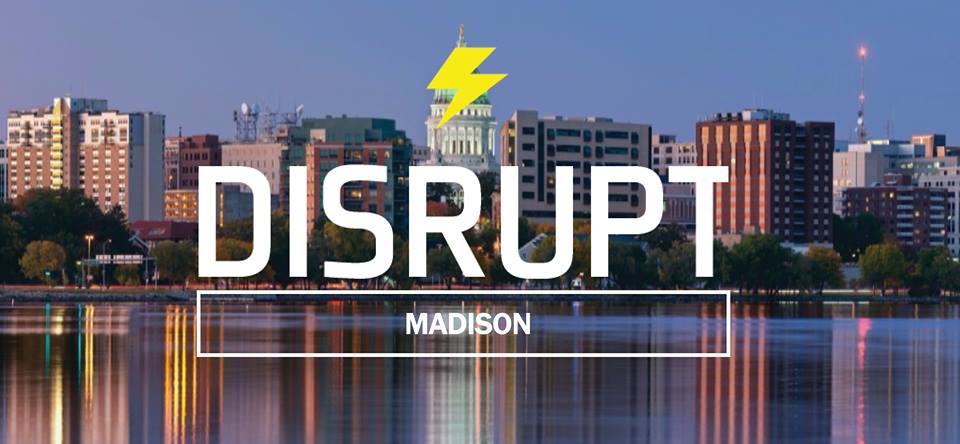 The Event: What to Expect?

11 speakers with something really disruptive to share will be given 5 minutes each to wow you - they'll do it while 20 slides advance automatically every 15 seconds. It's energetic, thought-provoking, and high-impact.
Here's are the talks from our June 2016 event just to get you pumped: VIDEO

Visit our website to learn MORE

Disrupt Madison Schedule
5:00 p.m. Doors open
5:30 p.m. Networking
6 p.m. Presentations
Ashley Quinto Powell
Business Development Manager, Bendyworks
Mind the Gap; Crush the Ceiling!
Bentley Wolfe
President, We-Engage LLC
An HR Tech Song
Eric Howden
Challenge Course Coordinator & Part-Time Instructor, Madison College
No Trust Falls, No Paint Balls
Laneice McGee
Founder, Future Entrepreneurs Moving Ahead (F.E.M.A)
Pay Your Passion Forward

Leah Roe
VP of Finance, Operations, & Culture, healthfinch
Founder, Culture Community, Inc.
#IntentionalCulture

Matthew Gonnering
CEO, Widen
What If Mother Teresa Ran HR?

Sheba McCants
Community Engagement & Events Manager, DAIS
A Hard Truth Your Employee May Never Tell You

Jennifer Schwarzkopf
Principal, Estelle| Strategic Marketing, Branding & PR
Walk the Talk: Be the Boss YOU Needed

Bruce Holoubek
President, The Apu Group
Leaders: Guardians of The Dichotomy

Nora Burns
Founder & Chief Instigator, HR-Undercover
Zero Tolerance - Poor Phrasing or Bad Math?

Jocelyn Vande Velde
City Bike Brand Manager, Trek Bicycle
Wanted: Heart & Hustle

Laura S. Gmeinder
Laura Gmeinder Coaching & Consulting, LLC
Emcee
8 p.m. Speaker meet and greet after party
9 p.m. The end....or is it?
Terms & Conditions
NOTE: Ticket includes a craft beer. Venue offers cash bar and Glass Nickle Pizza by the slice for purchase. (Tickets are nonrefundable but are transferrable),
Our amazing sponsors are leading the way in HR and Talent. We believe that it's important for the HR Community and Sponsors to stay connected. Our sponsors appreciate keeping you informed about how they are Disrupting the world of work.
Disclaimer:
As part of the Disrupt Madison experience photos and videos will be taken at the event. The Disrupt Madison organizing team reserves the right to use the photos and videos for promotional and marketing purposes, using whichever channel it chooses (e.g. Facebook and Twitter). By purchasing a ticket to Disrupt Madison 2.0 you agree to this disclaimer.

Let's Get SOCIAL
Connect with Laura:
Connect with Coreyne: