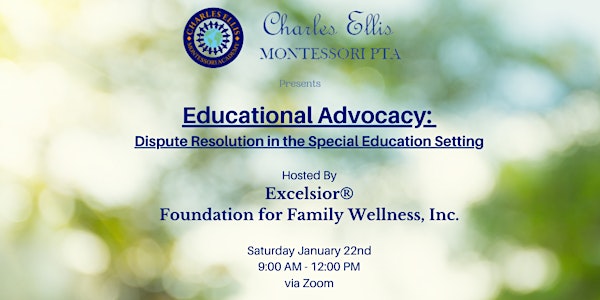 Dispute Resolution in the Special Education Setting
Addressing conflict resolution in the Special Education setting.
About this event
Establishing an IEP or 504 for your student can be difficult, but once you have one in place, everything should go smoothly, right? Not always. Sometimes you may need to work through conflict resolution with your IEP or 504 team to ensure your student is receiving the supports and services that have been outlined in those documents. This can be an overwhelming task for parents and guardians who are not as familiar with the IEP/504 process. This workshop will address those situations and how you can best work through them with your school support team, or the steps to take if your students needs are still not being met.