Description
We are planning a number of Baltimore-based events in connection with Displacements, the 2018 virtual biennial of the Society for Cultural Anthropology, co-sponsored by the Society for Visual Anthropology and Johns Hopkins University. Please join us, help us get the word out, and feel free to propose your own events to add to the calendar. Displacements is an international experiment in carbon-conscious conferencing and radically distributed access. Check things out, register, and participate via https://displacements.jhu.edu/

Plenary Screening and Reception (Department of Anthropology, Johns Hopkins University). Join us in Mergenthaler 426 on Thursday, April 19th from 4-6 PM for a screening of the Plenary Panel featuring new work by Jason De Leon (University of Michigan), Stephanie Spray (University of Colorado), and Eduardo Kohn and Lisa Stevenson (McGill University), and an interactive discussion moderated by Anand Pandian (Johns Hopkins University). A reception in the Hopkins anthropology department will follow, 6-7 PM, please RSVP if you can come, thank you!

Baltimore App Meet-Up Challenge (Department of Sociology, Anthropology & Criminal Justice, Towson University). Join us at 4pm on Friday April 20th at the Fells Point Tavern on 1606 Thames Street, for an ethnographic app tour activity facilitated by Samuel Collins and Matthew Durington (Towson University). Participants will build prototypes on a mobile storytelling app while taking a leisurely walk from a bar in Fells Point to another in downtown Baltimore.
Please RSVP so we know to expect you.
Conference Screening Room (Department of Anthropology, Johns Hopkins University). Displacements is a virtual conference with dozens of local nodes around the world where people will gather to watch the conference live-stream and discuss the proceedings together. The Hopkins anthropology seminar room, Mergenthaler 439, will serve as a conference screening room from April 19-21. Drop in anytime.
For more information, or to propose your own ideas for our local node, contact us at scabaltimorenode@gmail.com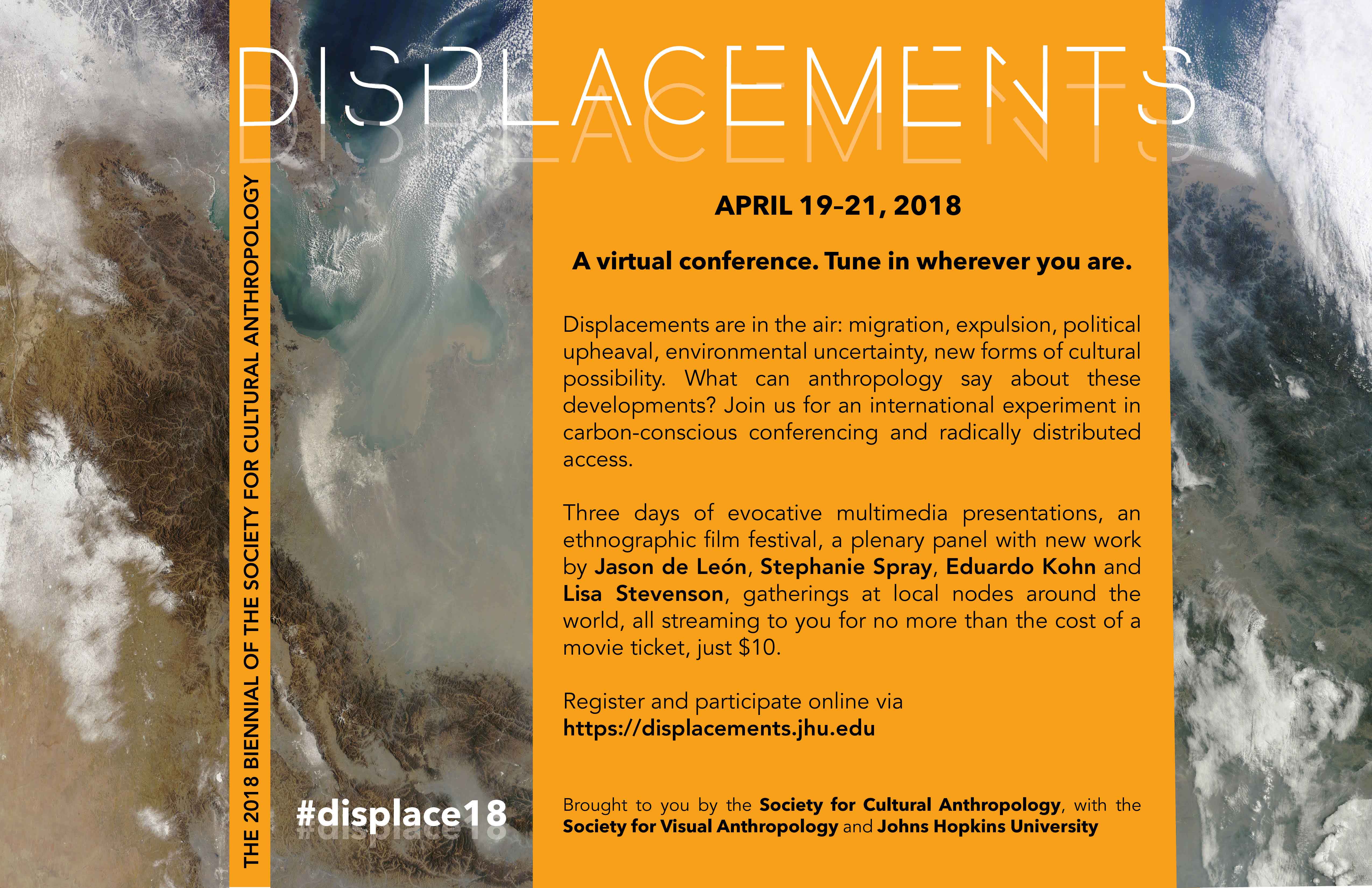 * Event image via Wikicommons: Aerial view of the harbor and downtown