Description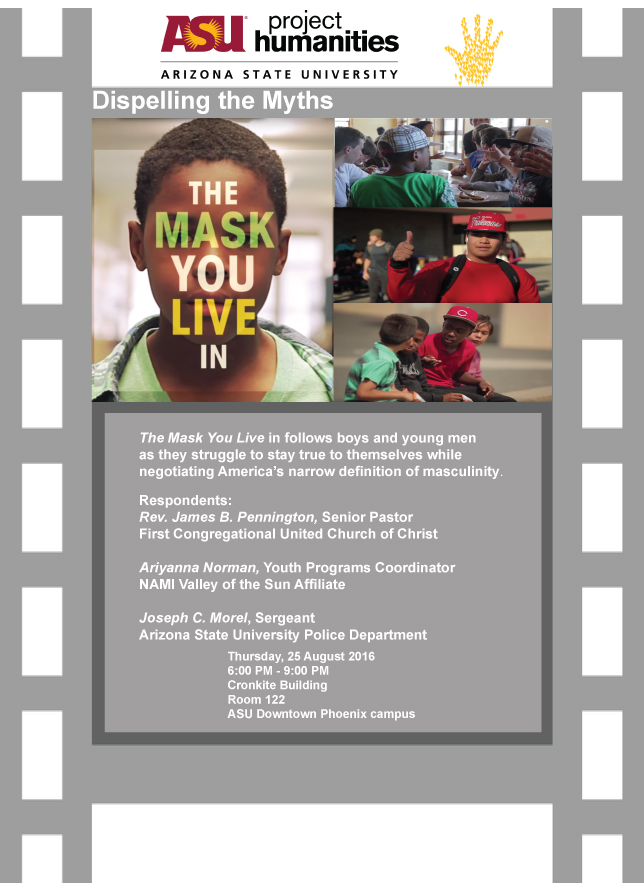 The Mask You Live In follows boys and young men as they struggle to stay true to themselves while negotiating America's narrow definaition of masculinity.
Organizer of Dispelling the Myths: A Film Screening of "The Mask You Live In"
Project Humanities brings together individuals and communities, within and around ASU, to instill passion and knowledge of humanities study, research, and humanist thought. By exploring shared ideas and experiences, Project Humanities facilitates conversations across diverse communities to build understanding through talking, listening, and connecting.

Talking: Speaking, singing, painting, strumming, asking, writing, expressing
Listening: seeing, thinking, hearing, reading, imagining, creating
Connecting: making meaning, making sense, understanding, creating dialogue, changing perceptions, offering perspective