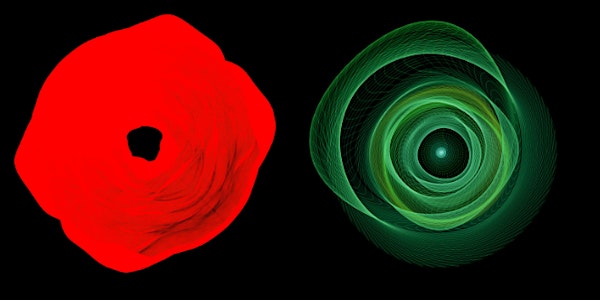 Dispatches from the Data Frontier: Hack Oregon Demo Night
When and where
Location
1945 SE Water Ave Portland, OR 97209
Description
DEMO DAY 2016
Hack Oregon has been hard at work since February using data to find insight on important topics facing our state.
We've had over 100 volunteers contribute over 10,000 man hours to bring you one night of data-driven wonderment!

Join us as we unleash a new set of open data projects that will change the way you see Oregon.
Project Teasers

"Oregon Hunger Equation"
Food Insecurity

Year after year, Oregon has one of the highest reported rates of food insecurity in the country. If you ask the question, "Who's hungry?":

The answer is kids.

The data is clear, but the reality is hard. We've made a dynamic program to explore systemic causes of hunger at home by placing a special focus on resources available to families with young children including regional cost of living, state benefit programs, and inequalities local schools districts.


"Behind the Curtain"
Campaign Finance

We're lifting the veil off election politics with a fascinating high-level view of influence and money in Oregon's election cycles.

Hack Oregon has the only machine readable database for local campaign finance in the country, and we've learned that influence is as much about relationships as it about dollars. And at the local level, your vote matters
A LOT.

This year, we've added new meta-data to reveal effects of industry buy-in and individual patronage during an election cycle... with a few surprises. Unlock the real story behind politics and feel ultra-empowered as a voter this November.

"Plot PDX"
Urban Development

Data can tell us a lot about our neighborhoods. At a time when Portland is experiencing rapid growth and change, it's more important than ever that all communities have equal access to information that can inform decisions about the future of our city.

We're giving the community access to a range of data which has never been available on one platform. Explore Portland's neighborhoods as you've never seen them before, on topics that you care about, like demolitions, crime, and the rising cost of rent.

"Crop Compass"
Agriculture

In the Pacific Northwest, we live in one of the most rich biospheres in the world, with global demand for Oregon grown products. We have the ability to produce a wide range of food in Oregon, but we're far from self-sustaining.

How much of our regional vitality is retained inside of Oregon, and how much do we ship out? How do our economic and environmental factors work together to shape our food system? We've created a tool that gives insight into multi-dimensional patterns across land use, crop diversity, subsidies, seasonality, and import/export trends to help understand more about the mechanics of how food gets from farm to table.

"Programming to Progress"
Education

Across Oregon, some schools are lucky enough to have free or low cost summer school programming and/or after school programming--- and the playing field is not level.

How much of a difference does after school and summer school programming make for early literacy, attendance, and future academic success of students? Hack Oregon has the first aggregate statewide analysis of the link between performance and expanded programming, with some surprising implications of region-wide impact that goes beyond the classroom.