This panel dives into the equity and justice issues at the heart of the dominant agricultural political economy.
About this event
Economic injustices abound, particularly in and through food and agricultural systems, from corporate monopolies to labor exploitation to trade 'dumping.' This panel dives into the fundamental cost-price squeeze, debt, and concentration at the heart of the dominant agricultural political economy. As part of the year-long Disparity to Parity webinar series, this event gathers practitioners and analysts to unpack the economic inequities--and economic justice potential--of farm policy.
We hope you will join us as SIS professor Garrett Graddy-Lovelace and National Family Farm Coalition president Jim Goodman welcome several experts for this interesting conversation, including:
• Jose Oliva , campaigns director, HEAL Food Alliance
• Patty Lovera, policy director, Organic Farmers Association
• Ken Meter, director, Crossroads Resources Center; author of Building Community Food Webs
• Siena Chrisman, communications advisor, National Family Farm Coalition
To close out the event, we will hear from civil rights activist and community organizer Dolores Huerta, the president and founder of the Dolores Huerta Foundation.
Attendees can access the Zoom webinar using this link: https://american.zoom.us/j/92783291969
Biographies
Siena Chrisman is the communications advisor to National Family Farm Coalition. She has been an advocate for family farmers for nearly 15 years. She is a freelance writer and editor whose work has appeared in publications including Civil Eats, Modern Farmer, Edible Brooklyn, and she has worked as a research consultant for Farm Aid, Real Food Challenge, Illinois Stewardship Alliance, and other local and national farmer organizations. In eight years at the New York-based nonprofit WhyHunger, she supported communities around the country working to build power and change their farm and food systems.
Jim Goodman is the president of the National Family Farm Coalition. He and his wife Rebecca ran a 45-cow organic dairy and direct market beef farm in southwest Wisconsin for 40 years. His farming roots trace back to his great-grandparents immigration from Ireland during the famine and the farm's original purchase in 1848. A farm activist, Jim credits more than 150 years of failed farm and social policy as his motivation to advocate for a farmer-controlled consumer-oriented food system. Currently he serves as a board member of Midwest Environmental Advocates and the Family Farm Defenders.
Dolores Huerta is a civil rights activist and community organizer. She has worked for labor rights and social justice for over 50 years. In 1962, she and Cesar Chavez founded the United Farm Workers union. She served as Vice President and played a critical role in many of the union's accomplishments for four decades. In 2002, she received the Puffin/Nation $100,000 prize for Creative Citizenship which she used to establish the Dolores Huerta Foundation (DHF). DHF is connecting groundbreaking community-based organizing to state and national movements to register and educate voters; advocate for education reform; bring about infrastructure improvements in low-income communities; advocate for greater equality for the LGBT community; and create strong leadership development. She has received numerous awards: among them The Eleanor Roosevelt Humans Rights Award from President Clinton in 1998. In 2012 President Obama bestowed Dolores with The Presidential Medal of Freedom, the highest civilian honor in the United States.
Patty Lovera is the policy director at Organic Farmers Association (OFA) where she works directly with Organic Farmers Association's elected Policy Committee, comprised of twelve certified organic farmer members and six advisory organizational members from six US geographic regions. She will facilitate the annual grassroots policy development process, where all US certified organic farmers are invited to submit policy priorities and policy positions for the Policy Committee's review, and ultimately OFA farmer members' vote. She has a background in grassroots organizing on farm and food issues and lobbying in Washington, DC, as well as extensive knowledge of organic farming topics. Prior to OFA, she helped start and grow Food & Water Watch (FWW), serving as their Food and Water Program Director for 14 years. Before joining FWW, she was the deputy director of the Energy and Environment program at Public Citizen and a researcher at the Center for Health, Environment and Justice.
Ken Meter is one of the most experienced food system analysts in the US, integrating market analysis, business development, systems thinking, and social concerns. He holds 50 years of experience in inner-city and rural community capacity building. His local economic analyses have promoted local food networks in 144 regions in 41 states, two provinces, and four tribal nations. He developed a $9.85-million plan for local food investment for the state of South Carolina, and completed similar studies for New Mexico, New Hampshire, Hawai'i, Alaska, Mississippi, Indiana, Ohio, and Minnesota. He developed strategic regional food plans for nearly 20 regions across the US. He consulted with the USDA Agricultural Marketing Service and Colorado State University as one of 14 co–authors of a toolkit for measuring economic impacts of local food development. He is author of Building Community Food Webs and is one of 3 co-editors of Sustainable Food System Assessment: Lessons from Global Practice. He is also a member of the International Economic Development Council, where he presented at several annual meetings. He has taught at the Harvard Kennedy School and the University of Minnesota.
Jose Oliva is the campaigns director for HEAL Food Alliance. With a long history in labor organizing, he has served in several leadership positions at Casa Guatemala, Chicago Interfaith Workers' Center, Interfaith Worker Justice's National Workers' Centers Network, Center for Community Change, and the Restaurant Opportunities Centers United - the national organization of restaurant workers. He was the Co-Founder and Co-Director of the Food Chain Workers Alliance a national coalition of food-worker organizations that collectively represents over 350,000 workers. He is also a 2017 James Beard Award recipient and a 2018 American Food Hero Awardee.
This event is in partnership with AU's Center for Environment, Community, and Equity.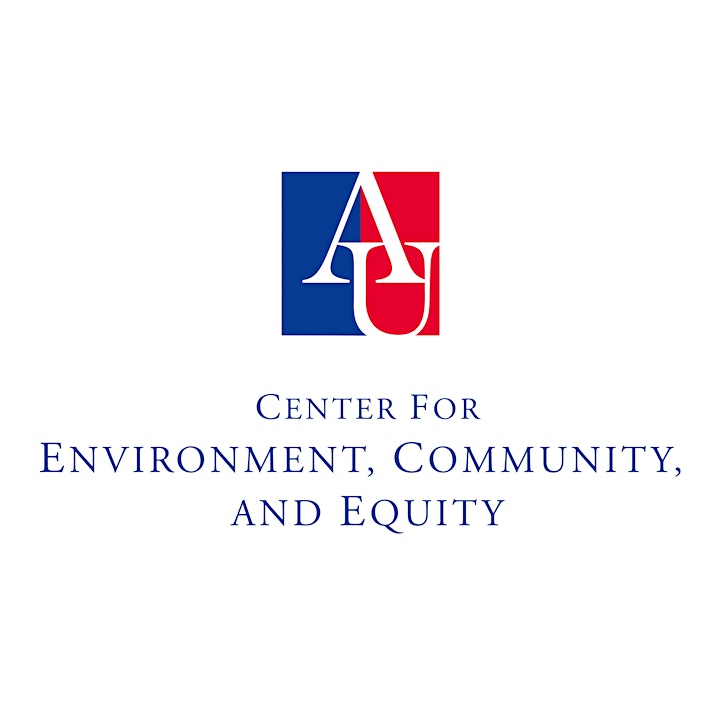 Organizer of Disparity to Parity: Economic Justice & Agricultural Policy
Find out about more of the School of International Service events at