Disney Halloween Party @ Nemoes Tavern Sat October 28, 2017

Saturday, October 28, 2017 at 9:30 PM

-

Sunday, October 29, 2017 at 4:00 AM (EDT)
Event Details
Salsa Atlanta & Dancing4Fun Presents..
Disney Edition of Tropical Elegance Saturdays
 Halloween Latin Night Featuring DJ Soltrix
  Saturday October 28, 2017

-- Halloween Costume Contest $1000 cash & Prizes
-- 9:30pm Salsa  & Bachata lesson  Party till 4am!
-- Bonus Salsa Room with DJ King Tito
-- Bonus Zouk room with Atoro & Firefly of Zouk Atlanta
-- DJ Soltrix in the main room with host MC Lexx
-- Costume Contest Categories: Best Couple, Sexiest Disney Female,
   Best Male Disney Costume

Looking for a fun Halloween Costume party in Atlanta? Join us and enjoy a  Halloween
with the best Salsa, Bachata, Merengue and more with folks from all over the Gwinnett
and Metro Atlanta area.  Featuring World renowed DJ Soltrix of Tampa Florida.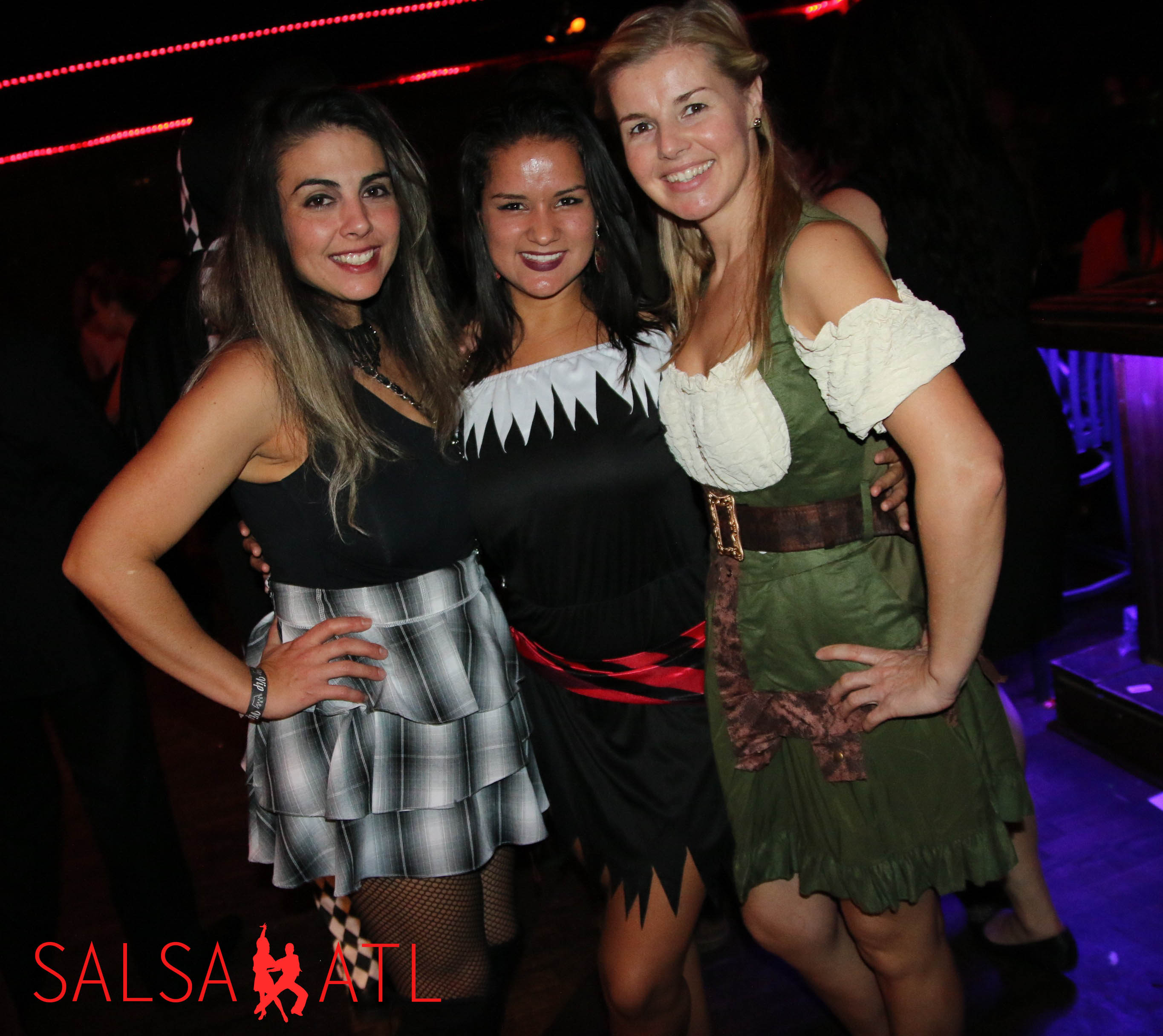 Be sure to wear your favorite Disney Character costume because we will be having a
Halloween Costume contest!  Any character from any movie made by Disney, or some
of your favority classic Disney character is good. Over 85% of our attendees every year
dresses up so be sure to dress up this Halloween!
Hosted by Salsa Atlanta. If you enjoy Latin dancing, definitely  check out our Halloween
Latin dance Party at Nemoes Tavern!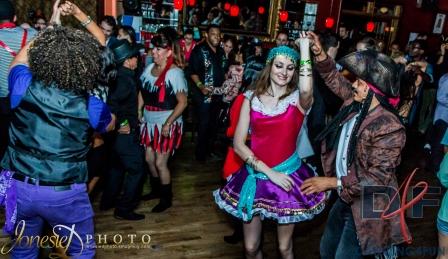 Check out our Facebook Event:
https://www.facebook.com/events/372198679808592/

Performances by: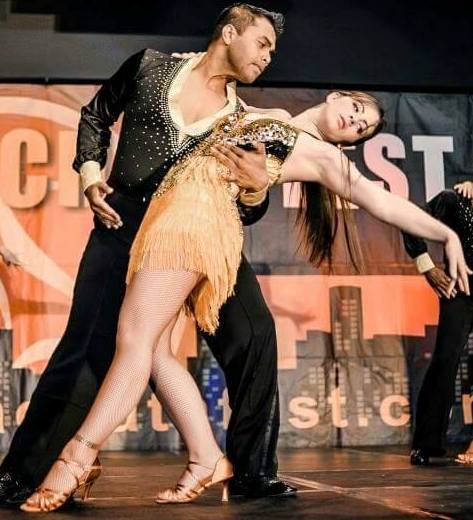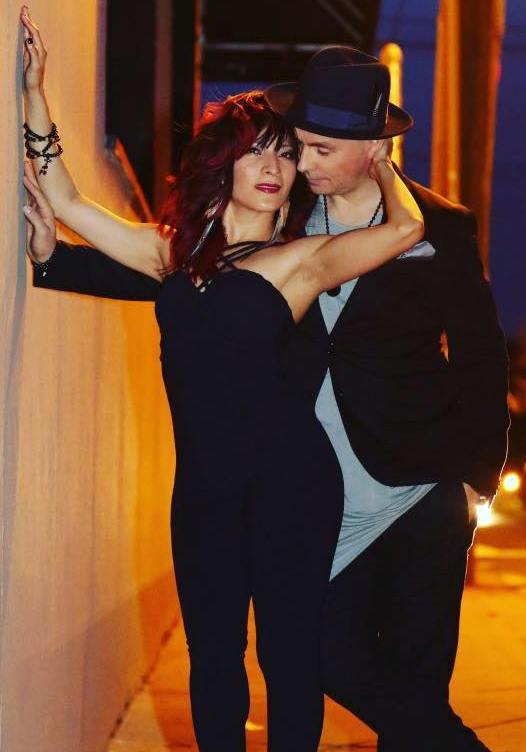 Evan & Bethany of Atlanta Touch     Rodrigo & Wendy of Charlotte NC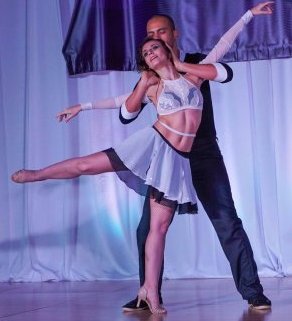 Zouk Performance by Leo & Catherine


Where:
Nemoes Tavern
6025 Peachtree Pkwy
Norcross Ga 30092
770.855.4396 text/call

Time:
9:30pm Salsa & Bachata lesson
Salsa room starts @ 10:30pm
Party till 4am


Why Should you purchase your tickets in advanced?
We are raffling off 5 awesome bonuses Exclusively for those who pay in advanced!

Raffle #1:
Free access to all our Saturday Parties at Nemoes Tavern in 2018
plus Party ticket for our NYE weekend w/ Champagne toast For 2 people -  
(over $1200 in value)
 
Raffle #2:
Acess to the party and 3 Days Hotel room for Friday Dec 29th, 30th & 31st
2017 at our NYE Party @ Hilton Atlanta Northeast. This includes
breakfast each morning. Dinner for 2 with Champagne toast on Sunday
Dec 31st with reserved seating.  (over $400 Value)

Raffle #3:
Dinner for 2 with Reserved Seating & Champagne and Hotel stay
at the Hilton Atlanta Northeast  with break buffete on New Year's Eve
Sunday Dec 31, 2017  (over $250 in value)

Raffle #4:
Dinner for two with Reserved seating and Champagne toast for
New Year's Eve Dec 31, 2017  - (over $110 in value)

Raffle #5:
New Year's Eve Weekend Party Pass Dec 29th, 30th & 31st with
champagne Toast for 2 ( Standing room only).  $80 Value!

All you have to do is purchase your ticket in advanced for our
halloween Party. Winners will be chosen at the Halloween party.
we will also send you a text and an email.

$15/person in adv
    (ALL SALES FINAL - NO REFUNDS)
   -- all advanced payment get a chance to win
      a Party pass for our New Year's Eve Party this year!


Check out our Grupo Extra Concert on Friday Oct 27, 2017
https://www.facebook.com/events/1929606467316518/


If you have any questions..

Please give us a call or text..
Sean-Christopher
770.855.4396 text/call

http://www.Twitter.com/SalsaATL
http://www.instagram.com/SalsaATL
http://www.youtube.com/SalsaATL
http://www.NewYearsEvePartyAtlanta.com
http://www.Facebook.com/NewYearsEvePartyAtlanta
http://www.SalsaBootCampAtlanta.com
http://www.BachataBootCampAtlanta.com
http://www.AtlantaHalloweenParty.com
http://www.ValentinesDayDanceParty.com 
http://www.ValentinesDayPartyATL.com
http://atlantabachatabootcamp.eventbrite.com
https://salsabootcampatlanta.eventbrite.com
http://atlantahalloweenparty.eventbrite.com
https://newyearsevepartyatlanta.eventbrite.com
https://prenewyearsevespeakeasypartyatlanta.eventbrite.com/
https://www.facebook.com/events/1184557181599627/  Fri Dec 29, 2017
https://www.facebook.com/events/112088755967197/ - Saturday Dec 30, 2017
https://www.facebook.com/events/1860434090902586/   Dec 31, 2017
 
https://www.facebook.com/events/768153606674560/ - 3hr Salsa Boot Camp + halloween party
https://www.facebook.com/events/372198679808592/ - Halloween Sat Oct 28, 2017
https://www.facebook.com/events/1929606467316518/ -  Grupo Extra Concert Atlanta Oct 27th
https://www.facebook.com/events/1982598275357287/ - Halloween Speakeasy party 

https://www.facebook.com/events/127511571309779/ - Pre-Thanksgiving Nov 22nd

https://www.facebook.com/events/763478587137865/ - 3hr Salsa Boot Camp Nov 25th
https://www.facebook.com/events/597996530399595/ - Thanksgiving Weekend Edition

https://www.facebook.com/events/253196758425255/ - 3hr Salsa Boot camp + Christmas party Dec 23
https://www.facebook.com/events/105841896605559/ - Christmas Edition Dec 23rd

https://www.facebook.com/events/583489092042126/ - Sat Feb 10th 2018 valentines Latin
https://www.facebook.com/events/1510267949009774/  Friday Feb 9th 2018 Valentines Swing
 

https://www.facebook.com/events/174439276460380/  March 1st - 4th 2018 Atlanta Salsa Bachata Fest

 
Halloween tags Sept 27th
New Year's Eve Party Atlanta
New Year's Eve Latin Night Atlanta
NYE Party Atlanta
Atlanta NYE Party
Atlanta New Year's Eve
New Year's eve Dinner Party
https://www.facebook.com/events/1860434090902586/
New Year's Eve Party Atlanta
New Year's Eve Latin Night Atlanta
NYE Party Atlanta
Atlanta NYE Party
Atlanta New Year's Eve
New Year's eve Dinner Party
https://newyearsevepartyatlanta.eventbrite.com

Grupo Extra Halloween Concert Atlanta
Atlanta Grupo Extra Halloween Concert
Halloween Grupo Extra Concert in Atlanta
Hilton Atlanta Northeast Halloween party
Halloween Bachata dance party Atlanta
Atlanta Halloween Bachata party
latin dance Halloween party Gwinnett
Bachata Halloween party Atlanta
Halloween Bachata Concert Atlanta
Halloween Party Atlanta
Atlanta Halloween party
Halloween Event Atlanta
Atlanta Halloween Event
Atlanta Halloween Costume party
Halloween Costume Party Atlanta
Halloween Party Norcross Ga
Halloween Party Gwinnett
halloween party Peachtree Corners GA
Halloween party Buford GA
Halloween party Gainesville GA
http://www.salsaatl.com/schedule.html
Grupo Extra Halloween Concert Atlanta
Atlanta Grupo Extra Halloween Concert
Halloween Grupo Extra Concert in Atlanta
Hilton Atlanta Northeast Halloween party
Halloween Bachata dance party Atlanta
Atlanta Halloween Bachata party
latin dance Halloween party Gwinnett
Bachata Halloween party Atlanta
Halloween Bachata Concert Atlanta
Halloween Party Atlanta
Atlanta Halloween party
Halloween Event Atlanta
Atlanta Halloween Event
Atlanta Halloween Costume party
Halloween Costume Party Atlanta
Halloween Party Norcross Ga
Halloween Party Gwinnett
halloween party Peachtree Corners GA
Halloween party Buford GA
Halloween party Gainesville GA
https://www.facebook.com/SalsaAtl/
Grupo Extra Halloween Concert Atlanta
Atlanta Grupo Extra Halloween Concert
Halloween Grupo Extra Concert in Atlanta
Hilton Atlanta Northeast Halloween party
Halloween Bachata dance party Atlanta
Atlanta Halloween Bachata party
latin dance Halloween party Gwinnett
Bachata Halloween party Atlanta
Halloween Bachata Concert Atlanta
Halloween Party Atlanta
Atlanta Halloween party
Halloween Event Atlanta
Atlanta Halloween Event
Atlanta Halloween Costume party
Halloween Costume Party Atlanta
Halloween Party Norcross Ga
Halloween Party Gwinnett
halloween party Peachtree Corners GA
Halloween party Buford GA
Halloween party Gainesville GA
https://www.facebook.com/events/1929606467316518/


Halloween Latin Night Atlanta
Halloween Bachata Party Atlanta
Halloween Costume party Atlanta
Atlanta Halloween Party
Gwinnett Halloween Salsa Party
DJ Soltrix Atlanta Halloween
Halloween Costume contest Atlanta
https://www.facebook.com/events/372198679808592/


Halloween Salsa Party Atlanta
Atlanta Halloween Salsa Party
Salsa Atlanta Halloween Party
Atlanta Salsa Halloween event
Atlanta Halloween Latin Night
Latin night Halloween Atlanta
latin dancing Halloween Atlanta
atlanta Halloween latin dancing

Halloween Bachata Atlanta
Bachata Halloween Party Atlanta
Halloween Party Atlanta
Atlanta Halloween party
disney Halloween Party Atlanta
Disney Halloween Theme Atlanta

Halloween Costume party atlanta
costume party Halloween Atlanta
Atlanta Halloween costume Party
Costume Party Halloween Atlanta
Atlanta Halloween Costume party
Halloween Costume contest Atlanta


Halloween Latin night Gwinnett
Salsa Halloween party Gwinnett
latin dancing Gwinnett Halloween
Norcross Ga Halloween Party
latin dancing Halloween Gwinnett
Disney Halloween Party Gwinnett
Disney Halloween Theme Atlanta

Halloween Costume Party Atlanta
Gwinnett Halloween Party
Halloween party Gwinnett
Halloween costume party Gwinnett
DJ soltrix Atlanta Halloween
Atlanta DJ Soltrix Halloween
DJ Soltrix Halloween Atlanta

Halloween Party Atlanta
Atlanta Halloween Event
Salsaween Atlanta
Bachata Halloween Gwinnett
 
Halloween Salsa Party Atlanta
Atlanta Halloween Salsa Party
Salsa Atlanta Halloween Party
Atlanta Salsa Halloween event
Atlanta Halloween Latin Night
Latin night Halloween Atlanta
latin dancing Halloween Atlanta
atlanta Halloween latin dancing

Halloween Bachata Atlanta
Bachata Halloween Party Atlanta
Halloween Party Atlanta

Atlanta Halloween party
disney Halloween Party Atlanta
Disney Halloween Theme Atlanta

Halloween Costume party atlanta
costume party Halloween Atlanta
Atlanta Halloween costume Party


Halloween Latin night Gwinnett
Salsa Halloween party Gwinnett
latin dancing Gwinnett Halloween
Norcross Ga Halloween Party
latin dancing Halloween Gwinnett
Disney Halloween Party Gwinnett
Disney Halloween Theme Atlanta

Halloween Costume Party Atlanta
Gwinnett Halloween Party
Halloween party Gwinnett
Halloween costume party Gwinnett
DJ soltrix Atlanta Halloween
Atlanta DJ Soltrix Halloween
DJ Soltrix Halloween Atlanta

Halloween Party Atlanta
Atlanta Halloween Event
Salsaween Atlanta
Bachata Halloween Gwinnett
http://www.Facebook.com/SalsaATL


Halloween Salsa Party Atlanta
Atlanta Halloween Salsa Party
Salsa Atlanta Halloween Party
Atlanta Salsa Halloween event
Atlanta Halloween Latin Night
Latin night Halloween Atlanta
latin dancing Halloween Atlanta
atlanta Halloween latin dancing

Halloween Bachata Atlanta
Bachata Halloween Party Atlanta
Halloween Party Atlanta
Atlanta Halloween party
disney Halloween Party Atlanta
Disney Halloween Theme Atlanta

Halloween Costume party atlanta
costume party Halloween Atlanta
Atlanta Halloween costume Party
Halloween Party Norcross Ga
Halloween Party Gwinnett
halloween party Peachtree Corners GA
Halloween party Buford GA
Halloween party Gainesville GA


Halloween Latin night Gwinnett
Salsa Halloween party Gwinnett
latin dancing Gwinnett Halloween
Norcross Ga Halloween Party
latin dancing Halloween Gwinnett
Disney Halloween Party Gwinnett
Disney Halloween Theme Atlanta

Halloween Costume Party Atlanta
Gwinnett Halloween Party
Halloween party Gwinnett
Halloween costume party Gwinnett
DJ soltrix Atlanta Halloween
Atlanta DJ Soltrix Halloween
DJ Soltrix Halloween Atlanta

Halloween Party Atlanta
Atlanta Halloween Event
Salsaween Atlanta
Bachata Halloween Gwinnett
 
Halloween Salsa Party Atlanta
Atlanta Halloween Salsa Party
Salsa Atlanta Halloween Party
Atlanta Salsa Halloween event
Atlanta Halloween Latin Night
Latin night Halloween Atlanta
latin dancing Halloween Atlanta
atlanta Halloween latin dancing

Halloween Bachata Atlanta
Bachata Halloween Party Atlanta
Halloween Party Atlanta

Atlanta Halloween party
disney Halloween Party Atlanta
Disney Halloween Theme Atlanta

Halloween Costume party atlanta
costume party Halloween Atlanta
Atlanta Halloween costume Party


Halloween Latin night Gwinnett
Salsa Halloween party Gwinnett
latin dancing Gwinnett Halloween
Norcross Ga Halloween Party
latin dancing Halloween Gwinnett
Disney Halloween Party Gwinnett
Disney Halloween Theme Atlanta

Halloween Costume Party Atlanta
Gwinnett Halloween Party
Halloween party Gwinnett
Halloween costume party Gwinnett
DJ soltrix Atlanta Halloween
Atlanta DJ Soltrix Halloween
DJ Soltrix Halloween Atlanta

Halloween Party Atlanta
Atlanta Halloween Event
Salsaween Atlanta
Bachata Halloween Gwinnett
https://halloweenpartyatlanta.eventbrite.com
 
Latin club gwinnett
salsa dancing Gwinnett
latin dancing gwinnett
Gwinnett Latin night
latin dancing buford Ga
latin night lawrenceville Ga
salsa dance lilburn Ga
salsa club norcross ga
Suwanee ga latin club
bachata dance Gwinnett
Buford Ga latin night
salsa dancing in Gwinnett
dancing in Gwinnett
dinner and salsa dance Gwinnett
Night life gwinnett
Latin night Gwinnett
dance latin Gwinnett
www.SalsaATL.com
 
Latin club gwinnett
salsa dancing Gwinnett
latin dancing gwinnett
Gwinnett Latin night
latin dancing buford Ga
latin night lawrenceville Ga
salsa dance lilburn Ga
salsa club norcross ga
Suwanee ga latin club
bachata dance Gwinnett
Buford Ga latin night
salsa dancing in Gwinnett
dancing in Gwinnett
dinner and salsa dance Gwinnett
Night life gwinnett
Latin night Gwinnett
dance latin Gwinnett
www.Facebook.com/SalsaATL

Live Salsa Band Atlanta
Latin Night Live Band Atlanta
Atlanta Latin night live band
salsa dance live band atlanta
Atlanta Live Salsa Band
Salsa party live salsa alpharetta ga
dance Salsa Live band gwinnett
salsa Atlanta live band
dancing live band atlanta ga
live music salsa band atlanta
live music latin night gwinnett
atlanta live salsa music
bachata party live music atlanta
http://www.salsaatl.com/schedule.html


Live Salsa Band Atlanta
Latin Night Live Band Atlanta
Atlanta Latin night live band
salsa dance live band atlanta
Atlanta Live Salsa Band
Salsa party live salsa alpharetta ga
dance Salsa Live band gwinnett
salsa Atlanta live band
dancing live band atlanta ga
live music salsa band atlanta
live music latin night gwinnett
atlanta live salsa music
nightlife Atlanta
night life in Atlanta
Atlanta Nightlife
night life atlanta
atlanta night life
night life in gwinnett
bachata party live music atlanta
http://www.Facebook.com/SalsaATL


salsa class atlanta
salsa classes atlanta
atlanta salsa classes
atlanta salsa class
salsa class in atlanta
salsa classes in atlanta
salsa dance class atlanta
salsa dance classes in atlanta
atlanta salsa dance
salsa lessons atlanta
salsa lessons in atlanta
atlanta salsa lessons
atlanta salsa dance lessons
salsa class atl
salsa classes atl
learn salsa class atlanta
http://www.Facebook.com/SalsaATL

 
salsa class atlanta
salsa classes atlanta
atlanta salsa classes
atlanta salsa class
salsa class in atlanta
salsa classes in atlanta
salsa dance class atlanta
salsa dance classes in atlanta
atlanta salsa dance
salsa lessons atlanta
salsa lessons in atlanta
atlanta salsa lessons
atlanta salsa dance lessons
salsa class atl
salsa classes atl
learn salsa class atlanta
http://www.SalsaATL.com/
salsa class atlanta
salsa classes atlanta
atlanta salsa classes
atlanta salsa class
salsa class in atlanta
salsa classes in atlanta
salsa dance class atlanta
salsa dance classes in atlanta
atlanta salsa dance
salsa lessons atlanta
salsa lessons in atlanta
atlanta salsa lessons
atlanta salsa dance lessons
salsa class atl
salsa classes atl
learn salsa class atlanta
http://www.salsaatl.com/schedule.html
When & Where

Nemoe's Tavern & Grill
6025 Peachtree Parkway
#1
Norcross, GA 30092


Saturday, October 28, 2017 at 9:30 PM

-

Sunday, October 29, 2017 at 4:00 AM (EDT)
Add to my calendar