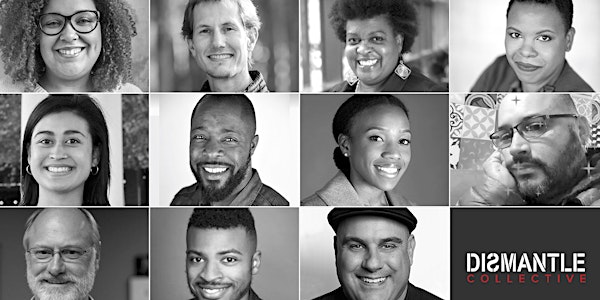 Dismantling White Supremacy Unconference
When and where
Location
Impact Hub Oakland 2323 Broadway Oakland, CA 94612
Description
It's time to have a family meeting.
The objective of this event is to provide a space for people of color and white allies--including activists, policy-makers, business leaders, employees, community organizers, or other residents or community members --to have an explicit conversation about dismantling systemic white supremacy (and the many discussions that come up around white supremacy) in a community-led forum.
This event is critically important because we believe that naming, disrupting, and dismantling white supremacy is a necessary precondition to creating an inclusive economy that works for everyone.
This event will be an Unconference.
An Unconference empowers the attendees to drive the conversation. There will be no keynote speakers or pre-set "content tracks." The people who show up for the Unconference are the ones who decide what topics and sessions they want to organize.
Please note that we will have security for this event. See our conference page for more details about our approach to safety.
Who are the organizers?
The Dismantle Collective (a fiscally sponsored project of Community Ventures, a 501c3 non-profit) is a person of color-led group of Certified B Corps, including:
Members of the Dismantle Collective have experience in running successful social enterprises, all while being deeply involved in activism, grassroots organizing, community engagement, facilitating difficult conversations, and supporting movement work.
We hope to help elevate the conversation around dismantling white supremacy in partnership with socially responsible business leaders and social justice allies.
Overview / FAQ / Contact
For more details, including information on donations, sponsorships, security, event agenda and more, please click here to view our full Overview and FAQ about this event. Folks who would like to apply for scholarships can do so here. If you still have questions, you can contact us at 12@dismantlecollective.org.
---