Description
Dismantling Stereotypes: Changing the Narrative
the Ninth Biennial Asian American and Native Hawaiian Pacific Islander Health Conference
Date: Monday, September 24, 2018
Time: 8:00 AM - 6:30 PM
Location: NYU Langone Medical Center, 550 First Ave, NYC
Farkas Auditorium

About the Conference:
Asian Americans, Native Hawaiians, and Pacific Islanders (AAs and NHPIs) are one of the fastest growing and most diverse populations in the United States. According to the U.S. Census Bureau, by 2060, AAs are estimated to increase to about 49 million people (11.7% of U.S. population) and NHPIs are estimated to increase to about 2.9 million people (0.7% U.S. population). At the same time, broader community misconceptions and stereotypes generalize AAs and NHPIs as a monolithic group of communities and continue to perpetuate divisive and discriminatory rhetoric and policies. These stereotypes, such as the model minority myth, which casts all Asian Americans are well educated, affluent, and self-sufficient, mask the diverse health needs and various social, economic, and political challenges experienced by AA and NHPI communities.
On September 24, 2018, the Center for the Study of Asian American Health (CSAAH) at NYU School of Medicine's Department of Population Health, NYU Langone, and the Asian & Pacific Islander American Health Forum (APIAHF) will partner to hold the Ninth Biennial Asian American, Native Hawaiian, and Pacific Islander (AA and NHPI) Health Conference, co-hosted by AARP, in New York City. This year's event brings together diverse experts, community stakeholders, and practitioners from across the country to discuss and identify innovative ways to dismantle cultural misconceptions and stereotypes and to mobilize AA and NHPI communities to address health inequities.
Join us in New York City for an engaging day as we discuss strategies to change dominant narratives, learn about health disparities in underrepresented and often "hidden" AA and NHPI communities, and work to cultivate partnerships to promote health equity!
For more information, check out our conference website at: dismantlingstereotypes.wordpress.com.
---
Our Keynote Speakers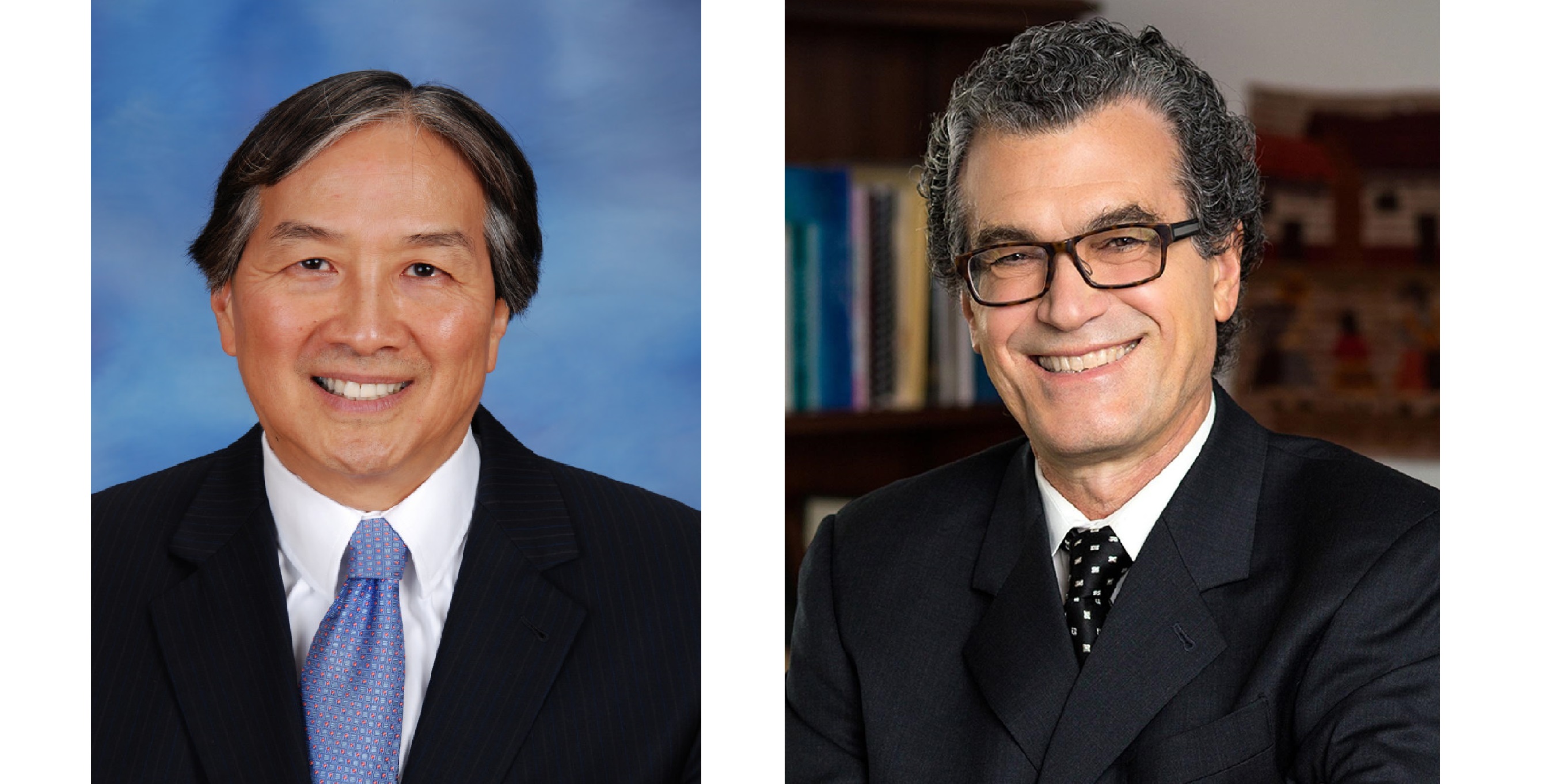 About the Speakers:
Morning Keynote from Dr. Howard K Koh, M.D., the Harvey V. Fineberg Professor of the Practice of Public Health Leadership at the Harvard T. H. Chan School of Public Health and the Harvard Kennedy School.
Afternoon Keynote from Dr. Eliseo J. Pérez-Stable, M.D., the Director of the National Institutes of Health's National Institute on Minority Health and Health Disparities (NIMHD).
---
Conference Co-Host: AARP

Conference Partners: Asian & Pacific Islander American Health Forum (APIAHF), NYU-Health + Hospitals Corporation (H+H) Clinical and Translational Science Institute (CTSI), NYU-CUNY Prevention Research Center (NYU-CUNY PRC)
---
Contact
For more information about this conference please contact: Jennifer Wong at jennifer.wong@nyumc.org.