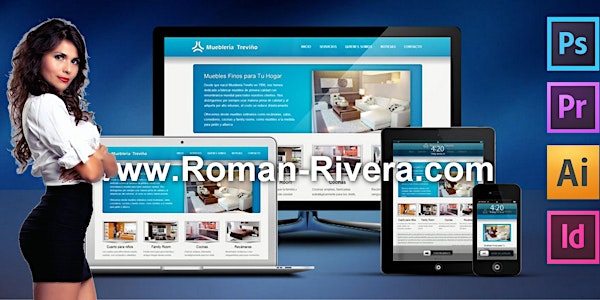 Diseño de Revistas para Promocionar Productos con InDesign - Clase
Refund Policy
Contact the organizer to request a refund.
Description
¿Quiere aprender a hacer una revista para su negocio?


Aprenda cómo crear contenido escrito. Aprenda a crear contenido nuevo para anuncios, libros, revistas editoriales, guiones comerciales y publicaciones en línea.
Aprenda a crear material con temas de interés y estimulantes para sus lectores. Aprenda a encontrar contenido a través de búsquedas para encontrar información factual y detalles auténticos para proveer a sus clientes.
Aprenda a presentar información a su equipo de trabajo para retroalimentación y mejora. Aprenda a revisar y modificar borradores que ayuden a satisfacer y cumplir las metas de su negocio.

Aprenda a desarrollar un estilo para sus propias revistas, periódicos, empaques de productos y producciones comerciales. Aprenda a crear diseños en general para sus proyectos.
Aprenda a crear el mejor concepto visual para representar a su negocio. Aprenda que fotografías, arte y otros elementos del diseño usar para crear un diseño general y estilo para su publicación.
Si usted es dueño de un negocio o le gustaría ofrecer esta clase a su equipo de trabajo. Mándenos un mensaje para más información.

Inscríbase en nuestra próxima clase.