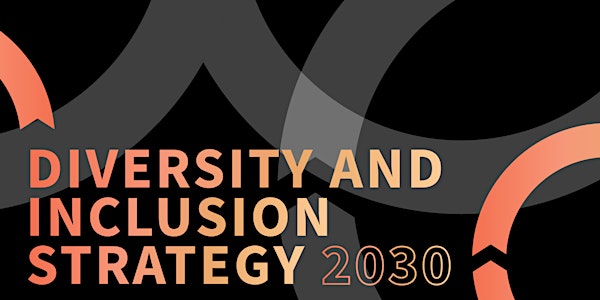 Discussion on Disability Inclusion for UoM Staff - Option 1
An informal discussion with the University's D&I team - we'd love to hear your thoughts for our new Disability Action Plan.
About this event
The Diversity and Inclusion Team invites staff with lived experience of disability to an informal lunchtime discussion on ZOOM. The invitation is also extended to staff who are a primary carer of a person with a disability.
We are seeking to shape the future of disability inclusion at University of Melbourne through the development of a new Disability Action Plan and we believe it's critical that we listen to you.
If you are unable to attend, but wish to contribute, please email diversity-inclusion@unimelb.edu.au
About Your Confidentiality
We wish to create a safe space for all participants, where individual's stories are treated respectfully and confidentially. The sessions will not be recorded and no personal stories will be shared with the University. Following the consultations a report detailing high level findings and key themes will be presented to the D & I Sub Committee to University Executive. This will constitute an important part of the evidence base that will inform the development of the new Disability Inclusion Action Plan.
Please Note: This session is for staff with lived experience. If you do not have lived experience, but identify as an ally, we respectfully ask that you do not attend this session. The D & I Team wish to create a safe, respectful and confidential space to share.
We hope to hold a session in the future for those interested in disability inclusion at the University but who may not have lived experience. Please register your interest for this via diversity-inclusion@unimelb.edu.au