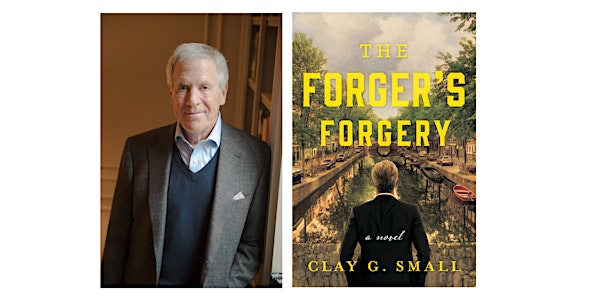 Discussion: Detecting Art Forgery
Art history, fine art, and the challenge of detecting art forgery are all weaved into a discussion spanning from Amsterdam to Texas.
When and where
Location
R. Groden Gallery 1167 Mississippi Ave. Dallas, TX 75207
About this event
Clay G. Small became a world traveler during his 30 year career with PepsiCo (as Managing Attorney). He currently is a Professor at SMU Cox School of Business, Member of the SMU Law School Executive Committee and is also a visiting professor at Vrije Universiteit Amsterdam.
Join Clay in-person at R. Groden Gallery as he discusses:
*What else besides money drives an art forger?
* Forgeries are everywhere. As the price for art has soared so have forgeries.
* The most forged artists of all time
* Science of art authentication
* The most clever of art forgers.
* When exactly does art forgery become a crime?
This event will be held on Thursday, October 20th inside R. Groden Gallery (Dallas Design District)
Complimentary and open to the public. Limited to 30 guests as maximum attendance.
Learn more about Clay here.
# # #
Reviews of Clay's newly released novel, The Forger's Forgery.
'Perhaps one reason why The Forger's Forgery is a complex mystery and yet realistic, is that it's based on the true story of master forger Han van Meegeren, who forged the works of some Dutch masters in the 1930s and '40s in a notorious crime that was clever, unprecedented, and difficult to solve.'
D. Donovan, Sr. Reviewer, Midwest Book Review
"The Forger's Forgery … was a great read, cleverly constructed, very entertaining, exciting and humoristic."
Friso Lammertse, author Van Meegeren's Vermeers
"Clay has a gift for engaging the reader, taking them to places they want to go, entertaining the reader and using his legal knowledge to create multiple mysteries which the reader looks forward to solving."
Raymond Jacobson, McDermott, Will & Emery