Description
Join us for a Next Level Housing Solutions Discussion: Building Urgency and Political Will*
There are many policy solutions that could have impact, but their viability is challenged by the lack of urgency and broad political will that is needed to get municipal leaders to lead on a crisis that their constituents may not currently feel. How do we sound the alarm and build the support needed to meet our housing challenges head-on? What are the educational, media, organizing, coalition building and other strategies we can pursue to create the necessary political will?

Discussion Group Series
Locations will be announced closer to the date of the event. Dates are subject to change.
Tackling Income Inequality and Driving Racial Equity
July 17, 2019, 9:00 - 11:00 a.m.

Creative Policy Solutions
July 30, 2019, 9:00 – 11:00 a.m.

Creative Financing Solutions
September 10, 2019, 9:00 – 11:00 a.m.

Aligning Leaders and Solutions Across Sectors
September 24, 2019, 9:00 – 11:00 a.m.

Building Urgency and Political Will
October 8, 2019, 9:00 – 11:00 a.m.
Next Level Housing Solutions Symposium
October 22, 2019
Tentative Time: 10:00 – 3:00

For more about the Next Level Solutions initiative, a recap of the May 2019 forum and lessons learned, and more on upcoming discussions click here.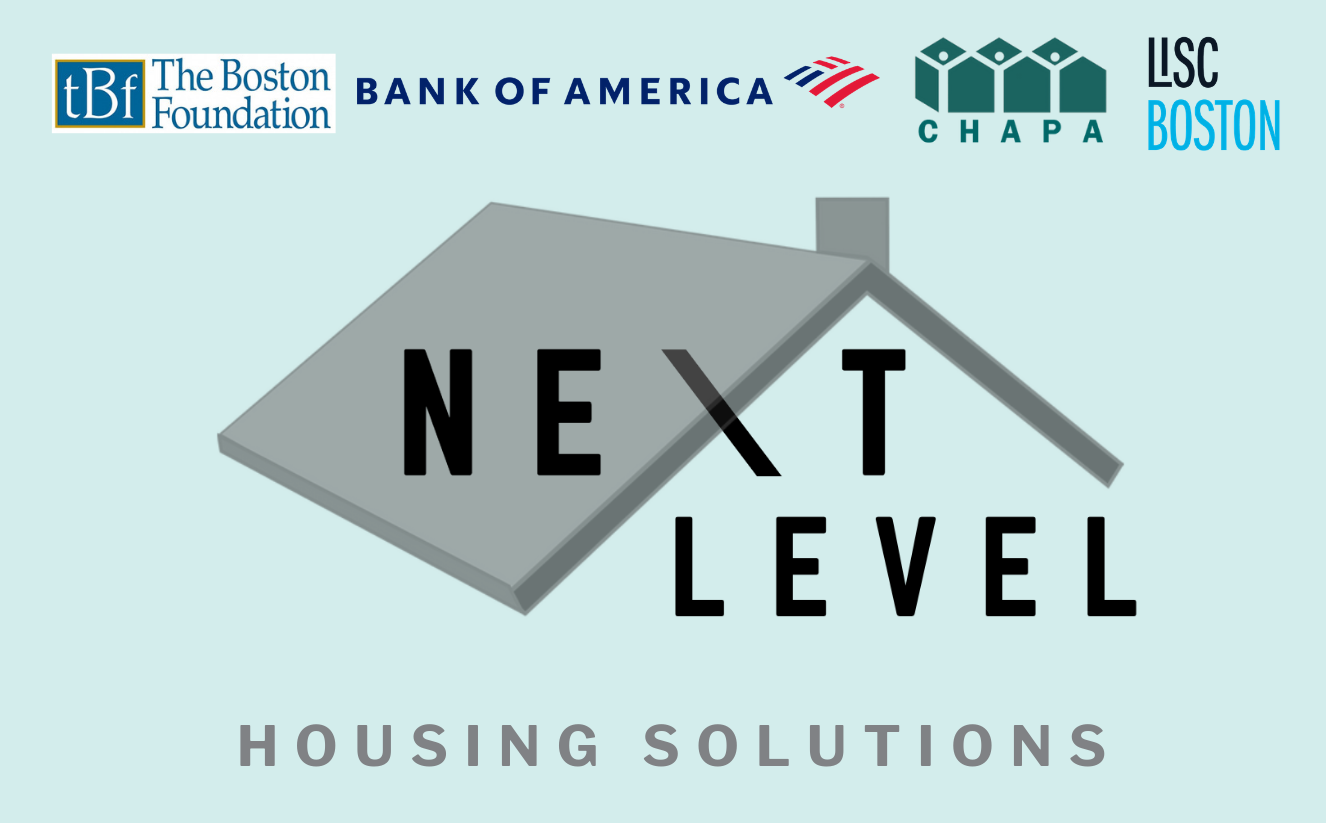 *Note: These are brainstorming and discussion sessions, not panel discussions. Discussion leaders will try to ensure that broad perspectives are represented, and will seek to prompt thoughtful, action-oriented discussion, with the goal of bringing insights and initiatives back to the larger group in the fall. Each discussion will seek to include a very brief summary of efforts already underway. Please reach out to us if you would like to join us in planning and facilitating one or more of these discussions. Dates and times have been scheduled.