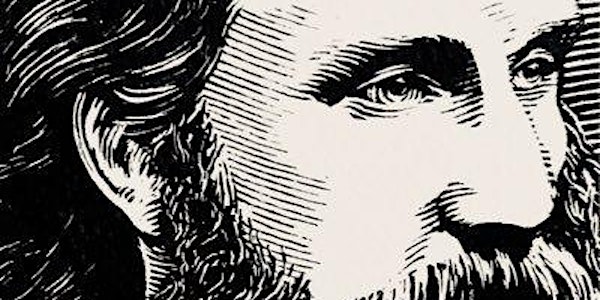 Discussing George MacDonald's Unspoken Sermons
A live, interactive, discussion of George MacDonald's Unspoken Sermons with Paul Young, Baxter Kruger, and John MacMurray.
Refund Policy
Contact the organizer to request a refund.
Eventbrite's fee is nonrefundable.
About this event
George MacDonald was a Scottish author, poet and Christian minister. Though best known as a pioneer in the field of modern fantasy literature, our discussion will focus on his Unspoken Sermons.
These sermons had a profound impact on C. S. Lewis who said of MacDonald, "I know hardly any other writer who seems to be closer, or more continually close, to the Spirit of Christ Himself." They have also had a long, significant influence in shaping the thinking of the three primary panelists Paul Young, Baxter Kruger, and John MacMurray as well as the guest panelists that will 'drop in' occasionally.
Each week, in a live 60 minute format, our panelists will be exploring and discussing the beauty and meaning of 32 of MacDonald's sermons. These sessions will immediately be followed by a 30 minute live Q&R.
This event will be in two, 8 week parts.
Part 1 - 8 weeks — May 5 - June 23
Part 2 - 8 weeks — Sept 8 - Oct 27
Each part is a separate event. In order to participate in both parts you must register for both parts of the event.
Registration is now open for Part 1.
Registration for Part 2 will open immediately following the conclusion of Part 1 on June 23.
All sessions will be on Wednesdays, 4:00-5:30PM Pacific Time.
Every session of both Parts will be video recorded. The recordings will be available 48 hours after the live webinar. These are free only to those registered for the event.
A private Facebook page will be created where the class can continue the conversation. Panelists will also visit the page from time to time contributing to the discussion.
Conference Details
Cost
We have always believed money should never be the barrier that prevents people from participating in our events. And we are acutely aware that because of the pandemic the past year has been financially difficult for many.
Yet, at the same time, the men and women who teach, facilitate and lead the discussions need to be paid for their work. It's how many of us actually provide for our families.
Consequently, tickets for this event will be purchased on a donation basis. There is no set fee to participate.
***When you proceed to purchase your ticket you will see several "suggested donations". You can choose any one of these options OR you can fill in your own donation amount under the heading of "Other".
Your donation will secure:
Admission to all 8 weeks of live discussion
Unrestricted access to the video recordings of each session
Handouts and other materials
Access to the private Facebook group
FAQs
When does registration for Part 1 close?
May 26 at 11:30PM Pacific time.
If I register for Part 1 does that mean I am automatically registered for Part 2?
No. Registration for Part 2 is a separate registration process. Everyone who wants to participate in Part 2 will have to register for it.
When does registration for Part 2 open?
Immediately following the conclusion of Part 1 on June 23.
What is the refund policy?
Refunds will be issued on a case by case basis until registrants receive the link to attend the event. After you have received the link NO refunds will be issued.
Do I have to be online for the entire webinar?
No, every session will be recorded. We encourage you to tune in to as many live sessions as possible.
How do I access the video recordings?
Within a couple of days after class begins, (May 7) those registered will receive a link and password to access the recordings.
Do you have a schedule?
Yes. See below.
When will I receive the link to the webinar?
You will receive instructions and the link to the Zoom webinar within 24 hours of the event. You will also receive reminders of the event.
Can we ask questions during the sessions?
Yes, this is interactive. Participants will be able to submit questions through Zoom's Q&A function during each discussion session. The chat button will also be activated for the questions and comments the final 30 minutes.
Schedule (We are following the original order)
Part I
May
5th - The Child in the Midst and The Consuming Fire
12th – It Shall Not Be Forgiven and The New Name
19th – The Heart with the Treasure and The Temptation in the Wilderness
26th – The Hands of the Father and Love Thy Neighbor
June
2nd - Love Thine Enemy and The God of the Living
9th – The Way and The Hardness of the Way
16th – The Cause of Spiritual Stupidity and The Word of Jesus on Prayer
23rd – Man's Difficulty Concerning Prayer and The Last Farthing
Part II
September
8th – Abba, Father! and Life
15th – The Fear of God and The Voice of Job
22nd – Self Denial and The Truth in Jesus
29th – The Creation in Christ and The Knowing of the Son
October
6th – The Truth and Freedom
13th – Kingship and Justice
20th – Light and Righteousness
27th – The Final Unmasking and The Inheritance