Description
It's no secret that insurance companies pay out billions of dollars in claims every year as a consequence of meteorological events. For example, when Hurricane Matthew struck the southeast United States, the storm caused an estimated $10 billion in damages—resulting in some $4 billion to $6 billion in insurance liability. But now you can act before the weather does. By harnessing weather data to add another dimension to the data you already have on hand, you can create predictive models that offer weather-driven insights able to help you manage risk and enhance your business results.
WE'RE GIVING AWAY A FREE PERSONAL WEATHER STATION TOO!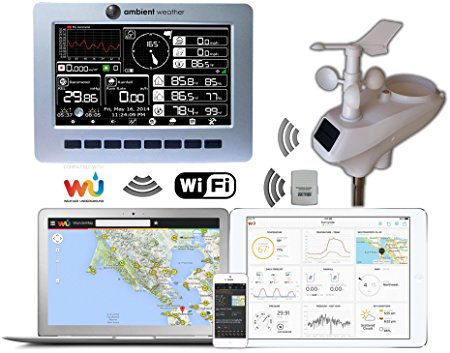 Discuss weather-diven insights to help avoid claims, predict risks, flag fraud and boost customer engagement.
Alerting customers to pending weather events that will potentially have devastating effects on their personal property makes great financial sense. The Dayhuff Group has developed a process to enable this capability to work seamlessly and efficiently within an insurance company's existing system.
Can't attend? Email lmaddern@dayhuffgroup.com for a private demo today.