Description

Hello! We are so excited you are here and can't wait to see you in Texas in October!
Join us October 6th - 8th, 2017 for a weekend full of inspiration, swimming, hiking, games, nature, socializing, star gazing, s'mores, relaxing, chatting, and exploring!
Christian Science adults in their 20s & 30s (and their friends) are invited.
Our practitioner will be Jan Keeler, CSB, from Austin. A spiritual theme for the weekend will be shared on this page soon.

Flyer for the weekend (click here to open downloadable PDF flyer).
Where
We will be staying in the beautiful D6 Retreat in Dripping Springs, Texas.
The retreat will be our home base, and you are more than welcome to stay and relax there the whole weekend, or partipate in outings/activities on Saturday.
Visit their website for more pictures and info.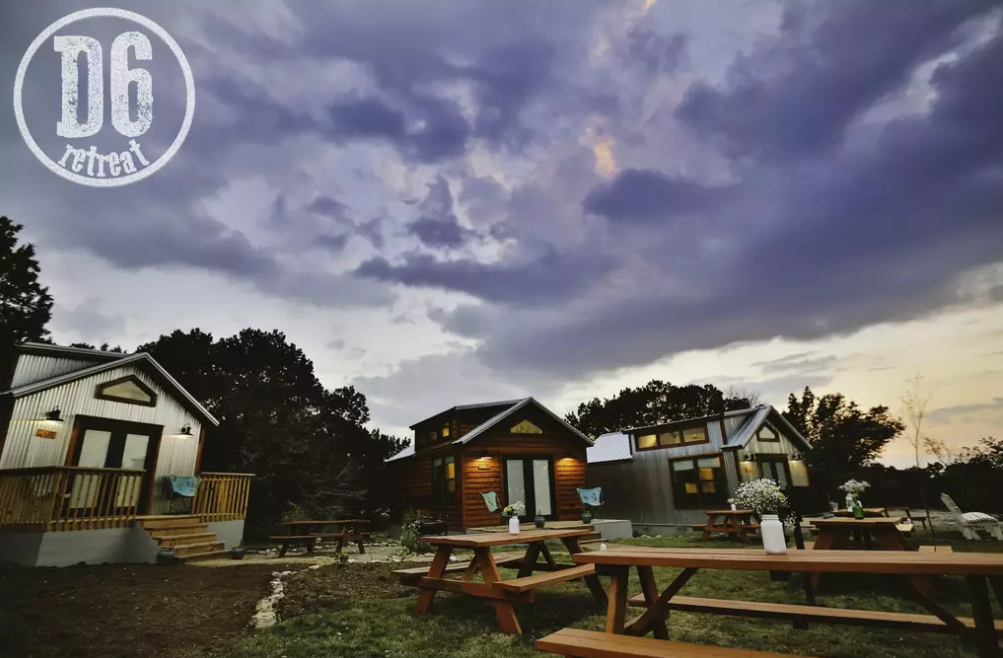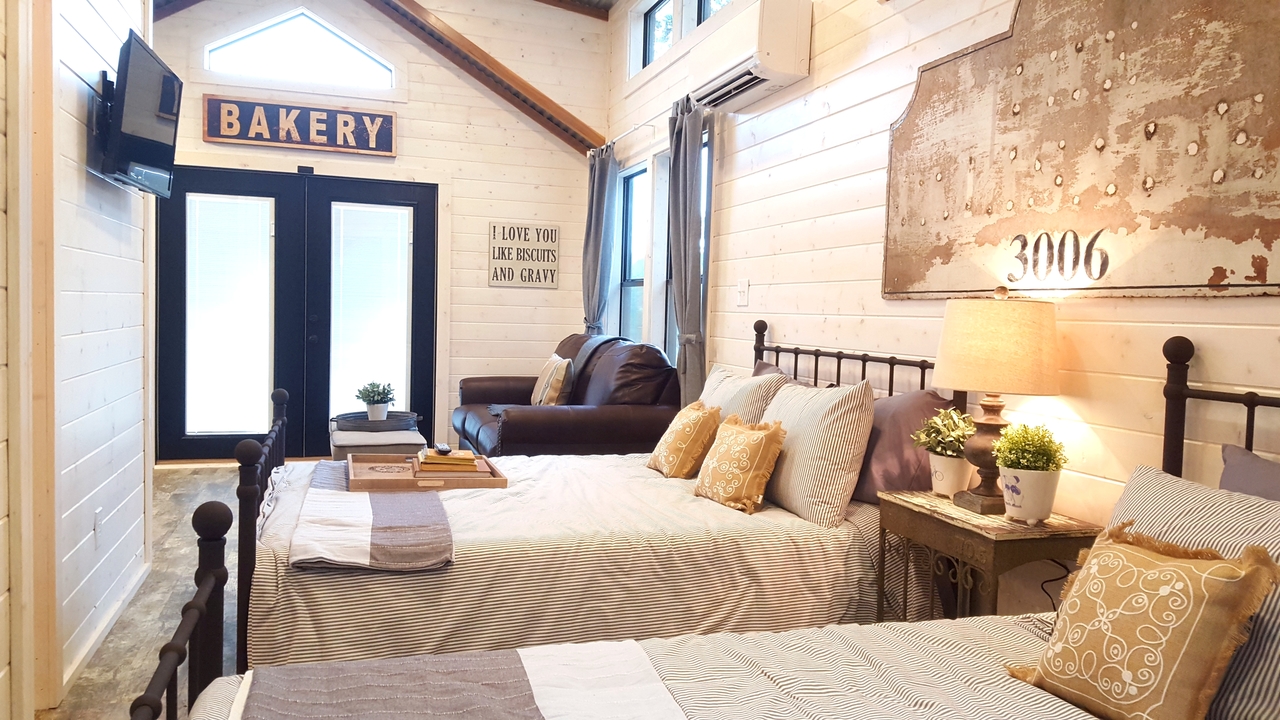 Tentative Schedule
Friday, October 6th
5pm or after: Arrive at D6 Retreat
7pm: Dinner
8pm: Practitioner talk and discussion
After 9pm: Mixers/games and s'mores by the campfire!


Saturday, October 7th
9am: Breakfast
10am - 5pm:
Swim at Hamilton Pool (only 5 minutes from our cabins! See photo below. Yes, this is a real place)!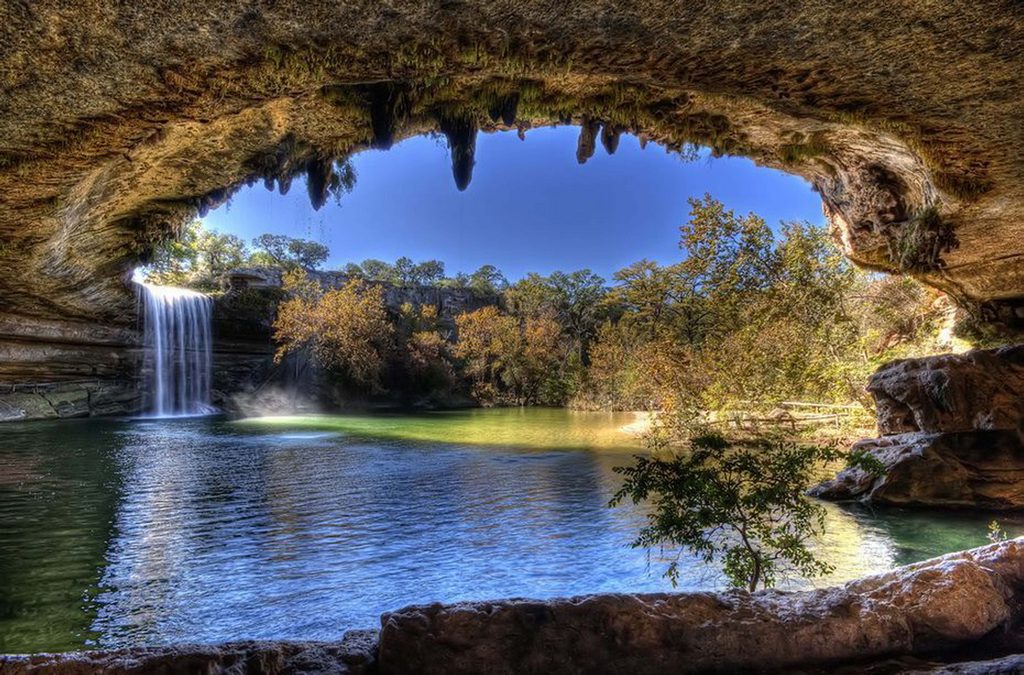 Go on a walk/hike (22 miles of hiking surrounding the cabins!)

Hang out at the cabins & play games, talk, hang out, swim at the pool

Eat lunch (pack lunch and take it with you or eat at the cabins)
5pm: Cook and eat dinner at the cabins.
After 6pm: Play games, socialize, make s'mores, sing camp songs/hymns, etc.


Sunday, October 8th
9am: Breakfast
9:30/10am: Church (on our own at the cabins)
11pm: Check out of D6
11:30pm: Optional - BBQ lunch at The Salt Lick, an amazing BBQ restaurant 20 minutes from the cabins. HIGHLY RECOMMENDED! :D (This lunch is not included in the weekend cost)


Getting There
D6 Retreat is about 40 minutes from Central Austin, 2.5 hours from Dallas, and 3.5 hours from Houston. You can fly into the Austin-Bergstrom International Airport (AUS), a 45-minute drive from D6.
We will be arranging carpools for those who need it. Fill out the Google form and let us know where you are coming from, how you are arriving, and if you will need any transportation assistance (ie: airport pickup).

*If you are flying and need a carpool to/from the airport, please try your best to arrive before 5pm on 10/6 and after 12pm on 10/8.
Food / Lodging
All meals will be provided (Friday dinner through Sunday breakfast). If you have diet requirements (e.g. vegetarian), please let us know on the Google form.
The cabins sleeps up to 22 on beds (most people will have to share a bed - cabins will be separated men/women), and beds will be given to those who register first. Linens and towels will be provided. Once we hit the 22-person limit, we will open up registration to those who are willing to sleep in tents or under the stars in a sleeping bag or hammock at a reduced weekend price (you will need to provide your own gear).
If you are one of the first 22 to register but are willing to sleep outside or in a tent, please say so on the Google form. We will be in touch with you when we know if anyone will need to camp out.
Cost / Registration / Payment / Refunds
Cost
DiscoveryBound is subsidizing this event, so the cost is only $150 per person*, which covers the whole weekend, including food (Friday dinner through Sunday breakfast), lodging for two nights, and activities.
*Camping refunds will be given, if necessary, the week of the event.
Registration / Payment
To register, click the green "TICKETS" button and complete the checkout process. You will then be directed to a payment page where you can pay by credit card.
Please pay within 24 hours of signing up. To avoid paying a credit card fee, you can use these payment options (click on the links to take you directly to payment screen).
Pay electronically via Paypal (click the link to the left. Please DO NOT check the box that says "Paying for a good or service?")

Square Cash (pay with debit card - use number 707-287-3645 or @jdunlap)

Venmo (use the number 707-287-3645 or @jessicaldunlap)



Refund Policy
If you cancel up to a week in advance of the event (September 29th), you will be charged a $50 cancellation fee and the remainder will be refunded. All cancellations after September 29th are non-refundable.
Financial Aid
DiscoveryBound generously offers financial aid for travel costs for these events. Financial support is determined on an individual need, and grants are awarded up to $150, not to exceed 50% of your total travel costs. Click here to download the DB financial aid form. DB will notify you with the amount awarded within two weeks of your submitted request.
If you are in need of further financial aid beyond travel costs, please contact us.


Google Form
Please complete this Google form ASAP. It will help us tremendously with planning.
Contact
For questions or more information, please contact Jessica Dunlap or Jessica Whitney:
Email: dbaustintx1@gmail.com
Jessica D's cell: (707) 287-3645
Jessica W's cell: (626) 224-3633
Share
Please share this with anyone in their 20s and 30s who you think would be interested. Although this event targets mainly Texas and the southern part of the United States, anyone is invited and can come! Here is the short link for sharing: https://dbtx-2017.eventbrite.com.
---
DiscoveryBound provides an atmosphere where individuals experience Christian Science in action. DiscoveryBound does not allow alcohol, drugs, or gambling during events.