Learn the core elements for creating a life and career filled with meaning, happiness, and impact.
About this event
In this interactive webinar, Marcos Salazar, Co-founder and CEO of Be Social Change, will share the 5 foundational elements of discovering your purpose.
Through engaging exercises and activities, you'll understand how to identify and connect with your passions and values, better define your purpose, get clarity on the people you want in your life, and begin building the foundation for living and working with purpose.
Instructor: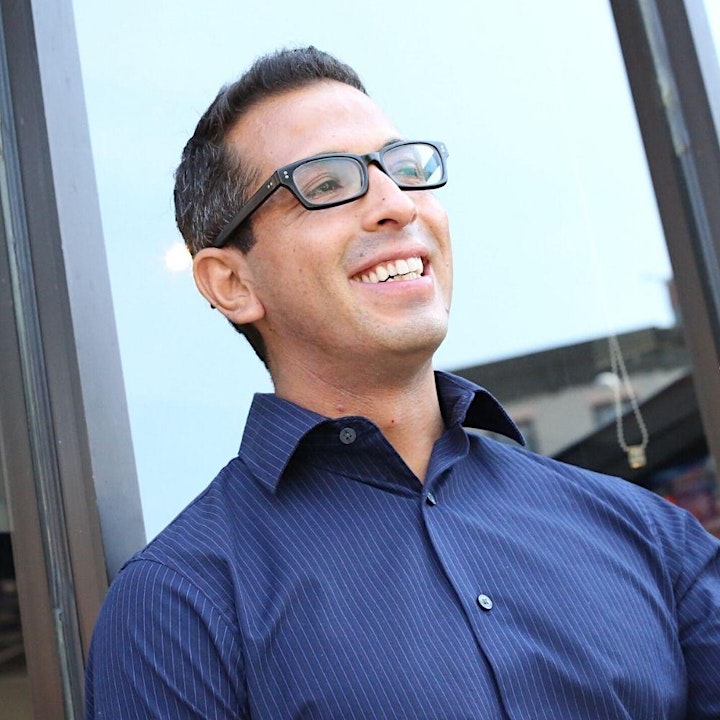 Marcos Salazar (@marcossalazar) is a serial social entrepreneur, career coach, speaker, and community-builder. For as long as Marcos has been working in the social impact space, he has also been building businesses.
Marcos has worked in research and leadership development at the American Psychological Association, Girl Scouts, and the White House Project (promoting women to run for office). He is also the founder of two t-shirt companies, a number of social impact blogs, and the author of two books.
Through Be Social Change, Marcos taps into his entrepreneur's creativity and social good inspiration to help people find and do meaningful work and lead more sustainable lifestyles.
Marcos earned a degree from Amherst College and a Masters in Organizational Management and an Executive Leadership Coaching certificate from The George Washington University. You can learn more about him at www.marcossalazar.com.
Webinar Schedule:
12:55 PM - Sign on to the webinar and introduce yourself in the chat
1:00 PM - Discovering Your Purpose presentation led by expert Marcos Salazar
1:45 PM - Q & A
Organizer of Discovering Your Purpose: 5 Strategies for Creating Happiness in Career