| | |
| --- | --- |
| Discovering Your German Roots: The Great Migration, 1815-1914 With Robert Jackson | |
Event Details
Discovering Your German Roots:
The Great Migration, 1815-1914
With Robert Jackson
         Three Thursday evenings 6:30 pm -8:00 pm:
Part 1: July 11th Where did they come from in Germany? *
Part 2: July 18th Building a family tree from German documents*
Part 3: July 25th Group discussion and Q&A**
 NOTE:  "These presentations focus on the period from 1815 and 1914 and do not address earlier German immigration (usually labeled as Pennsylvania Dutch) or German-Jewish family history." 
*People who are confident about the specific village of origin of their ancestor(s) don't need to attend part one. People who intend to pay a professional to build their family trees and don't want to deal with original research don't need to attend part two. 
**Must have attended Part 1 or Part 2.  Once you have registered, attendees will have an opportunity to email questions   for  Robert to review regarding your German research. You will receive an email on how to send your questions and also if desired, arrange for a 45 minute  consultations scheduled on Thursdays prior to the class.  
Part 1: JULY 11th6:30-8  Where did they come from in Germany?
Even today, after waves of later immigration, more than twenty percent of all Americans claim primarily German descent, and many more have at least one German ancestor. It continues to be the largest single ethnic component of the American population.
To the delight of their descendants, the documentary sources available in Germany, many of them now available in the U.S. on line and on microfilm, facilitate the assembly of family trees of great age and
depth, often back to the 1500s, even for simple peasant stock (which includes nearly all of us). It is not unusual for the documented family tree of one German immigrant to contain as many as 300 ancestors.
So where do we start? You know that your ancestors came from Germany, but from where in that huge country? Until we know their village of origin, we can't trace their roots.
This presentation and discussion will guide you in the challenging task of discovering the hometown of your German ancestors, even if they arrived 150 years ago and then did everything they could to conceal
their origins from their descendants. 
Researchers at all levels are welcome. Remember that some of the best tips often come from those alongside of you who are puzzling over the same questions.
Part 2:  July 18thBuilding a family tree from German documents 
Once you've solved the mystery of where your immigrant ancestors came from in Germany, a whole world opens to you. It's not just the immense family trees that can be constructed and documented from official records that are increasingly available on line. It's also the rich details of your ancestors' lives that can be derived from those records and from the contacts that you can make with local historians – often your distant cousins -- in Germany. 
In this presentation, we'll review the range of German documents now on line as well as plans for the expansion of these resources, both by Archion.de and by FamilySearch.org. We'll examine a typical parish churchbook as it appears on line and demonstrate how to find the particular records that you're looking for. And we'll conduct a case study in which we derive the initial family tree of a typical 19th
century German immigrant. Finally, we'll discuss the important issue of documentation and the resolution of ambiguities in the records.
Part 3: July 25thDiscussion and Q&A regarding your German families
The last class will provide an opportunity for attendees of Part 1 or 2 to bring questions to share.  This may be in addition to arranging a one-on-one consultation with Robert.  
Questions:  Jane Lindsey  jlindsey@californiaancestors.org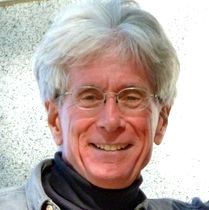 Robert Jackson holds a Ph.D. in history from Harvard University. After several years' teaching as a professor of history at Harvard, he pursued a professional career in banking and finance. Since retiring he has assisted a variety of not-for-profit and community organizations. He enjoys genealogy and tennis. He lives in Berkeley, with his wife, and daughter. 
As a genealogy consultant, he has done hundreds of German related Family History consultations over the past decade. The question that is always asked -- and the gateway to the ancestry is, "Where did they come from in Germany?" He has developed a variety of tools to address this question.
This CGS event, Discovering Your German Roots: The Great Migration, 1815-1914 With Robert Jackson has been published on Evensi!
REGISTRATION COVERING ALL THREE EVENINGS:
      *  This German genealogy series is free to all, CGS Members and Non-Members.    
 Class size is limited to 30 attendees. 
Register early to confirm your seat. 
Save This Event
When & Where

California Genealogical Society & Library
2201 Broadway, Suite LL2
Oakland, CA 94612


Organizer
   Connecting people to their diverse family heritage

Whether you have Gold Rush ancestors or have no family connection to California, you will find extensive support for your genealogy research at the California Genealogical Society (CGS) in Oakland. The society offers research services, online indexes and databases, and a research library housing over 38,000 reference materials from California, the United States, and around the world. CGS is a 501(c)(3) nonprofit corporation. The library is conveniently located in Uptown Oakland, one block north of the Paramount Theatre, at 2201 Broadway, Suite LL2. We are three blocks from the 19th Street BART Station.
Phone: (510) 663-1358 
Non-Discrimination Statement
The goal of the California Genealogical Society is to connect people to their family heritage and to promote a spirit of diversity and inclusivity for our members and patrons. The California Genealogical Society does not tolerate discrimination in any form. 
Courtesy Request
In order to maintain a welcoming and healthy environment, please refrain from using scented products at CGS events or in the library.
Photography Notice
California Genealogical Society (CGS) may take photographs, audio recordings, and video footage in our library, classrooms or events for historical records or publicity purposes.  If you do not want to be photographed or filmed, it is the individual's responsibility to 'opt out' by notifying the event leader or photographer at the event.