Event Information
Location
Karme Choling
369 Patneaude Ln
Barnet, VT 05821
Refund Policy
Contact the organizer to request a refund.
Eventbrite's fee is nonrefundable.
Description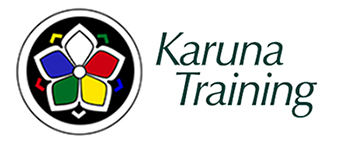 Discovering Wisdom in the Midst of Chaos: An introduction to Contemplative Psychology

Co-Sponsored By Karuna Training & Karmê Chöling
Facilitators: Acharya Melissa Moore and Shastri Myra Woodruff
May 15, Friday Evening 7 PM - 9 PM
May 16, Full day Saturday 9:30 AM - 8:30 PM
May 17, Half day Sunday 9:30 AM - 12:30 PM
Cost: $250; tuition assistance is available
In the midst of an election year we will experientially explore the chaos of our life and times, and do so with the aspiration to tap into our innate equanimity, discernment, compassion, ingenuity, and clarity! Bringing space, power and awareness into play in the process of genuinely making friends with our energy as it is (and the world's energy as it is), can make a huge difference in accessing our innate intrinsic health.
Contemplative Psychology starts with this notion of intrinsic health and understands that within the confusion and chaos of daily life are all the answers, awareness and wisdom one needs. It takes mindfulness awareness methods, however, to be able to train in and access this wisdom. This weekend introduced these methods.
One does not need to be in a healing profession or a Buddhist for this material to be applicable. Open to new meditation students and seasoned meditators alike.
The schedule goes from Friday 7PM, Full Day Saturday to 9:30AM - 8:30PM and Sunday morning from 9:30AM to 12:30 PM.
This is an introductory weekend for people who would like to learn about and experience the fundamentals of Karuna Training and the foundations of Contemplative Psychology. Karuna Training is a two year training program in Contemplative Psychology that teaches us how to work with others skillfully through compassionate exchange. The program joins deep study of Tibetan Buddhist principles with contemplative meditation and compassion practices, skills development, and ongoing group interaction and community support. It is a journey of discovering one's own brilliant sanity and of learning how to exchange ourselves for others so that we can transform everyday life challenges into opportunities for openness and wisdom.
This stand-alone program has no prerequisites, and it is open to everyone. The weekend is designed to introduce the basics of Karuna Training. Karuna Training is a 2-year certificate of study that involves moving through experiential material in a cohort of about 25 - 30 others.
For more information on Karuna Training go to www.karunatraining.com
Who is this program for?
This is an introductory weekend and one does not need to be either a therapist or Buddhist for the work to be beneficial. Contemplative Psychology offers a transformative practice that uses a contemplative approach to help those who are in relationship with others. It is also well suited for those who currently work professionally with others, as well as for those who are interested in personal development. Karuna Training is scheduled primarily over weekends, with three week-long intensives, and ongoing group meetings.
Contemplative Psychology originated at Naropa University in 1974, under the direction of Dr. Edward Podvoll and Chogyam Trungpa Rinpoche. Karuna Training was founded in 1996 in Germany as a certificate program. Today Karuna Training is offered in Germany, Netherlands, France, Poland, Austria, Spain and since 2014 in the United States in Berkeley, Seattle, Albuquerque, and Baltimore. Karuna is launching a new cycle in February 2020 in Los Angeles, but applications are open until April 30th. See website for more information.
Acharya Melissa Moore, PhD
Melissa Moore is the Executive Director of Karuna North America. Melissa has her MA in Contemplative Psychotherapy from Naropa University and her PhD. in Psychological Anthropology from the California Institute of Integral Studies. She is a Buddhist practitioner, meditation teacher, and the founding faculty director of Karuna Training Europe, where she continues to teach.
Melissa was the founding Director of The Felton Research and Training Institute. The Felton Institute is dedicated to research and training in best practices that raise the bar of community behavioral health services for the most marginalized populations suffering from severe and chronic mental illness. Melissa left her position with Felton in 2016 to teach Karuna Training full time.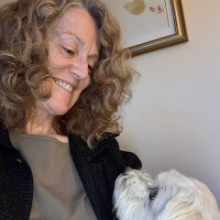 Shastri Myra Woodruff
Myra Woodruff served as the Executive Director of Karme Choling from February 2014 through October of 2019. She worked as a clinical social worker for over thirty years and has returned to private practice. Appointed as a Shastri in 2013, for the last 20 years she has enjoyed teaching Shambhala Levels and Maitri Space Awareness. She developed a program called A Year to Live that has been given in a number of North American centers. She is happy to join the Karuna team for this program.
For more information please contact info@karunatraining.com
For more information about Karuna Training, visit our website at www.karunatraining.com.
Date and Time
Location
Karme Choling
369 Patneaude Ln
Barnet, VT 05821
Refund Policy
Contact the organizer to request a refund.
Eventbrite's fee is nonrefundable.