Description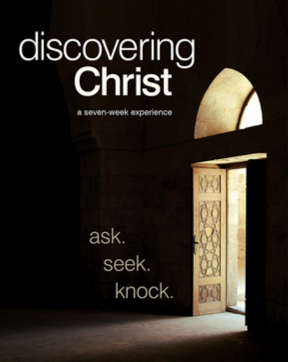 ---
TUESDAYS, 6 PM - 8:30 PM FROM JANUARY 14 TO MARCH 17
---
Discovering Christ is a nine-week experience where anyone and everyone, from the baptized in the pews to the unbaptized, is invited to hear the Good News and personally encounter Jesus Christ. Discovering Christ helps people enter into or renew a personal relationship with Jesus Christ, experience the love of God the Father, and be empowered by the Holy Spirit to live as God's children.
Enjoy a delicious dinner and listen to an enlightening teaching. After, join fellow adults in a small group exploring the meaning of life and the identity of Jesus Christ.
Join us in the Parish Center at Corpus Christi for Discovering Christ and bring a friend! For more information, visit www.christlife.org/discover
Tuesday evenings: January 14 - March 17. Saturday retreat on February 8th
WE WELCOME YOU TO DISCOVERING CHRIST!!