Discovering and Recovering a Vision for Your Soul's Path: Free Webinar

Tuesday, June 24, 2014 from 6:00 PM to 7:00 PM (PDT)
Event Details
Discovering and Recovering
A True Vision for Your Soul's Path:
A Conversation About Vision Quest, Rites of Passage, and Deep Nature Connection as Pathways to Living Your Life's Purpose
With Samantha Sweetwater & Jay Ma
Are you looking to find true Vision & Purpose for your life?

Are you ready to live your life and more fully offer your gifts to the world?

Are you seeking to better know your Self?

Are you in a major life transition?

Do you want to align your life with the deeper patterns of Nature and Spirit?
Each of us came to this life with a unique soul blueprint, an image at the center of the soul.  We are here to bring this image into the world as our work and our way of living.  To do this is to give the gift only you can give, and so to bless the tribe and all of life with your gifts.  To do this, we need the help of all that wishes us well.
VISION is a way to pray to for an authentic vision of one's soul as it is reflected through the intelligence of the More-Than-Human world, to transition from one life stage to another, and to receive guidance about how to embody your soul within your daily work and relations. 
VISION is ceremony:  a non-ordinary space of revelation, inspiration and fortification, a space to become open and vulnerable to the intelligence of the natural world, a space where everything supports you to touch Spirit and empower soul-level transformation in your life.
Join us for a this Free Webinar Conversation on tools and stradegies for finding and living a True Vision for your Life through the ancient practice of Vision Quest, Rites of Passage, and deep Nature Connection.
Vision: Soul Quest
July 28 - August 4, 2014
Kangaroo Mountain Wilds in S. Oregon
For more information about the upcoming Vision Soul Quest this summer in  visit: 
http://www.dancingfreedom.com/vision-quest/
Webinar Hosts
Samantha Sweetwater
- Founder & Director of Dancing Freedom & PeaceBody Ministries
Samantha Sweetwater:  internationally loved for her infectious capacity to initiate laughter, tears and soul-level tranformation, Samantha is a love warrior on a mission to cause a planetary culture of embodied awakening one dance, one smile, one glance, one heart at a time.  She is the founder and Director of Dancing Freedom bringing 27 years of experience as a trainer, serial social entrepreneur, dancer, choreographer, producer, director, somatics practitioner, community organizer, coach and shamanic practitioner to her facilitation.  She has taught on 5 continents and has trained over 160 Dancing Freedom Facilitators who now teach around the world.  She creates immersive, participatory experiences where people feel remarkably welcome, safe and free to live and love as their authentic selves.
Samantha invokes the integral wisdom of body, mind, heart and spirit.  She ignites the passion of the soul's true purpose, and reflects the Beauty Way of Evolutionary Enlightenment - the marriage of Source connection with grounded actions, whole relationships and living communities. In her travels, she has inspired thousands to embrace living tools for radiant health, authentic expression, joyous wholeness, planetary regenesis and awakened heart.  Through the Dancing Freedom Embodied Mystery School, Samantha is training a community of facilitators to spread Peace-embodied around the world.   She is constantly exploring angles through which the soul level epiphanies of the dancing experience can galvanize the WE in sustaining communities, relationships and actions.
Jay Ma
- Director of Programs - Living Mandala
Jay Ma is a holistic educator, regenerative design consultant, and social entrepreneur committed to creating ecological and cultural resiliency through living systems design principles. As the founder and director of programs at Living Mandala, Jay works with holistic educators, businesses, communities and institutions designing, organizing, and promoting educational trainings, events, and initiatives for personal, ecological and social transformation in the pacific northwest, nationally, and internationally. Jay is a community organizer and seasoned event producer who has produced educational programs, retreats, workshops, conferences and community development projects for 13 years now with organizations including the Regenerative Design Institute, the Institute of Noetic Sciences, Gaia University, Omega Institute, Harmony Festival, and many others. 
Jay received his first Permaculture Design Certificate in 2001, started his degree program in performing Arts Production Management at Naropa University, received a B.S. through New College of California in Culture, Ecology, and Sustainable Community with a concentration in Eco-Dwelling & Natural Building in 2005, and is currently a Master's Candidate at Gaia University in Integrative Ecosocial Design. He is a two-time graduate of the pioneering two-year training intensive in Regenerative Design & Nature Awareness through the Regenerative Design Institute. Jay is permaculture design course instructor, a nature connection educator, a community facilitator, and a fire walk instructor through Sundoor International.
Jay is also co-founder of Shire Springs - a developing Ecovillage based on Permaculture Ethics & Peacemaking Principles offering affordable residential Ecovillage living and community co-stewardship opportunities on a beautiful oasis in the greater Mt. Shasta Bioregion. Jay is skilled community organizer as well as an engaging educator passionate about sustainability, nature connection, social entrepreneurship, team building, and creating a culture of human beings living harmoniously with each other and our environment. More information on Jay Ma can be found on his Linkedin Profile.
* Register above and you will be directed to a page as well as emailed information on how to participate in this free webinar.
More Information
For questions and more information email: education@livingmandala.com
http://www.dancingfreedom.com/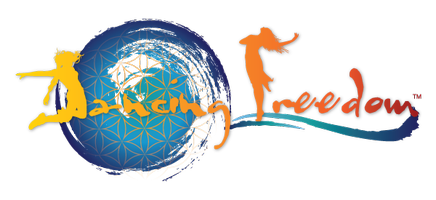 Have questions about Discovering and Recovering a Vision for Your Soul's Path: Free Webinar?
Contact Living Mandala
When & Where

On-Line or by Phone




Tuesday, June 24, 2014 from 6:00 PM to 7:00 PM (PDT)
Add to my calendar
Organizer
Living Mandala
Living Mandala designs, facilitates and produces courses, workshops and events as well as offers consultation services that support personal, ecological and socially regenerative practices for green and holistic lifestyles. The mission of Living Mandala is to serve, empower, and promote holistic educators and organizations in order to increase awareness of their work, to create educational programs, to catalyze project activities that implement ecologically and socially regenerative practices of human beings living in greater harmony with each other and their environment. Grounded in the design science of Permaculture and Whole Systems Design, Living Mandala works with a triple bottom line of ethics and values: Care of the Earth, Care of People, and Return the Surplus. Living Mandala has co-produced over 75 courses workshops, and events the last 4 years from intensive three-week residential Permaculture & Ecovillage Design Certification Courses, weekend workshops, to larger conferences and events like the Harmony Festival Ecovillage, Financial Permaculture Summit, and others.