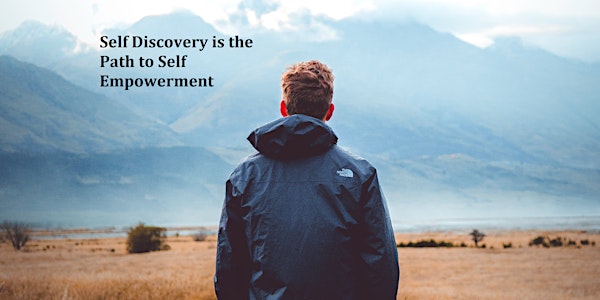 Discover Your Path To Self Empowerment
Discovering your untapped resources surrounded by the stunning natural beauty of the Glendalough valley in Co Wicklow Ireland.
When and where
Location
Glendalough Glamping laragh east Laragh Ireland
About this event
Join me for 2 days in the beautiful surroundings of the Glendalough Valley in Co Wicklow for a glamping experience like no other.
You will fill your 2 days with walks and exercises designed over centuries to grow your own self empowerment.
DAY 1 Arrive at main carpark and register 12.00
12.30: Set off on our first 2 hr walk around the forest practicing a variety of breathing exercises based on emotional control and health maintenance.
Many of these exercises originate from ancient China and Russia and were practices in preparation for dealing with the pressures of battle. This is evidence that they are result based at reducing fear, anxiety and teaches one to stay focused under pressure.
2.30pm Tea, Coffee and snacks back at camp
3.00pm Check in.
4.30pm Working with worry, stress and fear.
There are many fears that we develop in life that cause procrastination and missed opportunities. Many of these fears are born from experiences in the past at a younger stage in our life or even taught unintentionally by our parents.
As humans we are born with 2 natural fears. When we learn to deal and overcome these natural fears, we can use the same techniques to deal with the unnatural fears.
5.30: Rest, relax and journal your experience and outcomes.
6.30pm Dinner.
DAY 2
8.00am Morning breathing and meditation session. Meditation designed to develop feelings of self confidence and purpose.
A specific routine that you can practice daily to build your health and program self belief.
Deep breathing exercises are a simple yet powerful method of taking the brain waves from Beta to Alpha ( Conscious alert state to meditative/creative state) Here it is easier to plant new habits ideas and goals into the deep unconscious mind.
9.15am: breakfast.
10.15am Post breakfast walk and practice of walking meditations.
11.15am Relax and reflect.
12.15pm Working with the bodies internal intelligence.
Our bodies have a higher intelligence recognised by many physicians and philosophers over many centuries. Today there is much science to back up this theory and some simple yet powerful methods that we can all practice ourselves.
Here we will cover these methods and practice tapping into this intelligence.
1.15 pm Rest, refresh and journal.
1.45pm Lunch
2.30 Final walk and revision of exercises covered.
4.30pm clean up and prepare for dinner.
6.00pm Dinner at the Heather Restaurant and Bar
FRIDAY MORNING CHECK OUT IS AT 11.00AM!
All meals are included in ticket price!
WHAT YOU SHOULD BRING:
Comfortable and loose clothing ideal for walking
Wet proof clothing or Poncho
A towel and pair of swim shorts.
Small backpack
Flask for tea, coffee or beverage during walks
A journal and pen for personal notes
https://glendaloughglamping.ie/