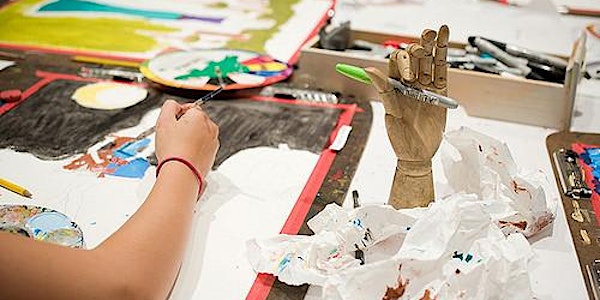 Discover Your Inner Artist: Arts Day w/ Valiente College Prep Charter Schoo...
Location
Valiente East Campus
8691 California Avenue
South Gate, CA 90280
Description
It has been four years since the Penn Serves LA team
painted the walls of Valiente College Prep Charter Schoo
l before its opening day! This time, let's paint in a different way. Come join fellow alums and Valiente students in a day of art making led by local artists and you! Valiente College Prep Charter School is an early-start middle school (4th to 8th) in South Gate that aims to ensure its students are on track for college. We will be hosting an Arts Day where we will prepare gifts for upcoming Mother's and Father's Days. As the school's art supplies are quite limited, we kindly request (but not required) volunteers to bring 1 or 2 art supplies to donate to the school (specifically acrylic paint, paint brushes, set of 8x10 Artist Canvas Boards).
Any arts teachers or artists wanting to lead us in a workshop, please contact Leanne Huebner at
lpyott@yahoo.com
before event!
Open to up 25 volunteers, ages 13 and up