Description
Discover Your Freedom | A Morning of Oneness Blessings
With Ian & Leah Somerville
During this class we will explore key aspects of freedom and guide you towards receiving your own insights on how to bring more freedom into any area of your life. You will be guided through a powerful meditation followed by the Oneness Blessings, which will be given with the intention of awakening more freedom within you and permanently upgrading your connection to the cosmic flow of freedom that is ready and waiting for you.
Overview
The spiritual technology of the Oneness Blessing quiets the mind and raises consciousness through a neuro-biological shift; allowing for one to be in an open place to connect and receive insights directly from your Higher-Self.
Learn how the Oneness Phenomenon presence found it's way to Minneapolis and is positively transforming the lives of hundreds of thousands of people around the world. You will be guided through a meditation and receive the Oneness Blessing from IntraAwareness Certified Oneness Blessing Givers. A perfect evening of quieting the mind.
Open to all ages!
---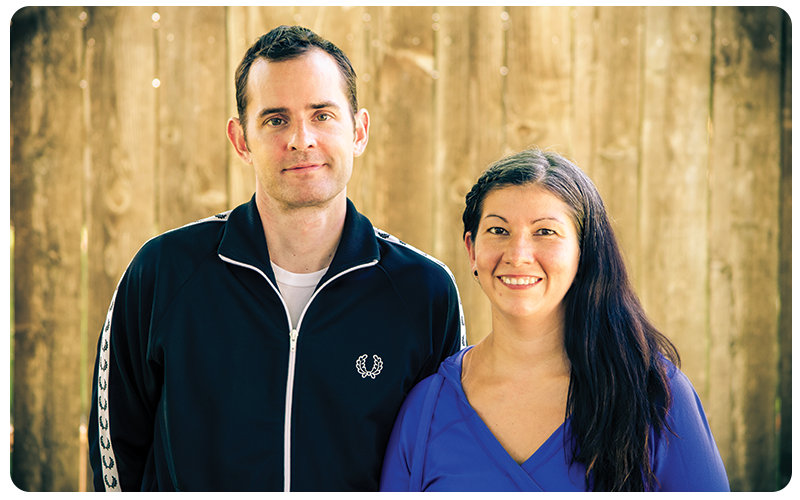 Ian and Leah Somerville
Ian is a Spiritual Teacher, Oneness Trainer and Licensed Massage Therapist. Ian has received his training throughout the world to combine eastern and western healing arts. Once you experience the sacred space he creates, it will activate the Divine Presence inside your heart. Learn more about Ian here: http://www.intraawareness.com/ian/
Leah is a Spiritual Teacher, Shaman and a Nationally Licensed Massage Therapist. Leah has extensive Shamanic Training while traveling to Peru and is a Certified Awakened Oneness Trainer from the Oneness University in India. She has a special ability to channel her spiritual gifts and guides to help you on your path. Learn more about Leah here: http://www.intraawareness.com/leah/
---
LOCATION HOSTED BY SACRED SPACE
We are so excited to be bringing you this event through a collaboration with Sacred Space! Learn more about Sacred Space and all they have to offer: https://sacredspacemn.com/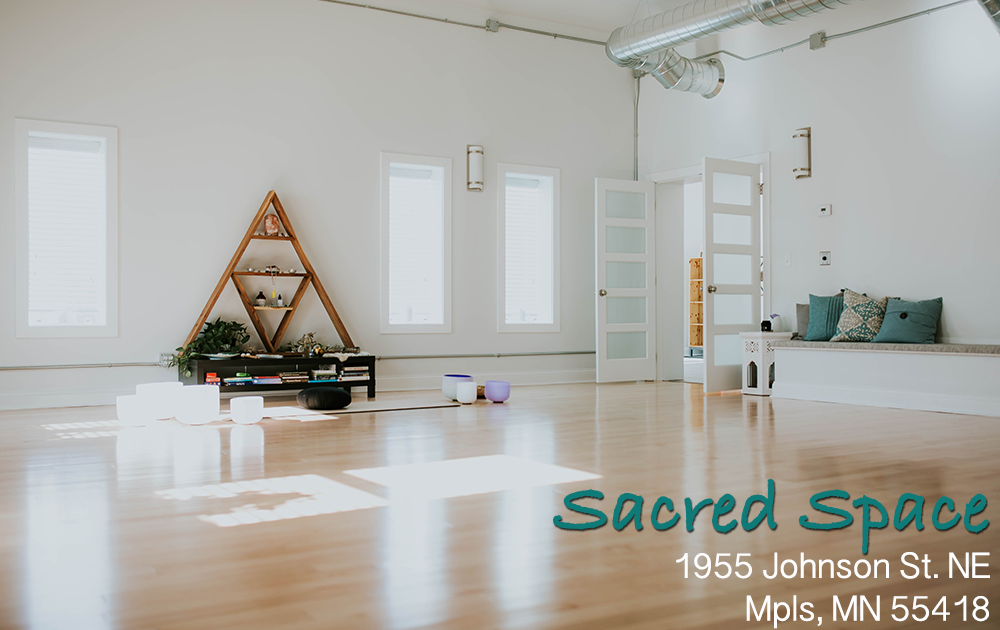 Photo Credit: Jenna Dailey
---


Dismissal Policy: Classes are sourced in the Highest Vibration for an open, safe and fun environment for all. We reserve the right to dismiss any participant not in environmental alignment, at the discretion

of the instructor or IntraAwareness Team Member.