Description
Discover Your Brand. Live Your Superpower ® with Maggy Sterner


Your business's brand is the foundation for everything. What IS a brand? Why should you know what yours is and how do you find it?

In this session, branding expert, speaker, and writer Maggy Sterner will show you why knowing, owning, and being able to articulate your brand message simply and clearly is the foundation for your whole business.

In this interactive session, Maggy will guide participants in exercises that will dig deep into who you are, what you stand for and show you how to articulate it so that you can attract your ideal clients.
Founders will learn:
You'll know your brand persona and its qualities.
Who your target audience/ideal client IS and who it ISN'T.
How to say what you do with courage, simply and clearly - and in plain English with an elevator pitch.
OUR SPEAKER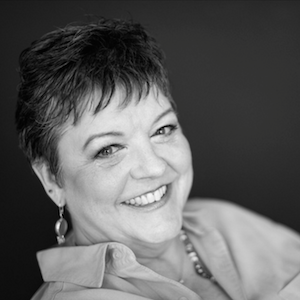 Maggy Sterner is a branding expert, business coach, writer, and speaker. Her mission is helping small businesses and nonprofits discover their simple, clear brand message so they can live their superpower and fulfill their mission.
Her mission as a brand and business coach: To help small business owners and nonprofits discover the essence of what they really do and be able to articulate it clearly and simply so that their business can be successful.
She believes your brand is what you stand for and what you stand for is your brand. Knowing what that is is where the magic happens.
Learn more about her maggysterner.com.