Description
Messages from Spirit:
Discover the Powers of Ancient Healing Traditions
with Rick and Beth Olsen
"Consciously choosing to expand our understanding of death helps us heal. When we view 'death' as a transition instead of as a loss a miracle occurs. A shift in perception. Ours.
Honoring the truth that every human being will make this transition helps us understand that we are each on a path of many lifetimes. Our purpose is to expand our ability to love. With each breath we take we are consciously or subconsciously creating our experiences and deciding who we will become. It's time to create consciously. Together.
We have suffered enough."
I am honored to invite you to spend a transformation, educational, healing day with my friends Rick and Beth Olsen as they help us shift our view, understanding and perception of death through the telling of their own fascinating story. There will also be opportunities for participants to share parts of your own stories as we learn that we have much more in common than at first we might suspect.
We will learn about the energy body. We'll discover how the traumas of our past effect our own energy body and the effect trauma has on our soul's journey.
We will gain a greater understanding of ways to commune directly with Spirit and our loved ones. Rick will lead us on three separate shamanic journeys.
One Journey to the lower world to meet our power animal.
The Second Journey to the upper world to meet our spirit guide and possibly our loved ones.
Our Third Journey will be a powerful group experience offering healing for all.
There will be time for group discussion after each journey as well as discussion in smaller groups.
At dusk, folowing dinner and fellowship we will experience the power of a Fire Ceremony.
If you are ready to say yes to creating your Optimal Life join us for this transformational, educational, one-of-a-kind and love-filled day.
SCHEDULE for Sunday, August 26, 2108
10:00 - 10:30am REGISTRATION after breakfast-on-your-own
10:30am - 12:30 SESSION 1 with Rick and Beth
12:30 - 1:30pm LUNCH, fellowship, walking the labyrinth and the sacred grounds of Womansapce
1:30 - 3:00pm SESSION 2
3:00 - 3:30pm BREAK
3:30 - 5:30PM SESSION 3
6:00 DINNER UNDER THE TENT
Dusk: FIRE CEREMONY
* Dress casually
Rick and Beth Olsen's book is available at Amazon by clicking: We Never Left You Copies will be available for purcahse and signing by Rick and Beth at thie event.


---

Rick and Beth Olsen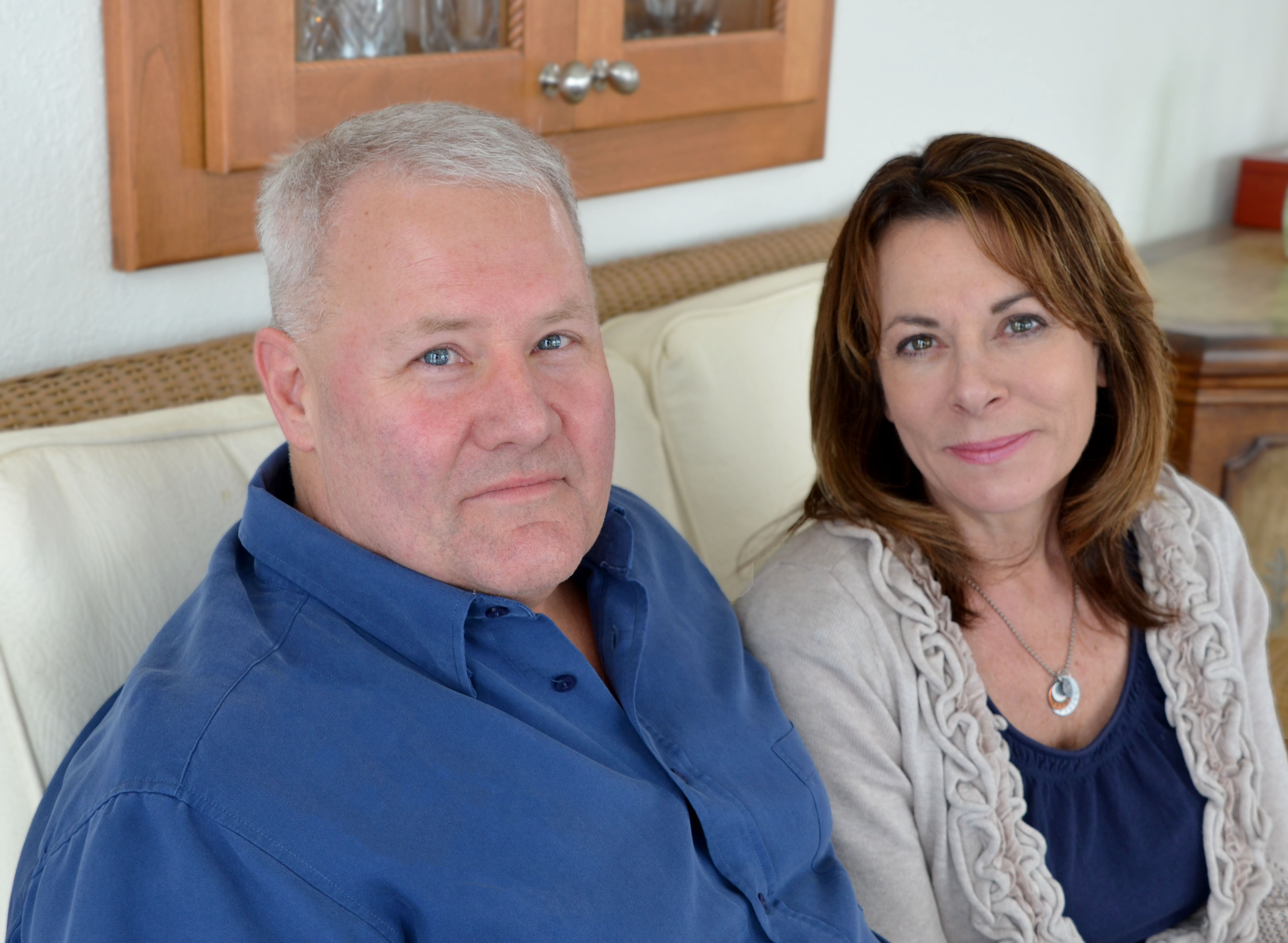 In July of 1999 the Olsen family was involved in a car accident. A drunk driver ran through a red light at over 80 miles per hour on a Sunday afternoon and broad-sided the mini-van the family was in. Beth and Rick survived but their nine year old daughter Jessica and their seven year old son Joshua were killed. In a matter of moments the Olsen's were childless.
Within days of the accident they began receiving messages from their children. The Olsen's began a journey to find healing and understanding. The traditional paths of coping with grief and loss were not working. They found themselves being directed to ancient, energetic healing traditions. They journeyed to Peru on several occasions including for the turn of the century. They began to understand that their children were not gone. With that understanding came the healing and solace to move on with their lives.
Beth and Rick are both graduates of the Healing the Light Body School from the Four Winds Society.
Beth and Rick have administered grief and loss groups. They do individual and group counseling. They have spoken at seminars and lead retreats for grief, loss and shamanic healing.
Beth and Rick are co-authors of the book "We Never Left You". The book is the story of their journey to find healing and understanding during the first year after the death of their children.
Beth and Rick currently have three children and live in Wisconsin. They have found meaning and purpose in their life and understand that things happen for a reason.