Description
Discover the Meaning in Your Life
What is the meaning of life? And what does that question really mean? This retreat takes on the ultimate philosophical question. Examine famous philosophical answers, and even formulate your own. Learn new strategies for thinking about philosophical inquiry, truth, subjectivity, and objectivity, and see why these ideas matter to us in deeply personal ways.
Join us for an educational weekend filled with engaging discussion at one of Sedona's gems: Red Rock State Park. This is one of the coolest and quietest places to access Oak Creek in Sedona. Registration includes admission to Red Rock State Park, and three guided hikes with interactive, themed dialogues.

Your philosophy guides for the weekend will be Andrea and Matt.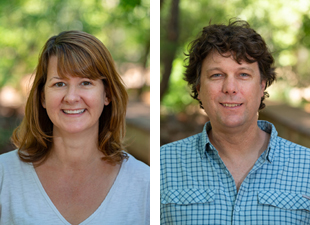 Testimonials
"The genius concept: there is no better place to contemplate the big ideas (think: anything you have been struggling with or thinking about) than in the vast expanses of nature (and especially Sedona!)" – Bo B.
"If you have burning philosophical questions and want a captive audience with whom to discuss or you're struggling with life conundrums, this is for you. You will get an absolutely knowledgeable, personable, educated and friendly individual with whom to have a chat outdoors in the beautiful AZ landscapes." – Kay B
Schedule:
Friday evening – informal meet and greet at a local restaurant to be announced (no-host)
Adjourn for the day
Saturday morning – First Session at Red Rock State Park
Break for Lunch
Saturday afternoon – Second Session at Red Rock State Park
Adjourn for the day
Sunday morning – Third Session at Red Rock State Park
End of retreat

Each of the three sessions will last 2-2.5 hours. There will be lots of extra time afterwards for you to explore and plan additional activities like hiking, mountain biking, or Jeep tours.
Registration is limited to 15 seats.