Location
MGM Grand
3799 S Las Vegas Blvd
Las Vegas, NV 89109
Description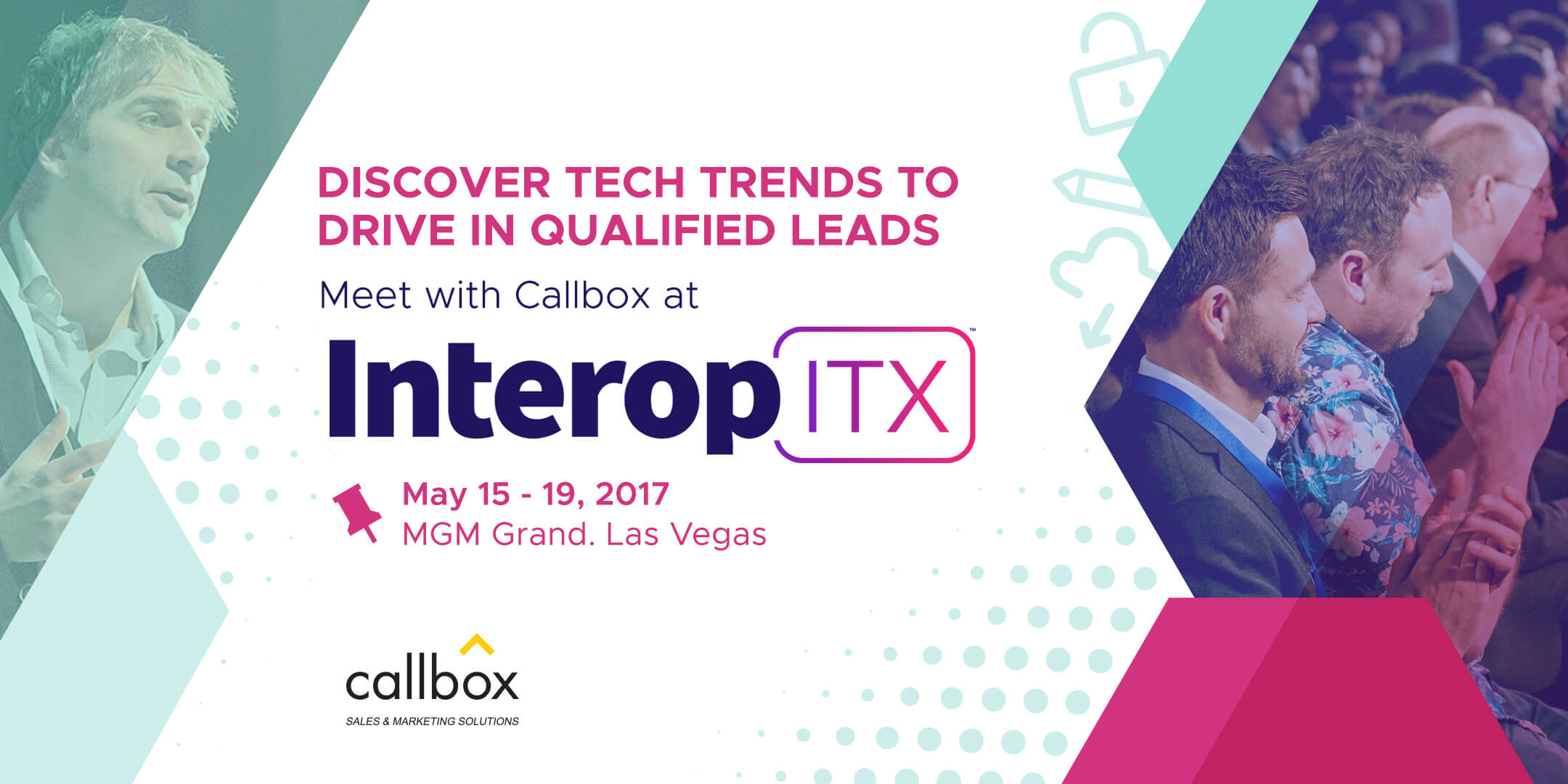 DISCOVER TECH TRENDS TO DRIVE IN QUALIFIED LEADS
Meet with Callbox at InteropITX
MGM Grand, Las Vegas
May 15-19, 2017
9am to 4pm

Here is your chance to ask anything and everything you've ever wanted to know about getting high quality sales-ready leads from the country's industry-leading global B2B lead generation services provider.

Callbox will be at InteropITX in Las Vegas from May 15 to 19, and would like nothing more than to meet you over coffee and talk a little bit (or a lot, if you prefer) about your B2B marketing concerns and the many ways we can help.


SMART CALLING
One of those ways we're very excited to tell our clients about is SMART Calling. It's our very own genius dialer technology that prioritizes calling of prospects based on the times they are most active and responsive on the phone, email and online, allowing us to call them at the timeliest hours, and increasing chances of converting them into leads. In other words, we've figured out a brilliant way of knowing when your prospects are most likely to answer their phones. Really. Come and we'll tell you all about it.

You can watch a video of SMART Calling genius here.


LEAD NURTURE TOOL
You might also want to know how we're using the Callbox Pipeline's Lead Nurture Tool to increase lead production for our clients by 50% or more. By setting up a multi-channel, multi-step lead nurturing campaign, we've been able to bring the power of marketing automation to our clients in a very concrete and ROI-increasing way. The Lead Nurture Tool allows you to track and follow-up on leads via 6 channels:
CALL | EMAIL | SOCIAL | WEB | MOBILE | POSTAL MAIL

Watch a demo of the power of the Lead Nurture Tool.


These are just a couple of things you don't want to miss out on. Don't leave InteropITX without talking real marketing, something you can take back with you and put into practice right away.
Register to meet up with Callbox today.