Discover How You Reach Global Audience and Automate Your Online Business -...
Description

Do you have 2 hours to spare that can change your life forever? Then come to our IM Freedom Workshop which is a free live internet marketing workshop designed to show you how to build and grow a sustainable and profitable online business in your spare time.
The workshop is based on the same principles, methods and techniques that Matt Lloyd, CEO and founder of MOBE (My Own Business Education) has used to generate over $150 Million in revenue online and paid out over $73 Million in affiliate commissions.
FREE Internet Marketing workshop will show you how people all around the world are creating an online business using this system.
If you ever wanted to learn how to use the Internet to build and grow your own business, you need to attend this FREE live event now!
The IM Freedom Workshops are FREE 2-hour Live Events that are being held in cities around the world.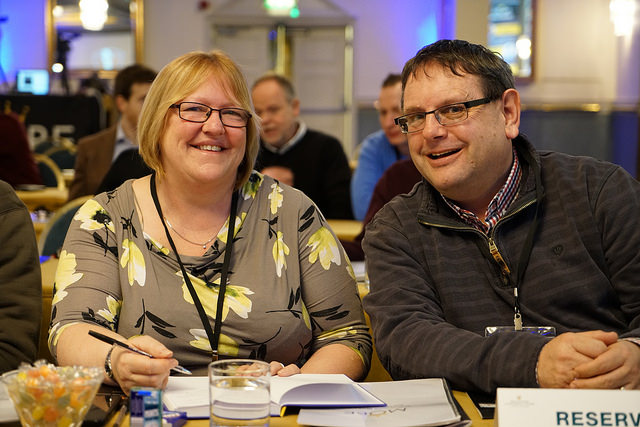 IN THIS WORKSHOP YOU WILL:
Discover Matt's revolutionary "system" that has paid out over $150 million in commissions to people in 38 countries around the world.
Find out how to gain financial freedom through the power of this System… even if you have NO computer skills and have NEVER made a single sale online before.
Learn how you can make BIG commissions of $1,250… $3,300… and $5,500 just for bringing in leads (We take care of everything else FOR YOU!)
Get Matt's System ABSOLUTELY FREE if you show up!
Who Should Attend:
Anyone who is sick of the 9-5 working life and would like to have control over their work-life balance.
Stay at Home Parents and those who would like to work and earn around family priorities.
Digital Nomads or those who are seeking location-independent businesses.
Entrepreneurs looking to expand their businesses and learn about digital Marketing.
Soon To be Retired individuals looking to build a source of income to fund their enjoy retirement.
Find the workshop that is most convenient for you and register NOW.
Here is a total overview of all what you will be getting
Access to the 21 Steps Business System (21 steps to five figures)
A Private Online Business coach who will help you in setting up your own online business
An Online Business Manual (Limitless book)
Access to 5 Free Reports
Networking Opportunities
And so much more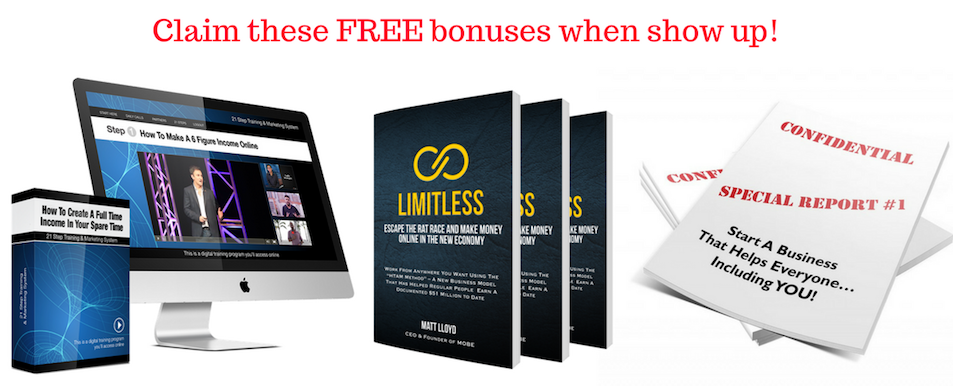 FAQS:
Q: Would it be possible for me to take a long friend(s) or business partner(s)?
A: Yes, But Make sure that you register the people you will bring here. We need to have an exact headcount to ensure we have the proper venue and seating arrangement for all attendees.
Q: Do I need any experience in order to understand what is being taught at the Workshop?
A: No, we will teach you exactly and step by step how to generate a full-time income in your spare time.
Q: Does my age, education background matter?
A: No, it doesn't. Our oldest student 72 years "young" and definitely not computer savvy.
Q: I need to bring anything with me?
A: We encourage you to bring a notebook and a pen to take some notes as we will be covering various online income strategies that you will want to take note of.
Q: Is this event really free?
A: Yes, it is absolutely free to come and learn at this event.

--------------------------