Discover How You Can Double Your Money Every 3 Years Through Unit Trust Investing

Saturday, June 20, 2015 from 2:00 PM to 5:30 PM (Singapore Standard Time Singapore Time)
Event Details
Today, the financial market has CHANGED as compared to a decade ago. It moves very fast.
With the printing of the astronomical amount of money by the US Federal Reserve, European Central Bank, United Kingdom, China, and Japan, increase in algorithm trading by institution, increase in sophisticated and leveraged financial product, hot money flow transnationally, and information travelling at a lightning speed, financial crisis and market correction have occurred more frequently. 
As every financial crisis and market correction is a great investment opportunity, Unit Trust will be the best instrument used to enter the market to profit enormously from it. It can be used to invest in any part of the world instantly when opportunity arises.  
INFLATION is everywhere, local and overseas.  
General Inflation in Singapore is 3%/pa, food and public transport inflation is 15%/pa, education and medical inflation is 7%/pa, yet our fixed deposit and CPF fund are earning a miserable 0.5%/pa and 2.5%/pa respectively. Still losing so much to inflation. Every year, our hard-earned money is being depleted by inflation without us knowing it. This is totally ABSURD ! 
It is only through trading and investment that one can beat inflation and grow his money to lead his desirable lifestyle and retire comfortably in his golden years.   
Trading is a viable option only if you have the correct knowledge, tool and system to do it. If not, you will lose your money to the market very easily.  
The only safe, easy and feasible option is through Unit Trust Investing to grow our cash and CPF fund.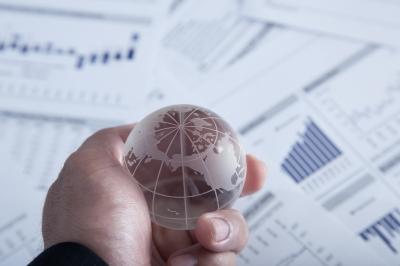 In this mind-blowing seminar, you will learn
 

a 

break-through proprietary Unit Trust Investing System

 (first in the market)

 
the correct way to invest in Unit Trust
how to profit instantly from any investment opportunity when it arises from any part of the world

 
 

what to invest

 
 
when to enter and exit your investment


 

how to invest in the V-chart pattern to achieve insane return


 

how to double your investment portfolio once every 3 years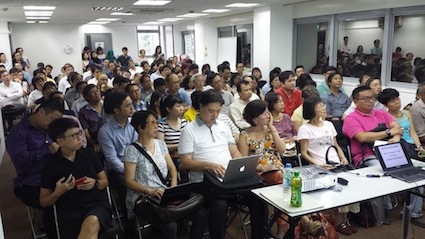 ---
About the speaker  
Ramus Low graduated from the National University of Singapore with 3 Degrees - Master of Social Sciences Degree (Applied Economics, Specializing in Investment), Bachelor of Social Sciences Honours Degree (Economics) and Bachelor of Arts Degree (Economics and Mathematics). 
He joined the Financial Service Industry in 2004 and had won numerous awards, including the prestigious Million Dollar Round Table (MDRT) which ranked him among the top 1% of the Financial Professional in the world.  
He is the author of the well-known trading and investment blog www.masterstocktrader.com.sg/blog where he posted what is the hottest stock to trade on the Singapore stock market and the most profitable Unit Trust to invest in so that readers can earn an extra source of income to combat the ever rising inflation and the high cost of living in Singapore.
He also created multiple source of income by trading the Stock, Index, Currency and Commodity Market using his own proprietary system.
Today, he is financially independent and is committed to help others grow their money by educating and advising their Unit Trust Investment using his wealth of knowledge, experience and by harnessing on his proprietary Unit Trust Investing system.
---
Image courtesy of suphakit73/ Image courtesy of ddpavumba /FreeDigitalPhotos.net
When & Where

Great Eastern House
49 Beach Road
#06-01
Singapore 189685
Singapore

Saturday, June 20, 2015 from 2:00 PM to 5:30 PM (Singapore Standard Time Singapore Time)
Add to my calendar
Organizer
Money In The Chart is a company dedicated to provide premium stock trading and investment course to the public. 
We take pride in our unsurpassed trading and investing system and believe we are the ultimate solution to every trader and investor's problem.
Today, we are widely recognised by the people who are involved in stock trading because of the unique trading strategies we use to extract profit consistently from the market. There is no doubt we impressed and caught the attention of many people through our highly accurate stock pick, our forecast of market turns and our laser sharp entry and exit from the market.
We know that there are numerous people who want to get into the world of stock trading and investing. The only problem is that they are not properly guided on how to be successful. We would love to work with these people to equip them with the correct knowledge, tool, and system so that they can become good trader and investor.