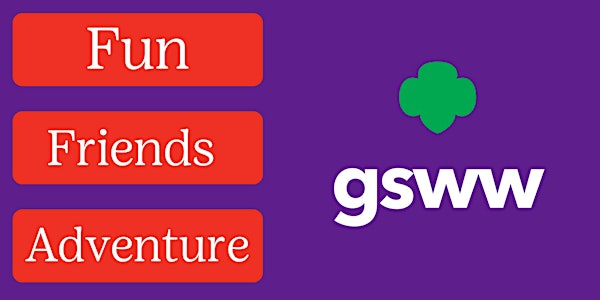 Discover Girl Scouts!
A no-cost virtual event exclusively for youth and caregivers to learn more about how Girl Scouts brings confidence and fun to their world!
About this event
Girl Scouts is the premier leadership program for youth that helps them explore ALL the facets of their own dreams and goals! From cookies and camp, to international travel and social change-making. Girl Scouts can do anything they put their mind to!
Our monthly virtual discovery events are designed for caregivers and youth to attend together. We will share in learning some traditional pieces, some get to know you fun and engage in a group activity as well as provide time and space to get your questions answered
Please explore our website: www.GirlScoutsWW.org to learn more about Girl Scouts and all the perks and opportunities that membership brings!
EVENT INFORMATION WILL BE EMAILED TO YOU AT THE REGISTERED EMAIL ADDRESS no sooner than 4 hours before the event begins