Discover Downtown Springfield - A Community Tour
Description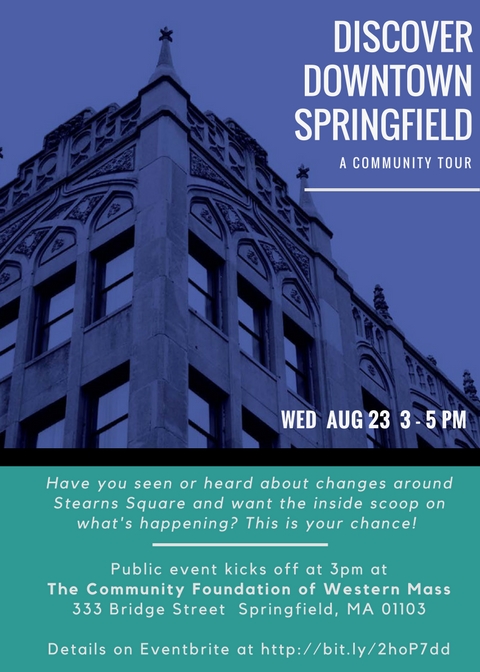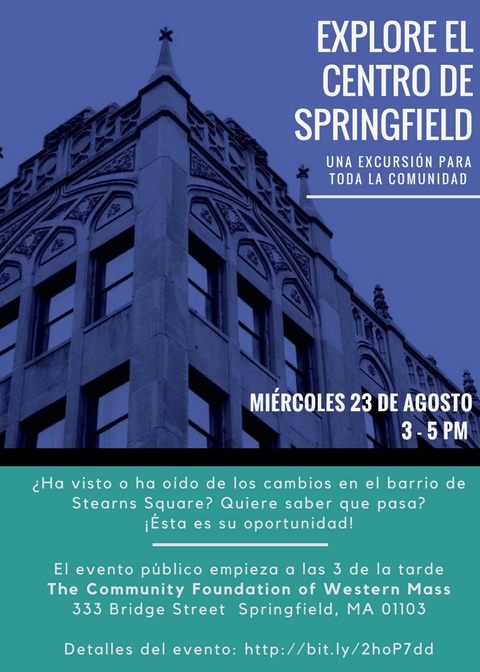 Have you noticed changes around Stearns Square and want the inside scoop on what's happening? Then come on down to our Discover Downtown Springfield Community Tour on August 23rd from 3 - 5pm. All are welcome. Please share this event with your friends, neighbors & colleagues.
The event will kick-off at 3pm sharp at the Community Foundation and will include stops throughout the neighborhood where you will hear directly from the project leads about what's happening. Come get your questions answered. Official stops will include:
Additional neighbors will also host open houses at the same time so feel free to stop-in anywhere there are balloons out front. The walking tour will wrap up at White Lion Wednesday at Tower Square Park at the corner of Main st & Bridge st. Join us for this fun & informative event! Please RSVP here.
To stay in the loop about what's happening throughout the district & to share your ideas and feedback, check out courb.co/springfield-tdi