Description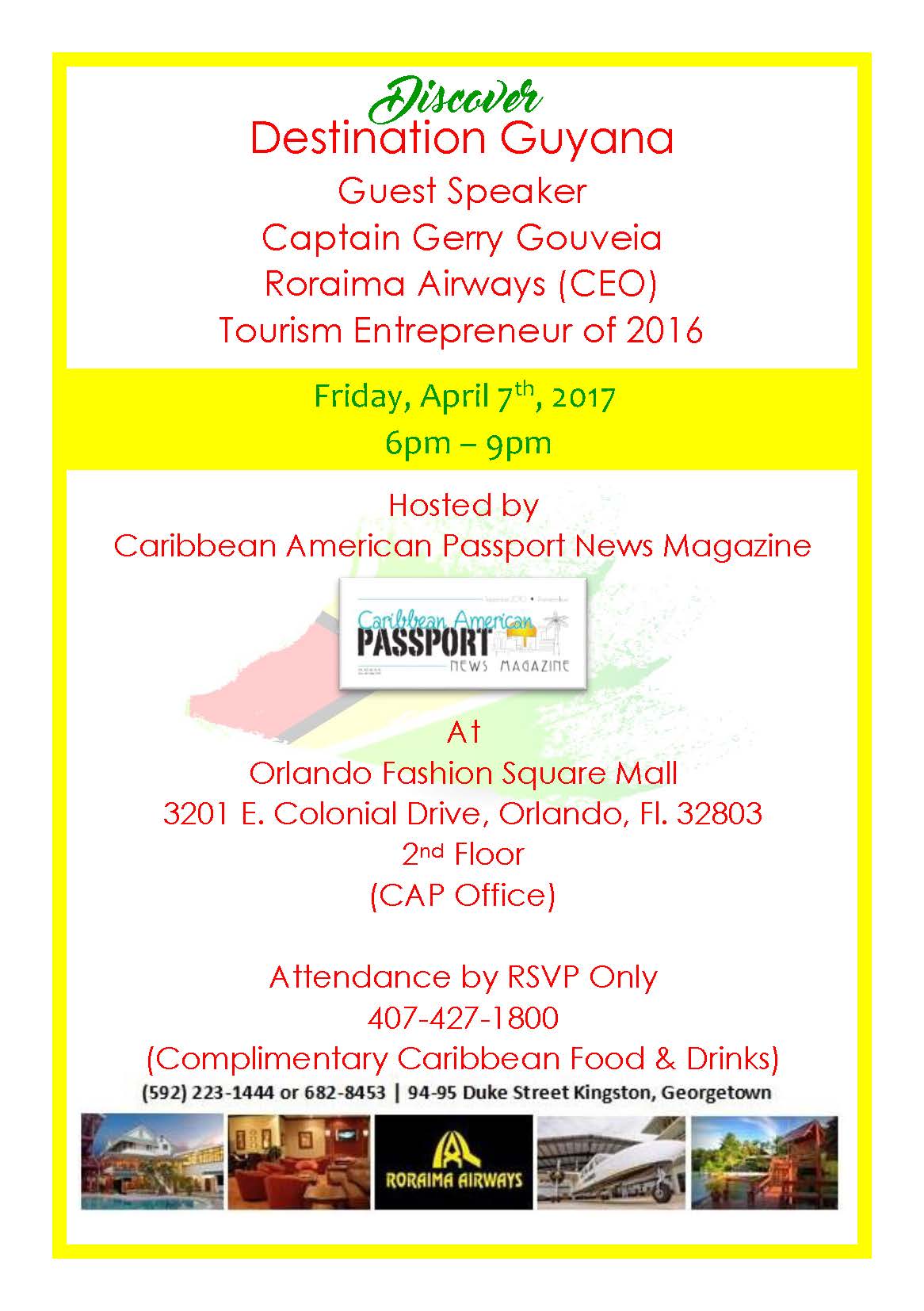 Roraima Airways Chief Executive Officer (CEO), Captain Gerry Gouveia was selected as the Tourism Entrepreneur of 2016 by the Guyana Tourism Authority (GTA) on Friday evening, at the Guyana Marriott Hotel, Georgetown, during the annual Tourism Awards ceremony.
Captain Gouveia has been a champion for tourism in Guyana over the past 24 years. His most recent accomplishment is bringing Easy Sky, a Honduras airline, to Guyana to provide shopping tourism flights five times weekly, which had commenced on October 5, 2016.
He was also able to establish similar agreements with Dynamic International Airways, a US-based carrier, to operate five flights weekly between Guyana and New York in June 2014, and InselAir, a Curaçao-based carrier that connects Guyana with 27 destinations in the Pan-American region in December 2014.
Accepting the award, Captain Gouveia said, "It is an honour to receive the award and my team that I work with makes everything possible. Guyana is a beautiful country. I take great pride in creating jobs in Guyana, to give back to Guyana, helping to make Guyana great, to save lives and promoting Guyana on the international scene. We have 269 Guyanese who work with us every day to make sure that everything goes smoothly at our respective businesses, and the little things that we do every day will ensure that we make Guyana great."

His company, Roraima Airways, owns and operates a fleet of Britten-Norman aircraft, Trislanders and Islanders. These aircraft conduct flights to Kaieteur and Orinduik Falls, Iwokrama, as well as the other interior lodges.
Additionally the company has two boutique hotels in Georgetown, (the Roraima Duke Lodge and the Roraima Residence Inn); an IATA accredited travel agency, full-service aviation ground support service at CJIA and Arrowpoint Nature Resort.

The company has adopted the Santa Mission Primary School, and has built a library in the community as one of its many ways of giving back to the Amerindian Village.
Courtesy Guyana Times