Description
How does the freelancer become the founder or the idea man become the entrepreneur? Or more importantly, how do you take that side hustle to your main hustle? Come hear from seasoned entrepreneurs who are all in different stages of their career, but have found the key to their own success. Discover Arlington is excited to partner with the newly re-opened Ballston Quarter to host "From Side Hustle to Booming Business."
Join us on April 30 in the Tiki Lounge on the Concourse Level of Ballston Quarter to hear from those who have taken the leap to leave a safe job, overcome obstacles and followed their passion + dream to start their own company. This panel encompasses a diverse array of background + knowledgeable entrepreneurs in the DC area.
Come meet other like-minded people in the industry who want to mingle plus attendees will have the chance to sample Ice Cream Jubilee!! In addition, the Local Oyster will be giving 10% off to all attendees who purchase a drink during the event.
Speaker Line-Up:
Moderator: Blake Davenport
Blake Davenport is the founder and CEO of the Davenport Group of Long and Foster Real Estate and Co-Founder of Discover Arlington + Discover the District. Blake is a former industrial engineer and his past experience includes IBM and Boeing. Blake turned his side hustle of being a part time real estate agent while working at IBM, into a booming Real Estate company and career. In 2018, Blake helped over 20 families with their real estate needs and accumulated over $8 Million in sales. Arlington Magazine named Blake as one of the top real estate agents in the area. Besides Blake's real estate career, he comanages the well know brand, Discover Arlington + and event planning company, Discover the District with his wife Leah. Blake and Leah are focused on growing these two brands in the area and turning Discover the District into a booming business. To say Blake is passionate about entpreneurship + growing businesses, is an understatement.
Speaker: Victoria Lai
Born from a childhood love of ice cream, culinary interest in imaginative flavors, and entrepreneurial drive, Ice Cream Jubilee is a dream come to life! Ice Cream Jubilee began as a blog of flavors made in Victoria's apartment kitchen in 2011, but quickly developed a community of fans, ultimately winning the Best Ice Cream in DC People's Choice award in July 2013.

The first Ice Cream Jubilee store opened in July 2014 at 301 Water Street, SE, Washington, DC. Washingtonian Magazine included Ice Cream Jubilee in its "Best of Washington" and Eater.com named it one of the 21 Best Ice Cream Destinations in the country. In 2015, Ice Cream Jubilee was voted Best Ice Cream in DC in the Washington CityPaper Readers Poll, and was listed as one of the Best Ice Cream Shops in the Country by both TimeOut NY and Thrillist.com. Find out more by visiting www.icecreamjubilee.com following @icecreamjubilee on Facebook, Twitter, and Instagram.

As founder and owner, Victoria is responsible for inventing flavors, overseeing production, organizing the legal structure, financial planning, accounting, acquiring equipment, branding, and hiring and managing an enthusiastic staff of ice cream lovers.
Speaker: Cullen Gilchrist
As CEO and Founder of Union Kitchen, Cullen Gilchrist has partnered with food businesses of all sizes to grow and accelerate their success. Cullen and his team work with exceptional food businesses to connect entrepreneurs with the resources, capital, and networks that they need to establish sustainable success. Cullen oversees the operations and management of Union Kitchen's accelerator program as well as Union Kitchen's commercial kitchen, distribution company, and grocery stores.

Speaker: Claudia Cavazza

After 10+ years working in the corporate world managing the growth and development of the most diverse teams and employees, and after finding a deep sense of fulfillment in successfully managing the corporate social responsibility program in my most recent corporate role, Claudia felt the deepest calling to fulfill my own vision and to create her own business. In founding WRKwell, she committed to create both financial value and social value simultaneously and from inception. Therefore, she developed a business plan to deliver VOI (Value on Investment) focused stress management solutions for the health and well being of corporate employees, veterans and first responders. Leveraging a longstanding relationship with the local veteran owned, non-profit organization, VETOGA, she is also committed to create work opportunities for veterans with the required skills willing to explore a career in the health and wellness space.
Understanding stakeholders needs, providing value to fulfill those needs, and establishing authentic relationships, not just business partnerships, in the community have been the driving pillars of her business...and patience, lots of patience.
Speaker: Gil Welsford
Gil Welsford is a seasoned serial entrepreneur, with experience in both B2B and B2C worlds. Welsford has grown his Event and Production business to having offices in three major cities. He executed a successful sale of this event business in 2018, leaving it to continue growing as one of the east coast's industry leaders in lighting design and live events. He co-founded and serves as COO for Nicecream, a local retail establishment, that owns and operates four innovative ice cream shops in the DC area. Additionally, Gil runs an e-commerce website that sells valves and industrial instrumentation online, revolutionizing the large, but antiquated business of industrial valves. In his free time, Gil enjoys cooking, spending time with his fiance and dog, and doing hot yoga.
---
How to learn more about Discover Arlington:
Discover Arlington is building community, one event at a time. Each Discover Arlington event is focused on connecting inspired and driven people with the local businesses of Arlington, VA. In turn, we are hoping to create a community that encourages people to step outside of their comfort zone because the more people you are surrounded and inspired by, the more you are going to love the area you live in. Please visit our website or follow along on Instagram, Facebook, and Twitter!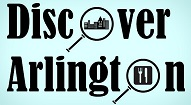 How to learn more about Ballston Quarter:
Ballston Quarter, formerly Ballston Common Mall, is a mixed-use urban village developed by Brookfield Properties. At full build out, the newly redesigned 850,000 square-foot development will include 364,000 square-feet of retail, 175,000 square-feet of Class A office space, a 406-unit residential building and a 25,000 square-foot food hall. Located on the metro four miles from D.C. (a quick 13-minute ride), Ballston Quarter will continue to welcome best-in-class retail, dining, and entertainment options throughout 2019, creating a true city center for Northern Virginia — all designed with the community in mind. For more information on Ballston Quarter, please visit https://ballstonquarter.com or find us on Facebook and Instagram.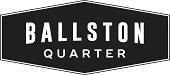 *By registering for a Discover the District event, you are giving permission for Discover the District to use any photos of you from this event for Discover the District promotional purposes and for Discover the District and Discover the District's partners to contact you via email after this event.