Description
Experience the ultimate Fitness + Wellness Festival right here in the heart of the DMV hosted by Discover the District!
Join us for a one-of-a-kind experience on Sunday, September 15, 2019 from 12 PM - 4 PM for an inspiring festival at Gateway Park in Rosslyn!
The Discover Arlington Fitness + Wellness Festival gives attendees the opportunity to experience, first-hand some of the best local fitness studios and wellness companies! Our goal is to show participants everything that Arlington and the surrounding Greater Washington, D.C. area has to offer in terms of fitness + wellness all in one place!
Gateway Park will be overflowing with a wide range of local fitness studios and wellness businesses. The fitness studios will be featuring 8-10 minute workouts every 20 minutes. Participating fitness studios are listed below!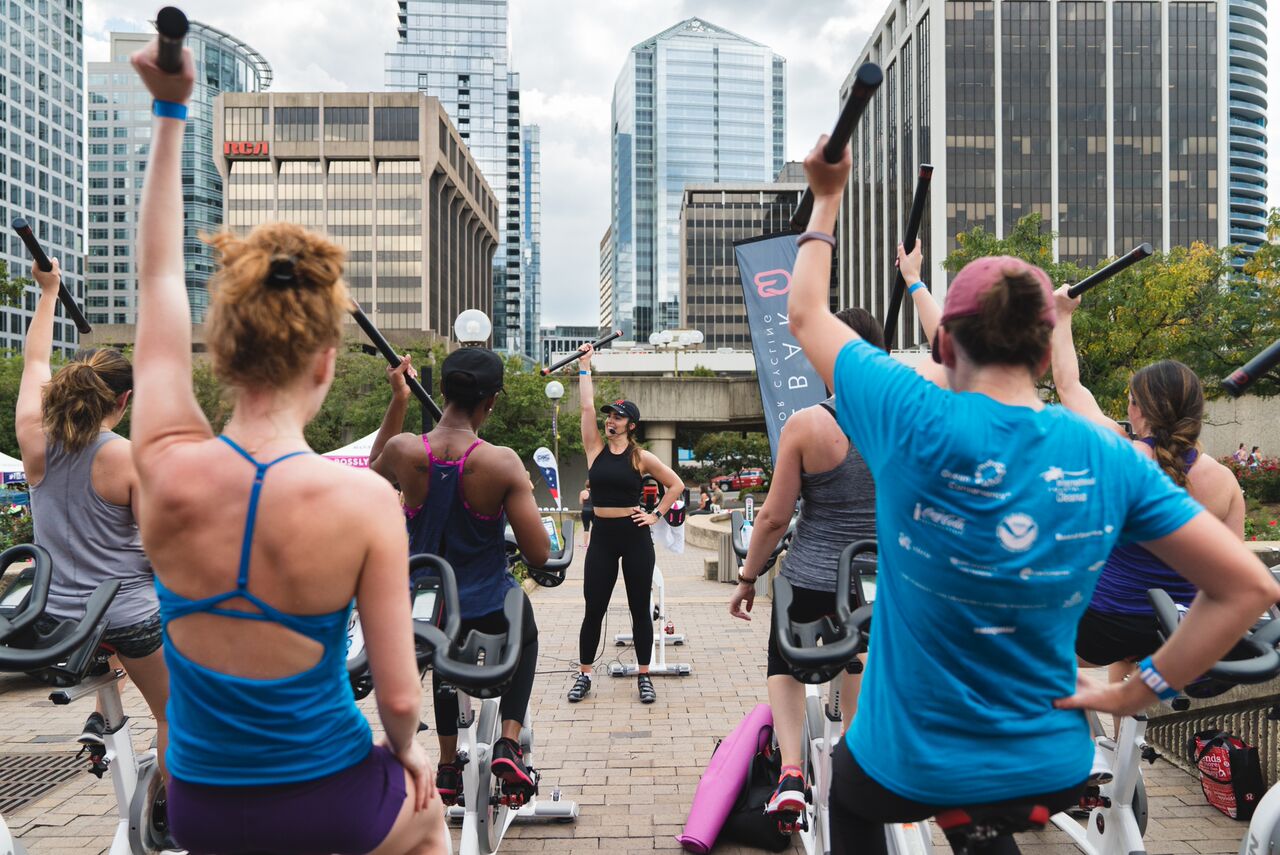 When participants are not sweating it out, they will have the opportunity experience some of the best wellness companies in the area. From healthy food and drinks, to mindful yoga and meditation, to chiropractic treatments and massages; it will be wellness overload!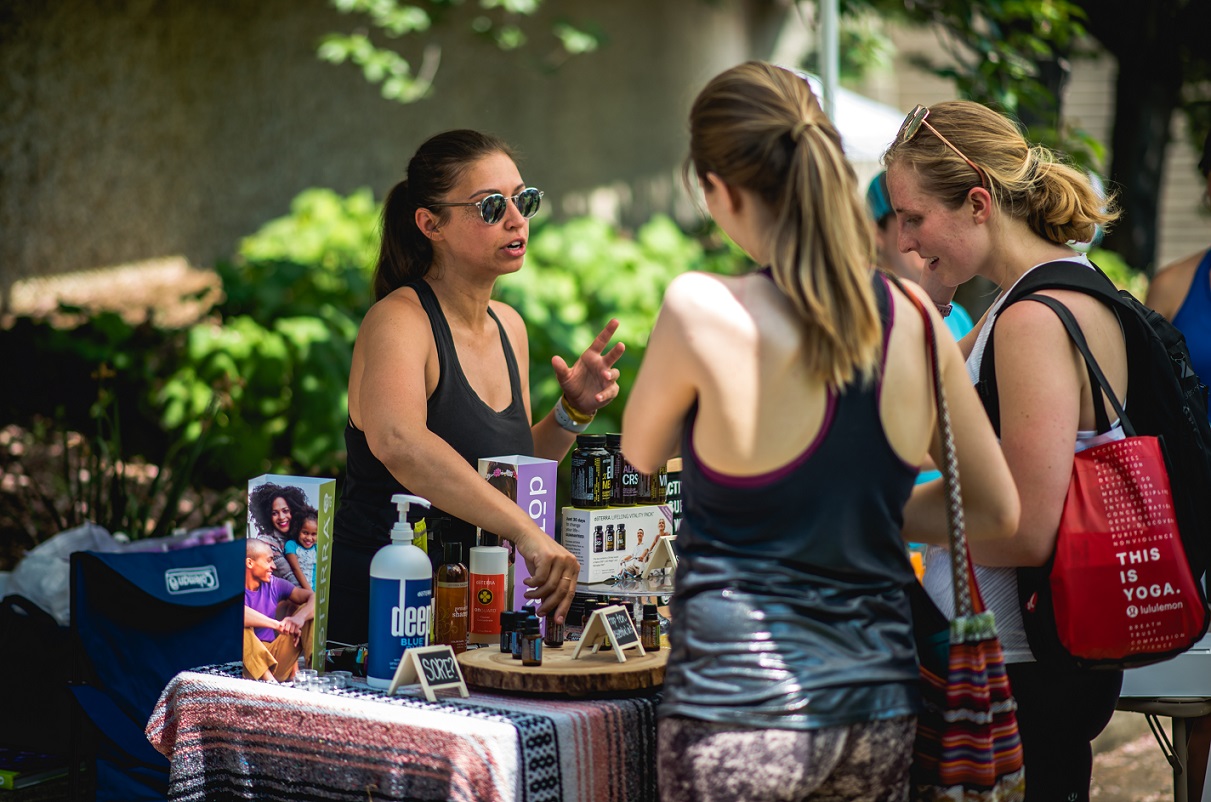 It gets even better! The first 500 participants will be given a Swag Bag filled with free classes, discounts, branded products, and samples from some of the top fitness and wellness companies in the area!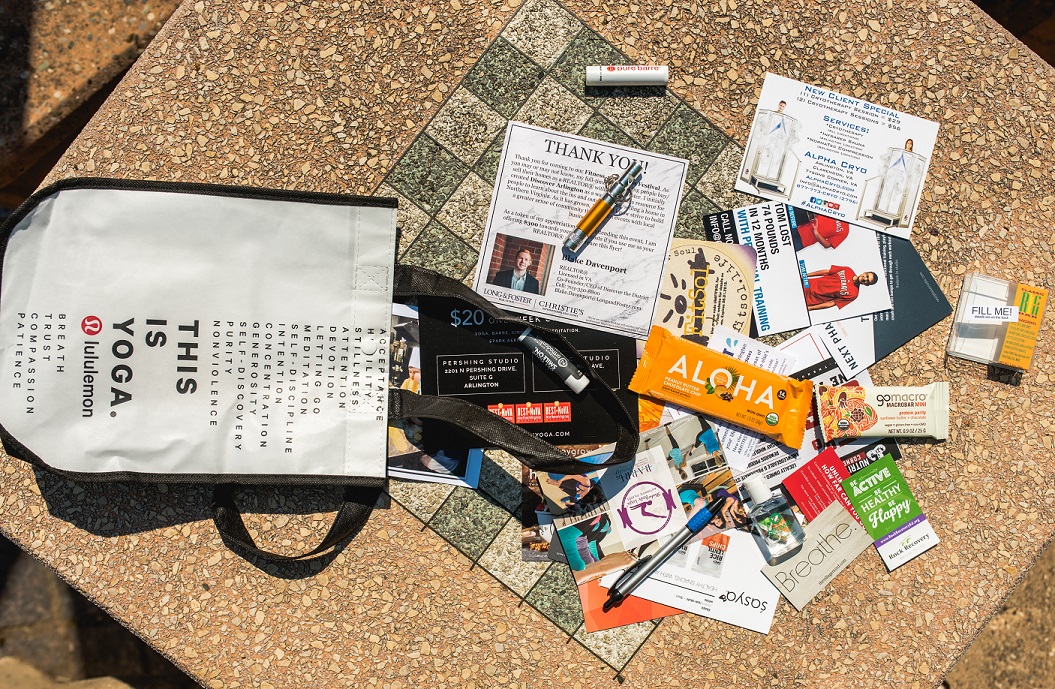 Finally, attendees will be given a passport card to experience a variety of fitness studios and wellness companies. If you visit more than half of the fitness and wellness stations throughout the festival, your passport card will be entered into a raffle to win one of our amazing prizes from our prize sponsors!
Here's a recap of our 2018 Spring Fitness + Wellness Festival!!
***We plan to continue to add even more amazing Fitness Studios, Wellness Companies, Swag Bag Sponsors, and Prizes as the event approaches.***
**Early Bird Pricing ($24) ends July 10th. Tickets at the door - $40**
---
What you get with your General Admission ticket:
-Access to try mini-workouts from different fitness studios
-Access to experience rejuvenating services like yoga, meditation, massages, etc. from the several wellness companies
-A Swag Bag full of free classes, discounts, and goodies from our sponsors below. ***First 500 ticket sales will be given a swag bag***
-FOOD + DRINK samples from numerous healthy food vendors listed below (yes, this is included in your ticket) with the additional option of purchasing product
-The chance to enter the raffle for some unbelievable prizes when you visit more than half of the participating fitness and wellness stations.
-The chance to talk to several of Arlington's professional health experts (gyms, studios, chiropractors, mindfulness coaches, physical therapists, etc.).
---
For questions about this event, please contact Leah at leah@discoverthedistrictevents.com.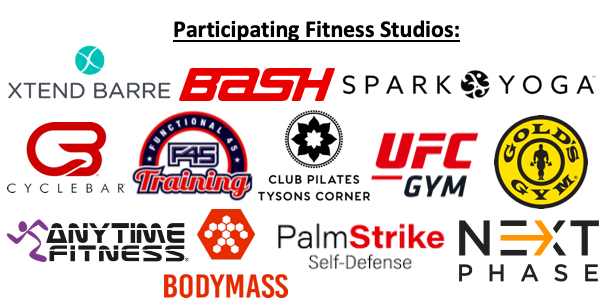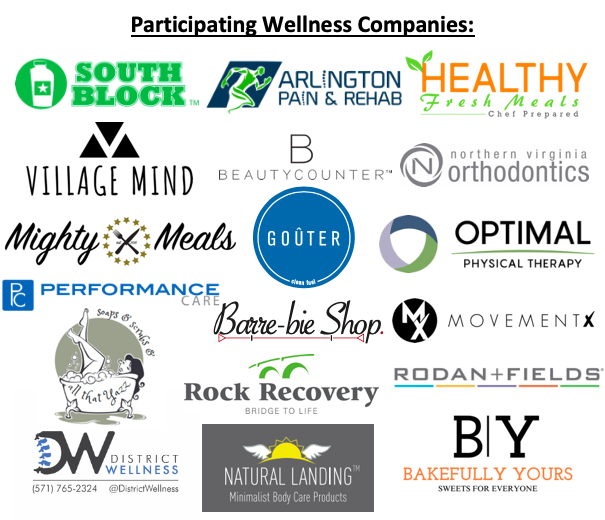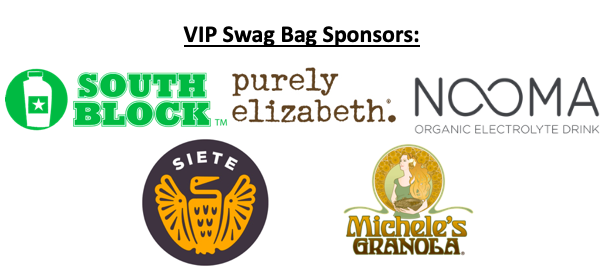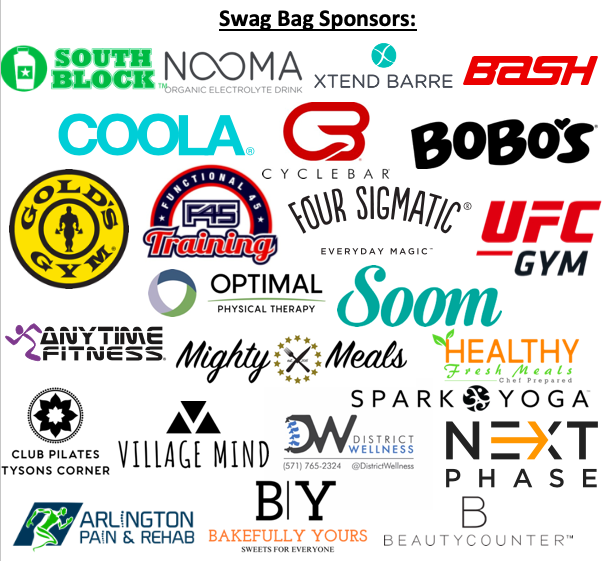 A few of the many swag items include:
- Free Class - Xtend Barre Arlington
- $2 off smoothie cards - South Block
- $10 off coupon-Bakefully Yours
-Free Class- BASH Boxing
$20 First Week -Spark Yoga
5 day free pass-UFC Gym
.....and so much more!!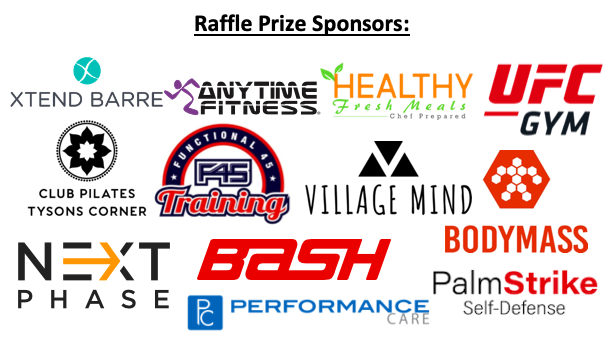 Discover Arlington Fitness + Wellness Festival Prizes:
-Private class for winner and 14 friends from Xtend Barre Arlington

-5 class pack of HIIT training classes from F45 Pentagon City
-5 class pack from Next Phase Studio
-1 month membership from Club Pilates Pentagon City
-Private Coaching Package as well as 5 free lessons from UFC Gym
-Weeks worth of food from Healthy Fresh Meals
-One hour session from Performance Care Clinics-75 minute self defense seminar for company, organization or group valued at over $500 from PalmStrike
-1 month all inclusive membership with key fob, InBody Scan, 1 personal training session, swag baf and AF waterbottle from Anytime Fitness
-Dexa & RMR Combo and 1 month unlimited from BodyMass
...We weren't kidding when we said there would be awesome prizes! More to come!
---
How to learn more about Discover the District:
COMMUNITY. Building community is at the center of every event that we curate. Discover the District is focused on connecting members of the community and creating lasting memories. Every experience is designed to be unique, inspiring, and memorable. Our biggest impact on the community thus far comes from our Arlington,VA based brand, Discover Arlington, where we've built a following of over 8,700 people on social media.
Please visit our website or follow along on Instagram and Facebook!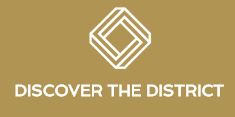 How to learn more about Discover Arlington:
Discover Arlington is the popular brand underneath Discover the District. Discover Arlington is a growing resource for the local community in Arlington, VA to engage, connect + be inspired by the incredible businesses in the area. What started as a way for Co-Founder, Blake Davenport to showcase his expertise of the Arlington area for his real estate business, has exploded into a channel for us to connect + inspire while encouraging people to eat, live and explore everything Arlington, VA.Please visit our website or follow along on Instagram and Facebook!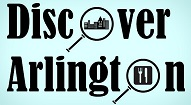 *By registering for a Discover the District event, you are giving permission for Disco
ver the District to use any photos of you from this event for Discover the District promotional purposes and for Discover the District and Discover the District's partners to contact you via email after this event.
*By registering for this event, you assume all risks of participating in any/all activities associated with this event,including by way of example and not limitation, any risks that may arise from negligence or carelessness on the part of the persons or entities being released, from dangerous or defective equipment or property owned, maintained, or controlled by them, or because of their possible liability without fault.
*All sales are final. No refunds. The event is rain or shine. The event lineup is not finalized until the day of the event.