Description
Sign up for a personal introduction to the IntelliQube®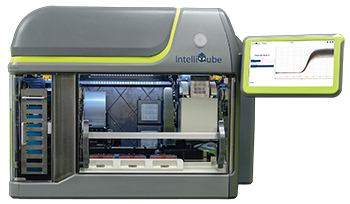 Request a date and time in the menu to the right and be at the LGC stand #526 for your personal introduction to the IntelliQube, a fully integrated and automated PCR/qPCR platform. The demonstration will take 30 minutes and runs through the continuous workflow from protocol set-up and liquid handling to data analysis and scoring.
Please note that not more than four (4) people can attend at a time to ensure good access to the IntelliQube platform and all demonstrations will be conducted in English.
Time slots are booked at a first come, first serve basis. Please make sure you use an email and phone number that we can reach you at the show.