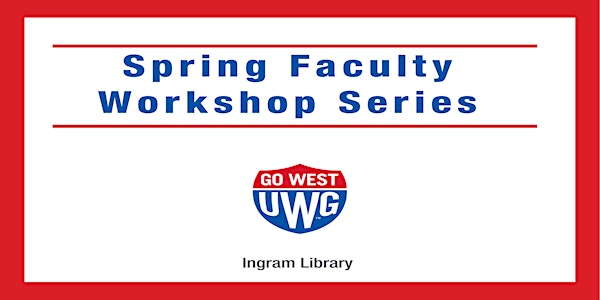 Discover affordable course materials and textbook alternatives
Join this workshop to learn about how Ingram Library and UWG Bookstore can help you reduce the costs of assigned course material.
About this event
Do you want to make your assigned course material more affordable and ensure that all students have access on the first day of class? This workshop will guide faculty through options to reduce course content expenses using the Day One Access program or through the adoption of high quality, free, and open course materials. Join CJ Ivory and Elizabeth Smith to learn more about opportunities and challenges for adopting and creating open textbooks or implementing the Day One Access program in your classes.