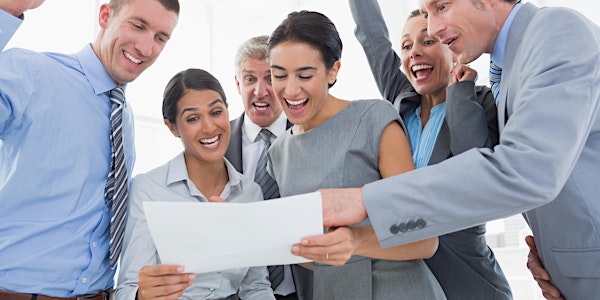 Disciplined Agile Senior Scrum Master - January -2023
The DASSM is an advanced toolkit for Experiences Scrum Masters and Agile Pros! Course length: 14 hours Live-Virtual, Multi Media
By Project Management Guerrillas LLC
Date and time
January 23 · 6am - January 24 · 3pm PST
Refund Policy
Contact the organizer to request a refund.
Eventbrite's fee is nonrefundable.
About this event
Disciplined Agile Senior Scrum Master PMI
This course includes an Online Practice exam and is taught by an active Coach to over 100 Scrum Masters and 15 Release Train Engineers at one of the world's top-ten product development companies. Customized curriculum and tools provided for agile leaders with 2+ years' experience and coaching needs beyond single teams. Take home all the tools used in class. Confidently apply them to you work the next day! Unlike similar courses this one's tools unlock classic Lean, Management, Disciplined Agile, and Guided Continuous Improvement to help you succeed sooner. This is a value driven, hands on course. Differentiate yourself by bringing powerful tools and techniques to agile practices. The Project Management Guerrillas Disciplined Agile Senior Scrum Master Certification Training will help step-up your agile career and the careers of those you coach!
This is Live Virtual. There many value adds in this interactive, multi media course epitomizing good practices for the modern lean-agile practitioner who is co-locater, or not.
Course length 15 hours
Prerequisites:
This is an advanced course with tools and facilitation patterns for Professionals advancing past the Shu stage of Agility.
Two years of experience working in an agile team in a leadership role, like Disciplined Agile scrum master, scrum master, product owner, architecture owner, etc.
Understanding of the fundamentals of the DA tool kit by having done one or more of the following:
Taken the Disciplined Agile Scrum Master (DASM) course
Taken The Basics of Disciplined Agile online course
Read section 1, or more, of Choose Your WoW—Complementary digital copy included with DASSM
Guaranteed to Run, Live Virtual
PMI Info Link: DASSM
Instructor
Andy Burns PMP, PMI-ACP, CDAI, DAC, SPC is also a full time Scaled Lean Agile practitioner involved in product development at one of the top ten software engineering companies. Working at Siemens Digital Industries Andy supports more than 130 Scrum Teams building Teamcenter and Active Workspace, the world's number one Product Lifecycle Management Software. As a practitioner Andy uses what he teaches every day. Benefit from his experiences learning about road tested tools, techniques, and frameworks.
Benefits
One Free Certification Exam voucher ($150 USD value) to be taken within 60 days of course completion.
A copy of DA Choose your WoW Book
Guerrilla Project Management value added materials
Instructor is active lean agile practitioner at scale at one of world's top ten software engineering companies (SAFe, DA, Dev Ops, Kanban, Scrum)
Earn 15 PDUs, eligible in Technical (7) and Leadership (7) categories.
PMI Assigned CEU Claim Code 4951HEUH0D
Course Description
This is for those running agile and wanting to solve wicked problems with advanced techniques! It's a deep dive into the DA Toolkit and more!
Do you want to take Disciplined Agile to a new level? Are you looking for tools to solve complex problems and enhance your organization's agility? Do you want to learn how to lead your team to excellence?
Expand your knowledge and build practical skills around Disciplined Agile, business agility, leadership, and team development.
Disciplined Agile Senior Scrum Master is a nine-lesson, instructor-led course that shows you how to use the Disciplined Agile tool kit to solve a variety of advanced problems, work with allies within your organization, and optimize how teams work.
You will gain knowledge in planning, reporting, and metrics, and coordinating activities, as well as how to meet challenges in these areas. And you'll develop the skills you need to foster emotional intelligence, resolve conflicts, and lead high-performance teams at any stage of development.
Filled with activities, supplemental reading, and more, this course will prepare you to take the Disciplined Agile Senior Scrum Master (DASSM) exam and, equally important, start using Disciplined Agile immediately within your leadership role.
Project Management Guerrillas provide a practice exam, numerous Miro Boards, a copy for the Way of Working field manual, progressive adaptive learning tools, and many other supplemental materials.
Please adhere to the prerequisite requirements.
Learning Objectives
Lesson 1: Team Development for High-Performance Teams
1. Adapting Tuckman
2. Three issues of team performance
3. Four stages of team development
4. Decision-making methods for teams
Lesson 2: Emotional Intelligence for High-Performance Teams
1. What is emotional intelligence?
2. Why is it essential to team performance?
3. Intelligence Quotient (IQ) versus Emotional Intelligence (EQ)
4. What are the quadrants that make up emotional intelligence?
5. How does psychological safety foster team performance?
6. Building emotional intelligence
Lesson 3: Tactical Scaling in Complex Situations
1. Business agility
2. How functional areas can leverage agile and lean practices
3. Strategic scaling vs. tactical scaling
4. Tactical scaling factors
5. How scaling factors impact process goals
Lesson 4: Optimizing How We Work with the Disciplined DevOps Layer
1. The purpose and scope of the Disciplined DevOps layer of the DA tool kit
2. How to use the DA tool kit to optimize how a team works with the Disciplined DevOps layer
3. How use the Disciplined Agile tool kit to identify and help resolve challenges teams face in the Disciplined DevOps layer
4. The test-first method
Lesson 5: Optimizing How We Work with the Value Stream Layer
1. Value streams
2. Value stream layer
3. Using the value stream
4. DA tool kit
5. MBIs and MVPs
6. Portfolio management
7. Using the DA tool kit
Lesson 6: Coordinating and Collaborating Across Teams
1. Teams, flow and value realization
2. Coordinate Activities process goal and decision points
3. Exploring options
4. Improving the value realization structure of teams
5. Using the DA tool kit to coordinate activities
Lesson 7: Conflict Management for High-Performance Teams
1. Healthy and unhealthy conflict
2. Recognizing the need for healthy conflict
3. Understanding the levels of conflict
4. Taking steps to protect yourself and your team
5. Problem-solving steps
Lesson 8: Pragmatic Planning for Agile Teams
1. Planning
2. Agile modeling
3. Sufficient planning
4. Dependencies
5. Gantt charts
6. Release planning
7. Improving planning
Lesson 9: Pragmatic Reporting and Metrics for Agile Teams
1. Understanding metrics
2. How teams approach metrics
3. How organizations approach metrics
4. Effective ways to measure and report
5. Use the DA tool kit to solve measurement and reporting challenges
6. How to choose and design the metrics you need
Instructor will provide meeting information and materials after registration, shortly before class begins