Description
Kindly email Suzanna Khan at suzanna@kcom.net.my to receive full brochure.
1.0 DISCIPLINE INQUIRY WORKSHOP
Program Introduction
One of the key factors in the success of an organization and its continued progress is the maintenance of discipline among the workplace and the inculcation of a high level of integrity and professionalism in the discharge of their obligations. The ideal workplace is where the workforce conducts themselves according to the rules and regulations of the organisation.
However, when it becomes necessary to take disciplinary action against any errant employee, the organization must comply with the Principles of Natural Justice in conducting the Investigations and Inquiry. This programme is specially designed to provide hands-on skills and techniques on proper procedures in conducting investigations, discipline / domestic inquiry at the workplace.
Learning Objectives
After completing this training programme, participants will be able to:
Understand the concept of discipline
Distinguish the types of discipline
Adopt techniques in enforcing discipline
Identify misconducts in the workplace
Understand major and minor misconduct and how to manage them
Manage absenteeism
Use the right process in at due inquiry stage with elements of accountability, and ethics
Offer guidance to employers in applying the right procedure in maintaining discipline
Managing poor performers
Apply the right procedure in investigating a disciplinary matter
Understand the issues regarding permanent employees as well as probationers
Protect the Company's position
Prevent costly litigation to organization

Short lectures

Class activities

Discussions

Role Plays

Case Studies

Assignments
Delivery Format
Duration
2 days training

Program Outline
DAY 1
Introduction To Discipline
Aims and Objectives of Discipline
Types of Discipline
Maintenance of Discipline
Its importance to an organisation
The 4 D's of Discipline – Video Presentation
Progressive Disciplining
Duties of both Employer & Employee
Introduction To Misconduct
What is a Misconduct
Sources that show how to manage misconduct
Employment Ordinance
Case Law
Company Rules and Regulations
Major Misconduct
Theft/fighting/drug taking/selling of drugs
Intoxication- drinking of liquor in company premises
Insubordination
Conflict of interest/bribery
Not punching the card/punching card for another
Possession/dissemination/editing of pornographic material in company premises
Social media
Breach of Fiduciary Duty
Criminal Activities
Sexual Harassment
Minor Misconduct
What amounts to a minor misconduct
Do you ignore it or pretend it hasn't happened?
Exercise on Minor / Major Misconduct
Managing Absenteeism
Absence without leave
Circumstances of absence beyond employees control- Detention in jail, in hospital
Excessive medical leave
Sick leave- Panel vs Non panel doctors v Government Hospitals
Tardiness at workplace
Emergency leave/compassionate leave
Request for leave via SMS
Failure to report for agreed overtime
Loitering
Disciplinary Action & Procedures
When to do counselling

Report & investigation process

Show Cause/ Warning Letters

o

Departmental Show Cause/HR Show cause

o

Is there a difference?
Exercise on drafting of letters - Issuance of Show Cause Letter (E)
Investigation techniques

Building a case

Mock counselling session
DAY 2
Issues Regarding Permanent Employees
Standard laid down by court
Advance notification/warnings/opportunity to improve
Failure to give notice
Same rule for Senior Management?
Steps to managing performance

Issues Regarding Probationers
Definition and rights of a probationer

Assessment of a probationer

Importance of completion of appraisal formats with sufficient information

Steps to managing performance
Managing Poor Performers
Should you dismiss a Poor Performer

Is a Domestic Inquiry necessary before dismissing?

Alternatives to dismissal of a poor performer
Conducting a Discipline Inquiry
Discipline procedure

Principals of Natural Justice

Taking of Statements during the Investigation

Suspension during inquiry

Is this process mandatory

The Notice/Charges

Failure to attend Inquiry

Representation

Selection of Panel

The Prosecutor

Examination & Cross exam of witness & Accused employee

Re-examination?

Accused witness- Documentation?

How to start the inquiry

How to question the witness

Managing the inquiry objectively

Notes/Witnesses

Submission

Recommendation from Panel?

Whose decision to Dismiss

Alternative punishments
Mock Domestic Inquiry (Role Play Exercise)
Includes the preparation of case, sitting arrangements, presentation and submission of panel report.
Final Q&A
Trainer's Profile
Sharmini Letchumanan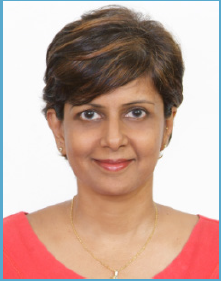 Sharmini Letchumanan is an experienced Human Resources practitioner with about 15 years of experience in the field of Human Resource Management (HRM) and Industrial Relations (IR) with a major part of her career in Human Resources having been in the education sector.
Her forte in the discipline of Human Resources includes amongst others, Recruitment, Training, Performance Management and Industrial Relations.
She has been involved in union negotiations, both at in-house level as well as national levels. She currently holds the position of Industrial Relations Specialist in a Multi-National company.
She holds a Law Degree and has completed her Certificate of Legal Practice. Whilst working in Human Resource Management, she pursued her MBA, specializing in Human Resource Management and further enhanced her qualifications by obtaining an Executive Diploma in Industrial Relations. She is also a PSMB (HRDF) Certified Trainer.
A strong believer in reinventing and continuous improvement, she places attitude as the most important criteria for any success. She strongly endorses the "keep learning" attitude for personal development.
Testimonials
"The trainer managed to get excellent group interaction right from the beginning. The course was interesting, informative and very well-presented."
HR Assistant Manager, Toyota
"The course was very good, the content was excellent and the trainer related it well to our business. I would highly recommend this course to others. Well done!"
HR Officer, Hilton Group
"The presenter was extremely professional and her legal background was indeed a great exposure for us. I have gained so much from this workshop."
Senior Executive, MBSB