Disaster Relief Trials Arlington

Saturday, September 14, 2019 from 7:30 AM to 1:30 PM (EDT)
Event Details
THE CHALLENGE
The Disaster Relief Trials is a bicycle competition which challenges participants to consider how their bike could be a resource during an emergency. It simulates a disaster blocking roadways and challenges participants to use their bikes to pick up food, water, and other emergency supplies from checkpoints throughout Arlington County while completing emergency preparedness challenges and traversing obstacles, such as barriers and water crossings. After the event, participants will have expanded bike transportation capabilities and additional disaster preparedness skills.


WHAT TO EXPECT
Beginning and ending at Gateway Park in Rosslyn, participants will ride to checkpoints throughout the County to pick up and deliver food, water, and other supplies, relay critical messages, and traverse obstacles such as a water crossing, rough terrain, and physical barrier. Participants can use a regular bike with racks, panniers, and/or backpack, a cargo bike, or a regular or cargo bike with electric assist.  
At each checkpoint, participants will also be presented with emergency preparedness challenges. Points will be awarded for the total weight of supplies transported back to the finish, as well as a successful traverse of obstacles and completion of the emergency preparedness challenges. This is not timed and the trials are not a race.


LOCATION
The start/finish location will be at the lower half of Gateway Park (between Lynn Street and Ft.Myer Drive) in Rosslyn (1300 Lee Highway), with checkpoints throughout the County. Checkpoint locations will be revealed at the event start.
FINISH FESTIVAL
Community members, families, observers, and challenge participants are invited to attend the Disaster Relief Trials Finish Festival. While the participants bike around Arlington, test yourself on emergency preparedness skills and get your family in tip-top shape for an emergency, including free bike maintenance/assessments. Plus, eat delicious food from local food trucks, bring the kiddos and watch them do our "Kiddie DRT" course, get free swag, play lawn games, try out new fitness activities, and more! The Finish Festival will be located at the DRT Start/Finish line in Gateway Park in Rosslyn and can be enjoyed by all (open to the public) from 10 a.m. to 2 p.m.
Appearing at the Finish Festival:
ReadyArlington

BikeArlington/WalkArlington

Arlington County Police Bike Program

Arlington County Public Health

Washington Area Bicyclist Association

Kasper's Cargos Bicycle Copilots program

League of American Bicyclists

Bird

Kiddie Disaster Relief Trials

Animal Welfare League of Arlington

Hands 2 Heart

American Red Cross

CERT

Acme Pie

RoRo's Food Truck

District Taco

REGISTRATION DEADLINE
Early Bird registration is open until June 23.  

Regular registration is open until  June 24 - August 11,

Late registration closes on September 9.

All registrations must be completed by 11:59 pm ET, September 9.

Onsite registration will not be available.
REGISTRATION CATEGORIES
Note: Registration must capture names of ALL members of Family and Team registrations
Responder I (Individuals, traditional bicycles) - Single Adult on standard bike, including bike racks, panniers, body packs, etc.

E-Sponder I (Individuals, electric bicycle) – Single Adult on electric-assist bike, including racks, panniers, body packs, etc.

Responder II (Individuals, cargo bicycle, and/or trailer) –Single Adult on cargo bike (front bucket or longtail), or standard bike with trailer.

E-Sponder II (Individuals, electric cargo bike, and/or trailer) – Single Adult on electric-assist cargo bike (front buck or longtail) or e-bike with trailer.

Family Responders (1-2 Adults, 1-4 children under age 14) Any combination of non electric-assist bikes, both standard frame and cargo bikes.

Family E-Sponders (1-2 Adults, 1-4 children under age 14, 1 or more electric-assist bicycle) Up to 2 adults and between 1-4 children under the age of 14, any combination of electric-assist bikes, both standard frame and cargo bikes.

Team Responders (2-3 Adults, any/all bike types) – Teams of 2-3 adults, any combination of non electric-assist bikes, both standard frame and cargo bikes.

Team E-Sponders (2-3 Adults, 1+ electric-assist bicycle) – Teams of 2-3 adults, any combination of electric-assist bikes, both standard frame and cargo bikes.
MORE INFORMATION
Visit drtarlington.com for additional information related to the challenge, event rules, and points system.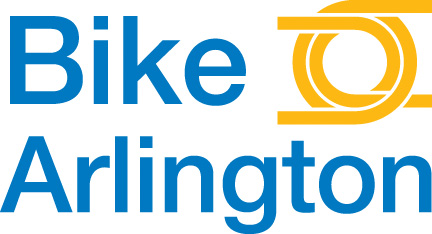 When & Where

Gateway Park
1300 Lee Highway
Arlington, VA 22209


Saturday, September 14, 2019 from 7:30 AM to 1:30 PM (EDT)
Add to my calendar
Organizer
BikeArlington is a program of Arlington County Commuter Services, within the Department of Environmental Services. BikeArlington is an effort to build on an existing partnership between Arlington citizens, businesses, and County staff to encourage more people to bike more often.
Ready Arlington is an initiative of Department of Public Safety Communications & Emergency Management (PSCEM) whose mission is to coordinate emergency preparedness and response capabilities, resources and outreach for the Arlington Community.