Disaster Preparation For Houses of Worhip & Congregations
Description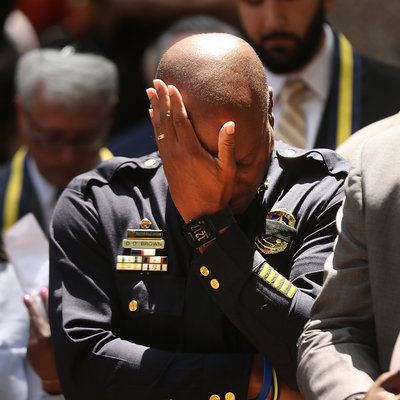 Welcome,
The need for Disaster Relief Crisis Chaplains, officers, counslors, and mental health workers can not be over estimated. These Chaplains are the leaders of first response and resort. Welcome to this chaplaincy disaster mental health training which prepares clergy to provide sevices to humanity and congregations.
In this course you will discuss and learn GENERAL TIPS TO HELP YOU DETERMINE AND PLAN FOR YOUR ROLE DURING A DISASTER:
• Ensure that your congregation has a Disaster Continuity of Operations Plan (COOP) in place and flexible. You will not be able to assist with the recovery of your community if your congregation is not prepared to protect its members, assets and programs. Make sure your plan:
• Focuses on all hazards likely to affect your congregation
• Addresses how religious leaders and key staff will manage leadership if they and their families are affected
• Includes how to maintain essential social services that support vulnerable populations.
• Support your denomination or faith community's national disaster recovery organization.
• If your house of worship is considering short-term recovery roles, do your homework. Learn about the services that major disaster leaders like the American Red Cross, The Salvation Army and FEMA provide, and consider partnering with them. Take FEMA's Independent Study course, "The Role of Voluntary Agencies in Emergency Management." www.training.fema.gov.
• Think long-term. There is always a tendency for disaster recovery organizations (including faith-based) to spend too much, too early. Even at the beginning of the recovery process, plan for supporting the long-term unmet needs of victims. Local organizations will still be doing recovery work long after the response agencies have moved on.
• Become involved with local community and disaster networks: Citizen Corps Council, disaster interfaith, state or local VOAD.
• Build on your strengths. If your congregation already has effective community outreach or service programs, focus your energy on expanding your "core competencies," i.e., clothing distribution, feeding program, 12-step, sheltering. Consider which populations you are uniquely positioned to serve, i.e., specific religious, ethnic, cultural, or age groups. Integral to all phases of the disaster lifecycle are the support and services provided by congregations and faith-based social service and disaster programs. For instance, the backbone of mitigation education and preparedness training for all relief and long-term recovery operations is the work of religious organizations collaborating as interfaith or faith-based networks.
I served in Hurricanes Katrina, Ike, Sandy and other first responder emergencies. I know that chaplains who serve as first responders are some of the best that America has to offer,... they are the right stuff. Chaplains and other clergy are a first resort during emergencies and disasters. Learn how to prepare your worship center and congregation in times of emergency and disaster. This course will prepare and certify your skills and augment your knowledge base.