Businesses are missing out on a massive talent pool by failing to attract and retain staff with disabilities.
About this event
There are 14 million people living with disability in the UK, including 16% of the working-age population. This represents a huge talent pool and many businesses are missing out, by failing to attract and retain staff with disabilities.
Join us to hear from a panel of successful people living with disabilities and long term health conditions, as we explore life experiences, the barriers we've faced and the people and tools that have enabled us to succeed and thrive.
This session will be valuable for leaders and managers wanting to effectively support and manage people with disabilities and long term health conditions but will be equally valuable for those with a disability who want to hear more about advocating for your own needs and how you can progress and achieve at work, with the right support.
Our Speakers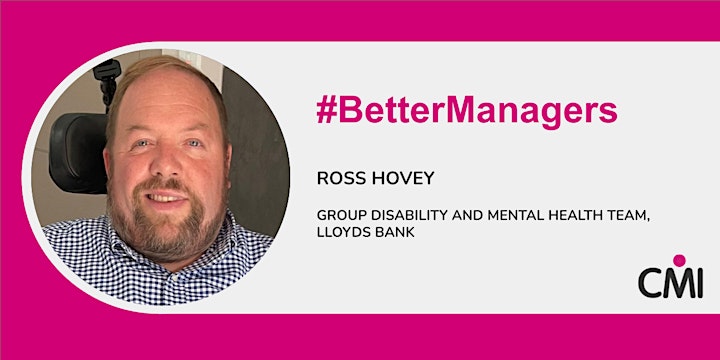 Ross Hovey, Group Disability & Mental Health Team, LLoyds Bank
During a career of 20 years Ross has delivered in a variety of roles within Lloyds Banking Group, but is now an established thought leader and subject matter expert on Disability in the Workplace with extensive expertise in implementing and managing a workplace adjustment process. He has a great understanding of Accessibility requirements in both the built and technology environments.
His work in the field of Disability has gained significant respect and alongside his career he leads the Changing Places International mission to set the Global standard for full accessible toilets and is a member of Gatwick Airports Independent Accessibility Panel. He Co-Chairs and established employee network WharfAbility and more recently has started working with Permobil on developing their wheelchairs to be even better! On top of all of this he manages his own team of carers to enable him to live a fully inclusive life - his friends and colleagues question whether you will ever meet anyone so determined.
Ross uses his Banking, HR CiPD and lived experience of disability to deliver on his passion for making not only Lloyds Banking Group but the world a more inclusive place for Disabled people. He persistently challenges the status quo in a positive professional manner bringing a sense of reality and humour to often difficult conversations. Extremely organised and methodical he has a gentle plain talking style with Stakeholders of all levels.
Out of work you'll find Ross at Anfield supporting he beloved Liverpool or at home cooking for family and friends. He is a bit of a gadget geek too.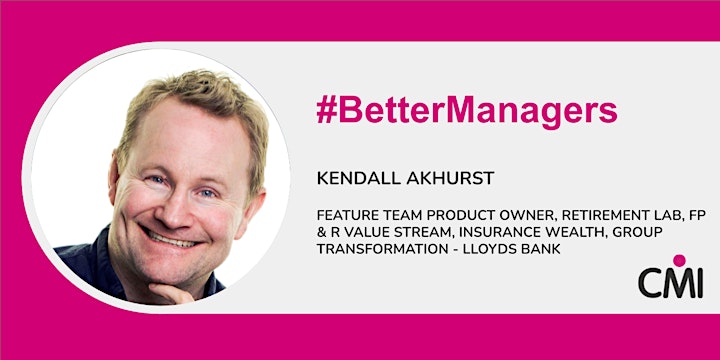 Kendal Akhurst, Team Product Owner, Group Transformation
Kendal has managed digital changes at LLoyds Banking Group since 2015 and is passionate about making the world a more accessible and inclusive place.
As a wheelchair user, he's played an important role in raising disability awareness within the Group as part of the colleagues Access Network, having also chaired the Group Transformation Access Network. Kendall is a strong advocate of "universal design" and improved accessibility for those with disabilities.
He believes there's still a lot of improvement required to change attitudes, from sympathetic to empathetic, empowering people with disabilities to help them reach their true potential. It's about removing the unconscious bias reflected in much higher levels of workforce unemployment, specifically towards whose with disabilities. It's a challenge that continues to drive Kendall in his efforts to make a difference every day.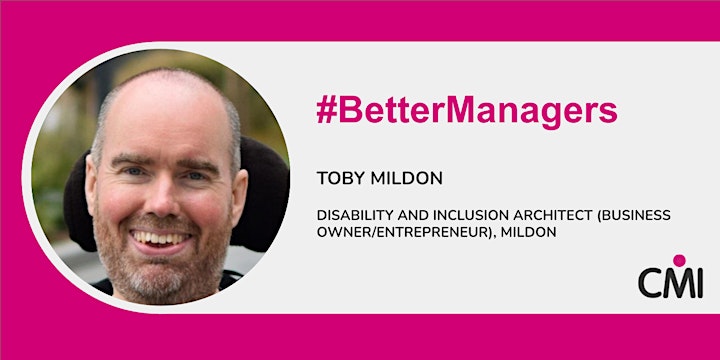 Toby Mildon, Disability & Inclusion Architect, Mildon
Toby Mildon is a Diversity & Inclusion Architect and founder of Mildon, a consultancy and advisory business. Toby works with businesses to devise diversity and inclusion strategies, re-engineer processes and systems to minimise the impact of bias and build a culture of inclusion. Toby is the author of the Amazon bestselling book Inclusive Growth: futureproof your business by creating a diverse workplace. Prior to setting up his business, Toby worked as an in-house diversity and inclusion manager at the BBC and Deloitte.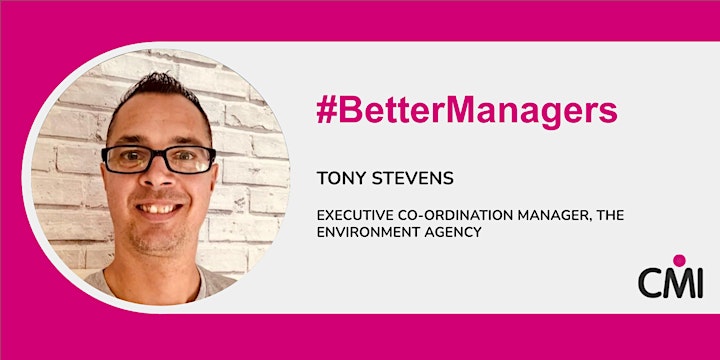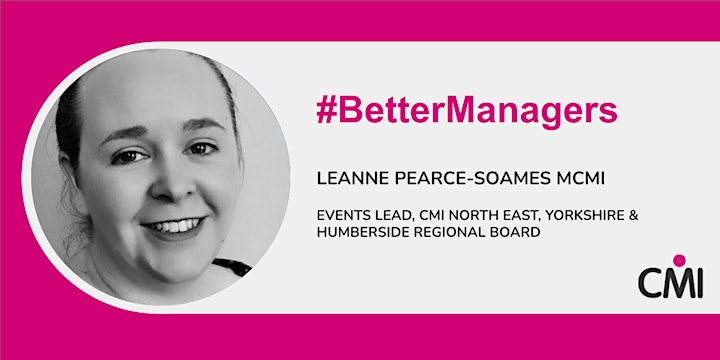 Leanne Pearce-Soames MCMI, Events Lead, CMI North East, Yorkshire & Humberside Regional Board
Leanne studied Zoology and Environmental Management before joining the Environment Agency where she is a operations manager and trained facilitator with a passion for coaching and communications.
As an advocate of lifelong learning and continuing professional development, Leanne has established a range of training days, courses and work packages to support staff from a range of disciplines to develop their technical leadership and transferable skills. She is dedicated to delivering inclusive, relevant content and events, led by customer needs.
For more information about the CMI North East, Yorkshire & Humberside Regional Board you can visit the Board's webpage :
https://www.managers.org.uk/community/regional-networks/north-east-yorkshire-and-humberside/
Or you can connect via social media:
Twitter: @CMINEYH
In the meantime...
If you're a member of CMI, or subscribe to our content, you can find thousands of exclusive, practical development resources in ManagementDirect. Log in here and search for a topic to get started!
Not yet subscribed?
From free newsletters packed with the latest trends, insights and tips for managers and leaders, to the full suite of invaluable tools and benefits that come with being a CMI member, we've got something for everyone. Visit our website to find out more.