About this Event
Celebrating over 40 years since their founding in 1977, New Orleans-based Dirty Dozen Brass Band has taken the traditional foundation of brass band music and incorporated it into a blend of genres including Bebop Jazz, Funk and R&B/Soul. This unique sound, described by the band as a 'musical gumbo,' has allowed the Dirty Dozen to tour across 5 continents and more than 30 countries, record 12 studio albums and collaborate with a range of artists from Modest Mouse to Widespread Panic to Norah Jones. Forty-plus years later, the Dirty Dozen Brass Band is a world famous music machine whose name is synonymous with genre- bending romps and high-octane performances.
Roger Lewis - Baritone Sax/Vocals
Kevin Harris - Tenor Sax/Vocals
Gregory Davis - Trumpet/Vocals
Kirk Joseph - Sousaphone
TJ Norris - Trombone/Vocals
Julian Addison - Drums
Takeshi Shimmura - Guitar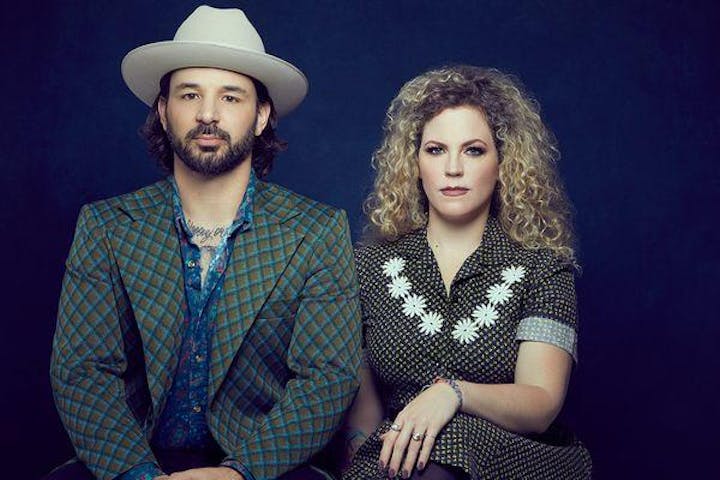 Smooth Hound Smith is a foot stompin' American roots duo comprised of "One-Man-Band" Zack Smith (guitars/vocals/foot drums/harmonicas) and Caitlin Doyle (vocals/percussion). Established in 2012, and currently based in East Nashville, TN, they record and perform a varied and unique style of folky, garage-infused rhythm & blues. Using primal foot percussion, complex, fuzzed-out, finger-picked guitar patterns, warbled harmonicas, tasty harmonies and A LOT of tambourine, they are able to create something rugged and visceral- a modern interpretation of early blues, soul, and rock 'n' roll music that harkens back to the traditions of hazy front porch folk songs as well as raucous back-alley juke joints.
The duo has traveled over 100,000 road miles, playing over 500 shows in over 30 states in the last two-and-a-half years. Their eponymous debut album garnered attention from media outlets such as Nashville's independent radio, WRLT Lightning 100, as well as publications like American Songwriter and RELIX Magazine. They were also selected over thousands of other bands to perform at the 2015 Bonnaroo Music & Arts Festival in Manchester, TN, headlined by Billy Joel, Mumford & Sons, Ben Harper & The Innocent Criminals, and more. In addition, the music of Smooth Hound Smith has been featured on ABC's Nashville, MTV's The Real World, and the Esquire Network.
Smooth Hound Smith's second full-length album, Sweet Tennessee Honey, was released January 15th, 2016, and they will be touring with The Dixie Chicks in support of it from July until September.