Description
Women on Dirt Initiative – We seek to strike a gender balance in our cycling community and provide opportunities to introduce more women to the Marin trails. We will host a women's only night on Thursday, August 24 at the Marin Museum of Bicycling, featuring former professional cyclist Jacquie Phelan, Trips for Kids Executive Director Kim Baenisch, Little Bellas Marin Program Lead Jenny Walsh as well as a preparation clinic and raffle drawings for items from women led businesses in the Bay Area. The August 27 Dirt Fondo ride will be supported by female veterans of the routes who can offer coaching and guidance for newer riders.
Agenda
6:00 pm - 6:30 pm Socialize and learn how to prepare for the ride
6:30 pm - 7:00 pm Panel discussion on life cycle of the role biking can play in your life
7:00 pm - 7:30 pm Cheerleading for the ride and drawing for prizes
All women welcome to participate, Dirt Fondo ride ticket not required for drawing. Refreshments served.
Special thanks to Redfrog Athletics, Liv Chix, REI's Force of Nature, OSMO Nutrition and Sufferfest!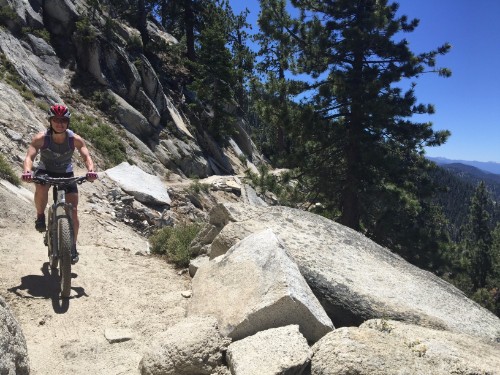 Kim Baenisch on Tahoe Flume Trail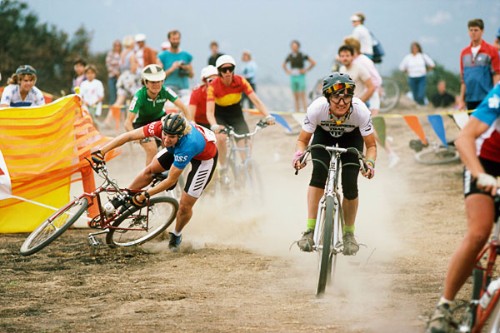 Jacquie Phelan in 1995 NORBA Championship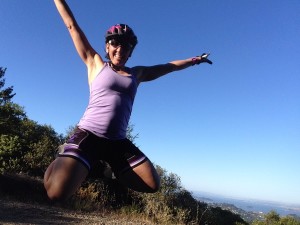 Jenny Walsh of Little Bellas Marin