Description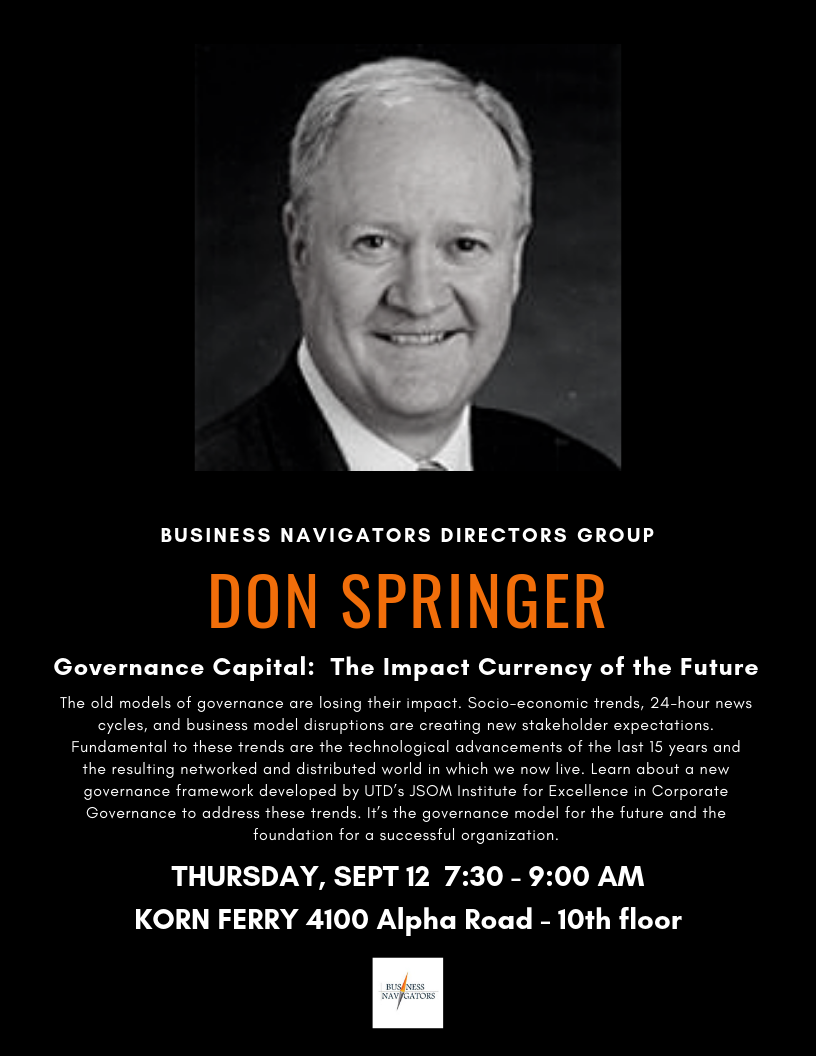 Thursday, September 12, 2019
7:30am-9:00am

KORN FERRY - 10th Floor

SPEAKER: Don Springer, Chairman The Colton Group
TOPIC: Governance Capital: The Impact Currency of the Future
The old models of governance are losing their impact. Socio-economic trends, 24-hour news cycles, and business model disruptions are creating new stakeholder expectations. Fundamental to these trends are the technological advancements of the last 15 years and the resulting networked and distributed world in which we now live.
Learn about a new governance framework developed by UTD's JSOM Institute for Excellence in Corporate Governance to address these trends. It's the governance model for the future and the foundation for a successful organization.
FIND OUT MORE ABOUT DON HERE: CLICK
LOCATION INFORMATION
Korn Ferry
4100 Alpha Road Suite 1000 Dallas, TX 75244

Parking Instructions
Parking is around the building.
Please do not park in covered parking spaces.

---
Thanks to our sponsor, Korn Ferry for hosting our meeting.